Gates Foun­da­tion sets up biotech-like in­sti­tute in hands-on ef­fort to spur drug de­vel­op­ment for ne­glect­ed dis­eases
BOSTON — Af­ter years of care­ful­ly dol­ing out mon­ey to spur drug de­vel­op­ment, the Bill and Melin­da Gates Foun­da­tion is of­fi­cial­ly get­ting its hands dirty with the busi­ness, clin­i­cal and reg­u­la­to­ry work nec­es­sary to bring drugs to mar­ket.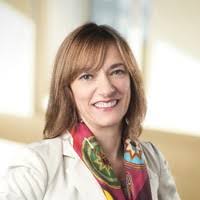 Pen­ny Heaton
The new ef­fort takes the shape of what has been named the Bill and Melin­da Gates Med­ical Re­search In­sti­tute, which will func­tion in much the same way as its biotech neigh­bors in Cam­bridge, MA ex­cept in one re­gard: It will not seek to make mon­ey.
Hav­ing set­tled in­to a small of­fice and qui­et­ly built up a team since Jan­u­ary, the Gates MRI shared more de­tails about its scale and fo­cus for the first time to­day. The en­ti­ty will op­er­ate on an an­nu­al bud­get of around $100 mil­lion and fo­cus on malar­ia, tu­ber­cu­lo­sis and en­teric dis­eases — ail­ments that are of­ten fa­tal in low-in­come coun­tries but have not seen much progress in R&D. Their goal? To break down si­los and "ac­cel­er­ate find­ing so­lu­tions" for these dis­eases, STAT notes.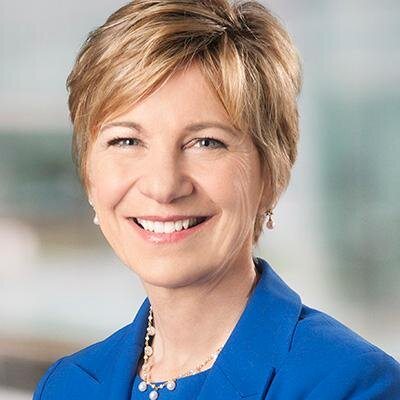 Sue Desmond-Hell­mann
Gates Foun­da­tion CEO (and famed for­mer Genen­tech ex­ec) Su­san Desmond-Hell­mann and Trevor Mundel, its head of glob­al health, cham­pi­oned the ini­tia­tive and see it as cen­tral to the foun­da­tion in the fu­ture. Mundel — who used to run de­vel­op­ment for No­var­tis, con­vinced an old col­league and vac­cine de­vel­op­er, Pen­ny Heaton — to move from the foun­da­tion's vac­cine team to the helm of this new en­ti­ty.
Heaton, in turn, filled her team with sea­soned bio­phar­ma ex­ecs: CMO David Kauf­man led trans­la­tion­al on­col­o­gy at Mer­ck Re­search Labs; chief of staff Mary This­tle Di­men­sion Ther­a­peu­tics; Di­na Berdie­va, head of -project man­age­ment & clin­i­cal op­er­a­tions, spent time at No­var­tis vac­cines be­fore join­ing Boston Phar­ma; and Jared Sil­ver­man, head of trans­la­tion­al dis­cov­ery, was an 18-year Cu­bist Phar­ma vet­er­an.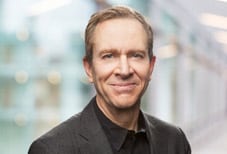 Trevor Mundel
That's a pat­tern you can ex­pect to see at the Gates MRI. Mundel told Forbes "the new ef­fort will be staffed al­most en­tire­ly with in­dus­try vets, not aca­d­e­mics."
To­geth­er, they will first turn their at­ten­tion to a tu­ber­cu­lo­sis pro­gram, in­ves­ti­gat­ing whether giv­ing a boost­er shot of the Bacil­lus Cal­mette–Guérin (BCG) vac­cine to ado­les­cents who've re­ceived it as an in­fant could re­duce in­fec­tion rates.
That's the kind of study that the Gates MRI is in the best po­si­tion to do, Heaton told Forbes: "These stud­ies need to be done, but this is a very in­ex­pen­sive vac­cine, and there's not a big mar­ket—there would be no in­cen­tive for a pri­vate part­ner to take on a study of this na­ture."
Way down the road, the group might al­so file for reg­u­la­to­ry ap­provals, com­mu­ni­cate with the FDA, and even hold own­er­ship of a drug if nec­es­sary.