Gene edit­ing stocks get bush­whacked as new stud­ies high­light CRISPR/Cas9 can­cer risks
Gene edit­ing stocks have a habit of run­ning up and down when some new piece of re­search un­der­scores their po­ten­tial or the risks as­so­ci­at­ed with the tech.
To­day the num­bers were plung­ing in­to the red for CRISPR Ther­a­peu­tics $CR­SP, In­tel­lia $NT­LA and Ed­i­tas $ED­IT as some top-lev­el in­ves­ti­ga­tors spot­light­ed a con­nec­tion be­tween CRISPR-Cas9 and an added risk of can­cer as­so­ci­at­ed with the tech­nol­o­gy. And soon af­ter the stud­ies hit, the biotechs in­volved be­gan to strike back at the re­searchers' con­clu­sions.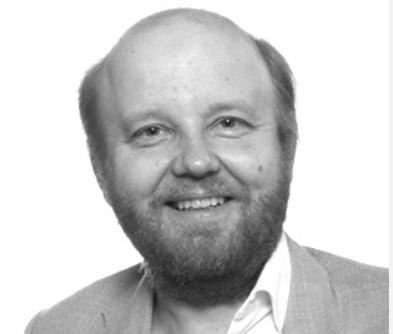 Jus­si Taipale
The prob­lem, says Pro­fes­sor Jus­si Taipale, now at the De­part­ment of Bio­chem­istry, Cam­bridge, is that edit­ing cells with p53 is hard be­cause it ac­ti­vates a sys­tem that flags the cell for DNA dam­age. As a re­sults, there's a nat­ur­al pref­er­ence for cells that lack the p53 path­way, which are more vul­ner­a­ble to can­cer, giv­ing rise to vul­ner­a­ble cell pop­u­la­tions.
De­press­ing p53 ac­tiv­i­ty in cells may well have the same risks, as they are stripped of their nat­ur­al de­fens­es.
Taipale worked with in­ves­ti­ga­tors at the pres­ti­gious Karolin­s­ka In­sti­tute in Swe­den.
"Al­though we don't yet un­der­stand the mech­a­nisms be­hind the ac­ti­va­tion of p53, we be­lieve that re­searchers need to be aware of the po­ten­tial risks when de­vel­op­ing new treat­ments," Taipale says. "This is why we de­cid­ed to pub­lish our find­ings as soon as we dis­cov­ered that cells edit­ed with CRISPR-Cas9 can go on to be­come can­cer­ous."
Si­mul­ta­ne­ous­ly, a group at the No­var­tis In­sti­tutes for Bio­Med­ical Re­search al­so raised the same is­sue with p53, un­der­scor­ing some of the risks in­volved with CRISPR/Cas9 tech­nol­o­gy and spook­ing in­vestors who were gam­bling that this tech­nol­o­gy will de­liv­er a whole new gen­er­a­tion of drugs.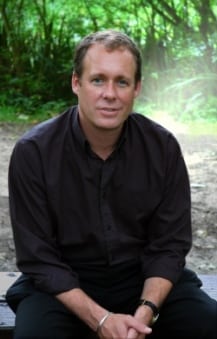 Dar­ren Grif­fin
Dar­ren Grif­fin, a ge­net­ics ex­pert at Kent Uni­ver­si­ty who was not in­volved in ei­ther study, told Reuters that the study rais­es "rea­son for cau­tion, but not nec­es­sar­i­ly alarm".
"Al­most any treat­ment that has the pow­er to do good, has the pow­er to do harm and this find­ing should be con­sid­ered in this broad­er con­text," he added. "As we learn more about the CRISPR-Cas9 sys­tem and how it can be used, this study will in­evitably be con­sid­ered a sig­nif­i­cant find­ing."
In­tel­lia was one of the first to re­spond to the re­port, and the droop­ing stock price. In an email to me the biotech not­ed:
We've ob­served no signs of this type of tox­i­c­i­ty or cells trans­form­ing in­to can­cer or tu­mors in In­tel­lia's in vi­vo and ex vi­vo pro­grams.

In­tel­lia has not found this type of ef­fect in any of our in vi­vo stud­ies us­ing our lipid nanopar­ti­cle de­liv­ery sys­tem, in­clud­ing our 52-week study of suc­cess­ful TTR knock­down in mice and our on­go­ing stud­ies of non-hu­man pri­mates. For In­tel­lia's ex vi­vo work, we have achieved ef­fi­cient edit­ing (>90 per­cent) in HSCs and T-cells and have not seen the type of tox­i­c­i­ty or tu­mor­genic­i­ty be­ing re­port­ed in these pa­pers. De­spite ex­tend­ed ob­ser­va­tion in an­i­mals and in vit­ro cul­tures, we have not seen this ef­fect. In­tel­lia's cur­rent ap­proach­es are di­rect­ed at dif­fer­ent cell types.
CRISPR shares were down 13% Mon­day af­ter­noon, In­tel­lia was off 9% and Ed­i­tas shed 10% of its val­ue.