Gene-edit­ing up­start lays out a $100M IPO with a plan to quick­ly leapfrog the lead­ers in their field
CRISPR/Cas9. TAL­EN. Zinc fin­ger nu­cle­ase tech. The ARC nu­cle­ase.
You may have heard about those first 3 gene-edit­ing plat­forms. But what's an ARC nu­cle­ase?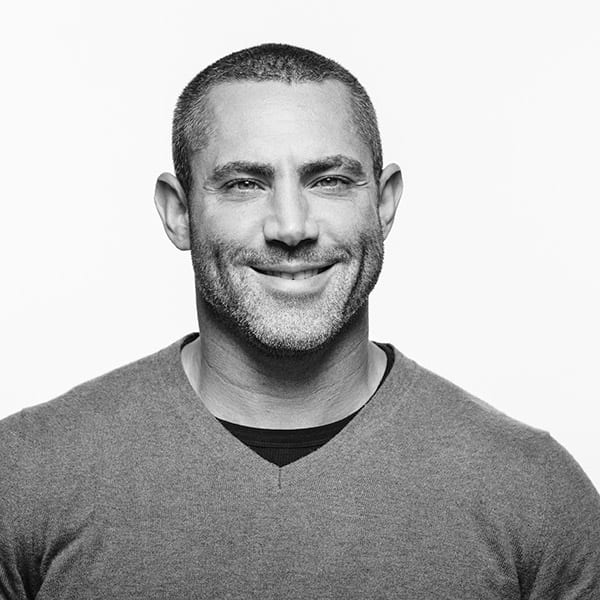 Matthew Kane
AR­CUS was put to­geth­er by a group of sci­en­tists in North Car­oli­na who have been mak­ing the pitch that they have a bet­ter way to ac­com­plish the DNA hack­ing pop­u­lar­ized 5 years ago by the orig­i­nal trio of star­tups: CRISPR Ther­a­peu­tics, Ed­i­tas, In­tel­lia. Those biotechs are just now get­ting in­to the clin­ic, with Pre­ci­sion Bio­Sciences com­ing in right be­hind with its own new­ly filed IND. They're fo­cused on a gene-edit­ed al­lo­gene­ic (off the shelf) CAR-T cell pro­gram tar­get­ing CD19 (not for the first time) which they plan on launch­ing soon, with a Phase I/IIa clin­i­cal tri­al in pa­tients with acute lym­phoblas­tic leukemia and non-hodgkin lym­phoma.
AR­CUS be­longs to the start­up Pre­ci­sion Bio­Sciences, which on Fri­day filed for an IPO, pen­cilling in $100 mil­lion as the tar­get.
Their claim to fame rests on a one-step en­gi­neer­ing process, which they are sell­ing as a sim­pler, more ef­fec­tive way of com­plet­ing the gene edit­ing process that will trans­late well to a less ex­pen­sive mass pro­duc­tion ap­proach.
The sim­ple ex­pla­na­tion is that Pre­ci­sion Bio be­lieves it has a bet­ter sur­gi­cal tool — the ARC nu­cle­ase — for slic­ing in­to a spe­cif­ic DNA se­quence need­ed to cor­rect a dis­ease.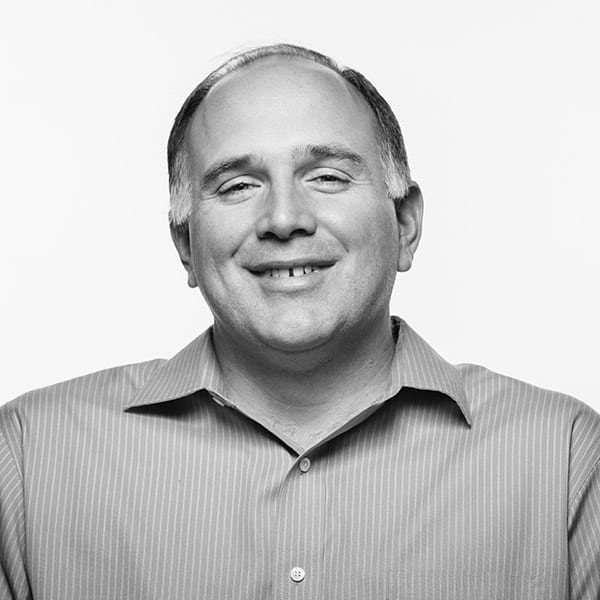 Jeff Smith
This ARC nu­cle­ase, they say, is "a ful­ly syn­thet­ic en­zyme sim­i­lar to a hom­ing en­donu­cle­ase but sig­nif­i­cant­ly im­proved to be the start­ing point for the genome-edit­ing plat­form." It's small, they claim, with "in­com­pa­ra­ble" speci­fici­ty that can be cus­tomized to hit the right tar­get in just the right way to im­prove po­ten­cy.
Every one of the pi­o­neers has a sim­i­lar claim to the best tech. CRISPR $CR­SP and In­tel­lia $NT­LA are Cas9 spe­cial­ists, pop­u­lar­iz­ing a new tool cre­at­ed by Jen­nifer Doud­na and Em­manuelle Char­p­en­tier that's known for be­ing cheap and easy to use. This tech has spread like wild­fire in aca­d­e­m­ic labs. Ed­i­tas $ED­IT is us­ing a new-and-im­proved ver­sion of Cas9. Cel­lec­tis $CLLS CEO An­dré Chouli­ka is diplo­mat­ic about it, but he's pas­sion­ate about TAL­EN, which he helped cre­ate. Sang­amo, which on­ly re­cent­ly of­fered its first hu­man da­ta, was off tar­get on the da­ta but hap­py about the ef­fect it was see­ing in hu­mans.
All the pi­o­neers have seen their shares beat up over the past year. But then, that's true for a lot of pub­lic biotechs.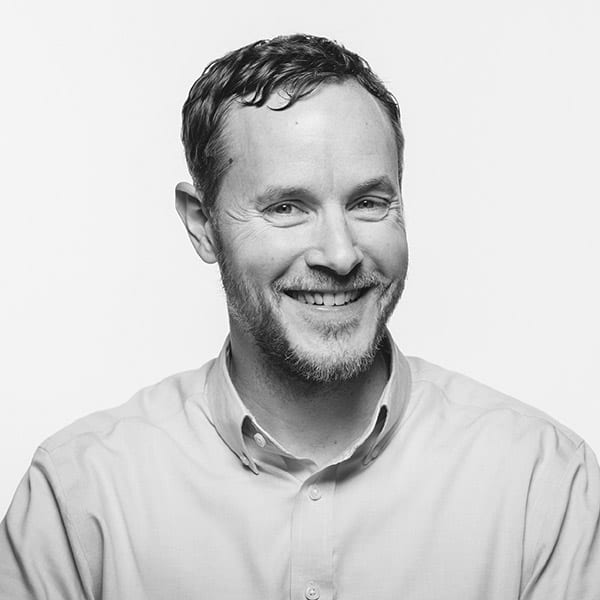 Derek Jantz
The whole field, which has at­tract­ed large in­vest­ments, is pri­mar­i­ly based on non-hu­man pri­mate da­ta. But it's at a cross­roads, with much more hu­man da­ta on the near hori­zon. The win­ners will be rich­ly re­ward­ed. The losers will face the scrap heap.
The Durham, NC-based biotech with close con­nec­tions to Duke rolled out a $110 mil­lion mega round last sum­mer from a laun­dry list of back­ers that in­clud­ed Gilead. And as we said at the time, it had every ear­mark of a clas­sic crossover round point­ed straight at the $100 mil­lion IPO you're read­ing about now.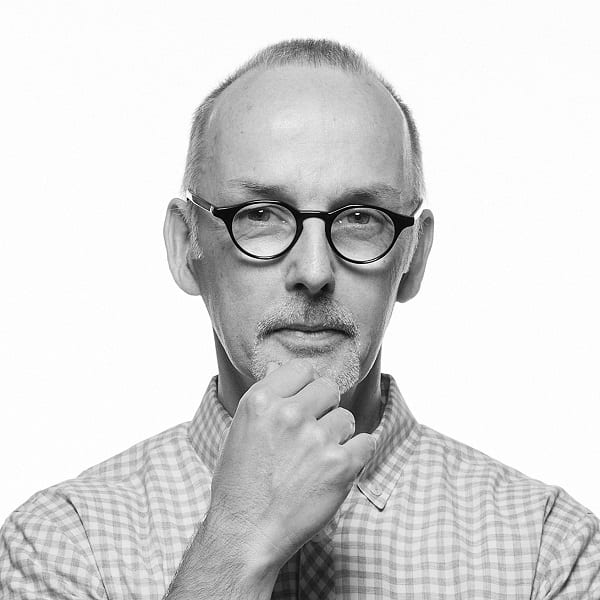 David Thomp­son
Ar­row­Mark Part­ners led the deal and was joined by oth­er new in­vestors: Franklin Tem­ple­ton In­vest­ments, Cowen Health­care In­vest­ments, Brace Phar­ma Cap­i­tal, Pon­tif­ax AgTech, OCV Part­ners, Adage Cap­i­tal Man­age­ment, Cor­morant As­set Man­age­ment, Vi­vo Cap­i­tal, Alexan­dria Ven­ture In­vest­ments, Ridge­back Cap­i­tal, Agent Cap­i­tal, and en­ti­ties af­fil­i­at­ed with Leerink Part­ners. Ex­ist­ing in­vestors ven­Bio, F-Prime, RA Cap­i­tal Man­age­ment, Am­gen
Ven­tures, Os­age Uni­ver­si­ty Part­ners, DU­MAC, and the Longevi­ty Fund al­so par­tic­i­pat­ed in the fi­nanc­ing.
Gilead fol­lowed up with a $445 mil­lion pact with Pre­ci­sion in the fall, fo­cused on he­pati­tis B. And then gene edit­ing ex­perts at the Uni­ver­si­ty of Penn­syl­va­nia stepped up with a sci­en­tif­ic col­lab­o­ra­tion. They split off their ag ops just ahead of the new round last year.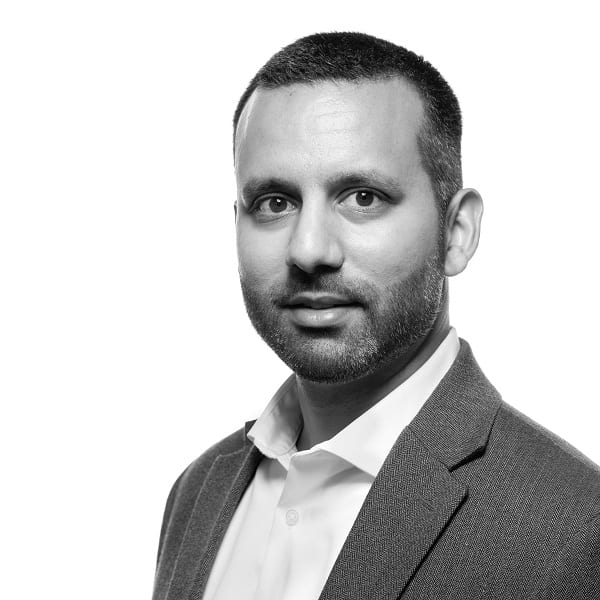 Abid Ansari
The top 3 ex­ecs haven't ex­act­ly short­changed them­selves on in­come. CEO Matthew Kane took home a com­pen­sa­tion pack­age worth $1.6 mil­lion for last year. CFO Abid Ansari snagged $1.4 mil­lion and David Thomp­son, the chief de­vel­op­ment of­fi­cer, got $1.8 mil­lion — all big mon­ey in the start­up world. They al­so got rais­es for their base salary, now at $523,000 for Kane, who al­so has 5.6% of the stock, which will be worth mil­lions if the IPO comes in as they hope.
Jeff Smith — a co-founder and CTO out of Duke Uni­ver­si­ty — has a wedge of 10% of the eq­ui­ty, which puts him up with the two top in­vestors: ven­Bio at 11% and F-Prime at 9.7%. The oth­er sci­en­tif­ic co-founder is Derek Jantz, whose bio in­cludes a ci­ta­tion for ear­ly work de­vel­op­ing the zinc fin­ger tech.