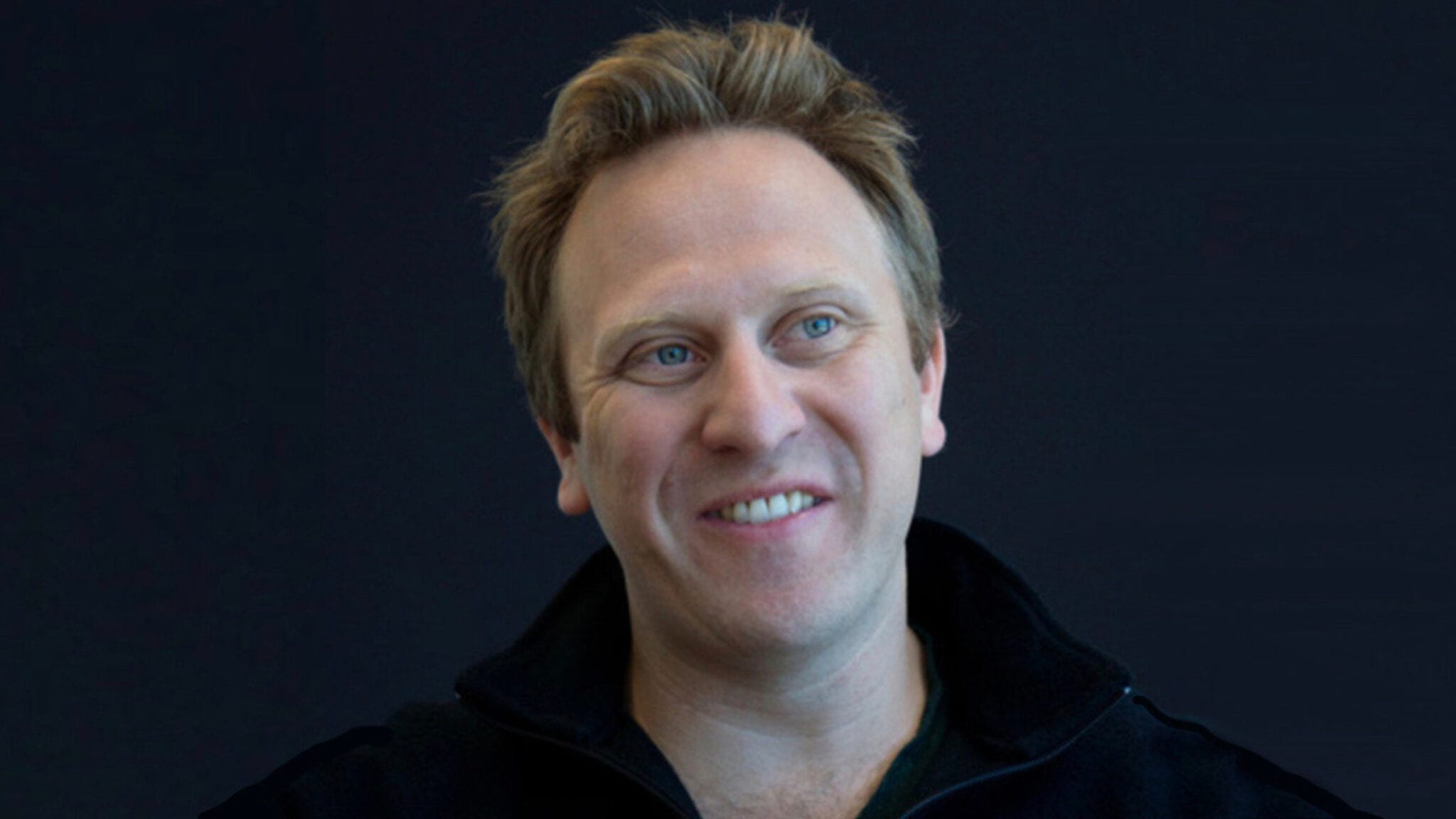 Thomas Chalberg, Genascence
Gene ther­a­pies in the knee? With the help of a small herd of hors­es, a new start­up hopes to crack os­teoarthri­tis
Run­ning pre­clin­i­cal an­i­mal stud­ies in mice, rats and rab­bits is par for the course in biotech, but hors­es? Usu­al­ly too big and too ex­pen­sive. But it turns out hors­es have one ma­jor ad­van­tage for mus­cu­loskele­tal re­searchers: As large mam­mals, their knee joints are big enough to pro­vide a mean­ing­ful com­par­i­son to hu­man pa­tients.
That's why a new gene ther­a­py start­up out of Pa­lo Al­to, CA, dubbed Genascence, used more than 50 of the an­i­mals in an ear­ly test for its os­teoarthri­tis can­di­date. Run­ning tests on hors­es pro­vid­ed the ear­li­est clues on struc­tur­al im­prove­ment and pain re­duc­tion — hors­es don't limp un­less they're feel­ing pain, CEO Thomas Chal­berg tells me — that Genascence is now hop­ing to repli­cate for the first time in hu­mans.
Chris Evans
On Wednes­day, Genascence un­cloaked with ear­ly in­ter­im safe­ty and tol­er­a­bil­i­ty da­ta from that Phase I test of can­di­date GN­SC-001, an AAV-de­liv­ered gene ther­a­py con­tain­ing the cod­ing se­quence for the IL-1 re­cep­tor an­tag­o­nist. De­vel­oped on the back of sci­ence from co-founders Chris Evans, Steven Ghiviz­zani and Paul Rob­bins, the ther­a­py looks to tamp down IL-1 sig­nal­ing, a key dri­ver of in­flam­ma­tion and car­ti­lage de­struc­tion in pa­tients with os­teoarthri­tis, the com­pa­ny said.
In the nine-pa­tient, three-co­hort dose es­ca­la­tion study, just one pa­tient post­ed a mild/mod­er­ate side ef­fect on the ther­a­py with no signs of neu­trope­nia as­so­ci­at­ed with sys­temic IL-1 an­tag­o­nist ther­a­py, the com­pa­ny said. Those re­sults are good enough for Genascence to push its lead drug in­to a Phase II study, for which it has al­ready filed its IND with the FDA's back­ing.
The sto­ry of how Genascence came to be start­ed back in 2004, with a piv­otal pa­per from Evans de­scrib­ing the ap­plic­a­bil­i­ty of gene ther­a­py for os­teoarthri­tis in joints. It wasn't a no-brain­er pur­suit, Chal­berg said, as re­searchers at the time saw joints as "bi­ol­o­gy-free" tar­gets
But the idea of a gene ther­a­py for os­teoarthri­tis wasn't new. In fact, in Ju­ly 2007, the field near­ly came to a screech­ing halt. Af­ter a pa­tient's death fol­low­ing two dos­es of a ther­a­py that en­cap­su­lat­ed a mol­e­cule iden­ti­cal to En­brel in­side an AAV2 cap­sid, the FDA slammed a clin­i­cal hold on the study from a com­pa­ny named Tar­get­ed Ge­net­ics, ac­cord­ing to a re­view Evans, Ghiviz­zani and Rob­bins lat­er penned in Arthri­tis Re­search & Ther­a­py.
Even be­fore the death, eight pa­tients in that Phase I study showed se­vere side ef­fects, cast­ing doubt both on whether the drug was ad­e­quate­ly in­ject­ed in the in­tra-ar­tic­u­lar space of the knee and whether a sec­ond dose of the ther­a­py spurred a se­vere im­mune re­sponse. The post hoc re­sults were in­con­clu­sive, but im­por­tant­ly the FDA lat­er al­lowed the tri­al to re­sume, adding a big red flag but not killing the field's chances al­to­geth­er.
Dur­ing his time at Pitt, Evans, now the di­rec­tor of the mus­cu­loskele­tal gene ther­a­py re­search lab­o­ra­to­ry at the Mayo Clin­ic, worked with both Ghiviz­zani and Rob­bins and were cer­tain­ly aware of the set­back. All three even­tu­al­ly moved on to oth­er uni­ver­si­ties but stayed in con­tact with the idea.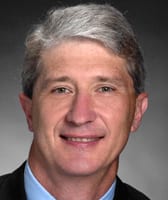 Steven Ghiviz­zani
With the goal of suc­ceed­ing where oth­ers had failed, the three first tried their ther­a­py in hors­es housed at the Uni­ver­si­ty of Flori­da, where Ghiviz­zani cur­rent­ly works. Chal­berg, a Genen­tech vet and for­mer CEO at Avalanche Biotech­nolo­gies be­fore it merged with An­na­pur­na to be­come Ad­verum, first heard of the con­cept in 2016 and was in­ter­est­ed in the im­pli­ca­tions of tak­ing gene ther­a­pies out of the field of mono­genic rare dis­ease and in­to broad dis­ease ar­eas, like im­munol­o­gy, where there are still big un­met needs.
"We sort of ini­ti­at­ed a con­ver­sa­tion at that point be­fore the Phase I tri­al had start­ed about set­ting up a com­pa­ny and bring­ing this project for­ward," he said.
Os­teoarthri­tis of the knee is a case in point. The most com­mon ther­a­pies for the con­di­tion are ac­eta­minophen, NSAIDs and steroids, Chal­berg said, and don't work very well for pa­tients. Many pa­tients progress to need­ing a knee re­place­ment, which of­fers more com­pli­ca­tions lat­er in life. Mean­while, bi­o­log­ics haven't pro­vid­ed much help as they rapid­ly clear out of the knee, and sys­temic ther­a­py can be tied to se­ri­ous side ef­fects.
Us­ing a lo­cal­ized gene ther­a­py en­closed in the knee joint, mean­while, of­fers the op­por­tu­ni­ty to use mi­nus­cule amounts of the AAV vec­tor used to trans­port the ther­a­py and pre­vent any "sys­temic leak­age" in­to oth­er tis­sues, Chal­berg said. The Phase I da­ta that Genascence will high­light at next week's Amer­i­can So­ci­ety of Gene & Cell Ther­a­py meet­ing shows a man­age­able safe­ty pro­file with­out sys­temic side ef­fects. The study wasn't pow­ered to de­ter­mine ef­fi­ca­cy, Chal­berg not­ed, but the Phase II test is ex­pect­ed to be con­trolled to draw some con­clu­sions there.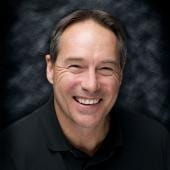 Paul Rob­bins
Genascence is fo­cus­ing its ef­forts pri­mar­i­ly on GN­SC-001 as it en­ters Phase II, but Chal­berg said the biotech is think­ing of ways to ex­pand its pipeline in­to oth­er os­teoarthri­tis in­di­ca­tions and be­yond. The im­me­di­ate next steps seem ob­vi­ous — go­ing af­ter OA in the hips, hands and spine — but the pos­si­bil­i­ty for oth­er lo­cal­ized im­munol­o­gy ther­a­peu­tic us­es isn't out of the ques­tion for a lat­er fo­cus.
"What we're re­al­ly in­ter­est­ed in here is ad­dress­ing the ma­jor un­met need," Chal­berg said. "We've so learned so much about these (AAV) vec­tors … over the last 20 years in the gene ther­a­py field, but tak­ing this in­to an area that's not mono­genic but still a ma­jor un­met need, we think there re­al­ly may be some­thing ex­cit­ing to pur­sue."
Ed­i­tor's Note: This sto­ry has been up­dat­ed.