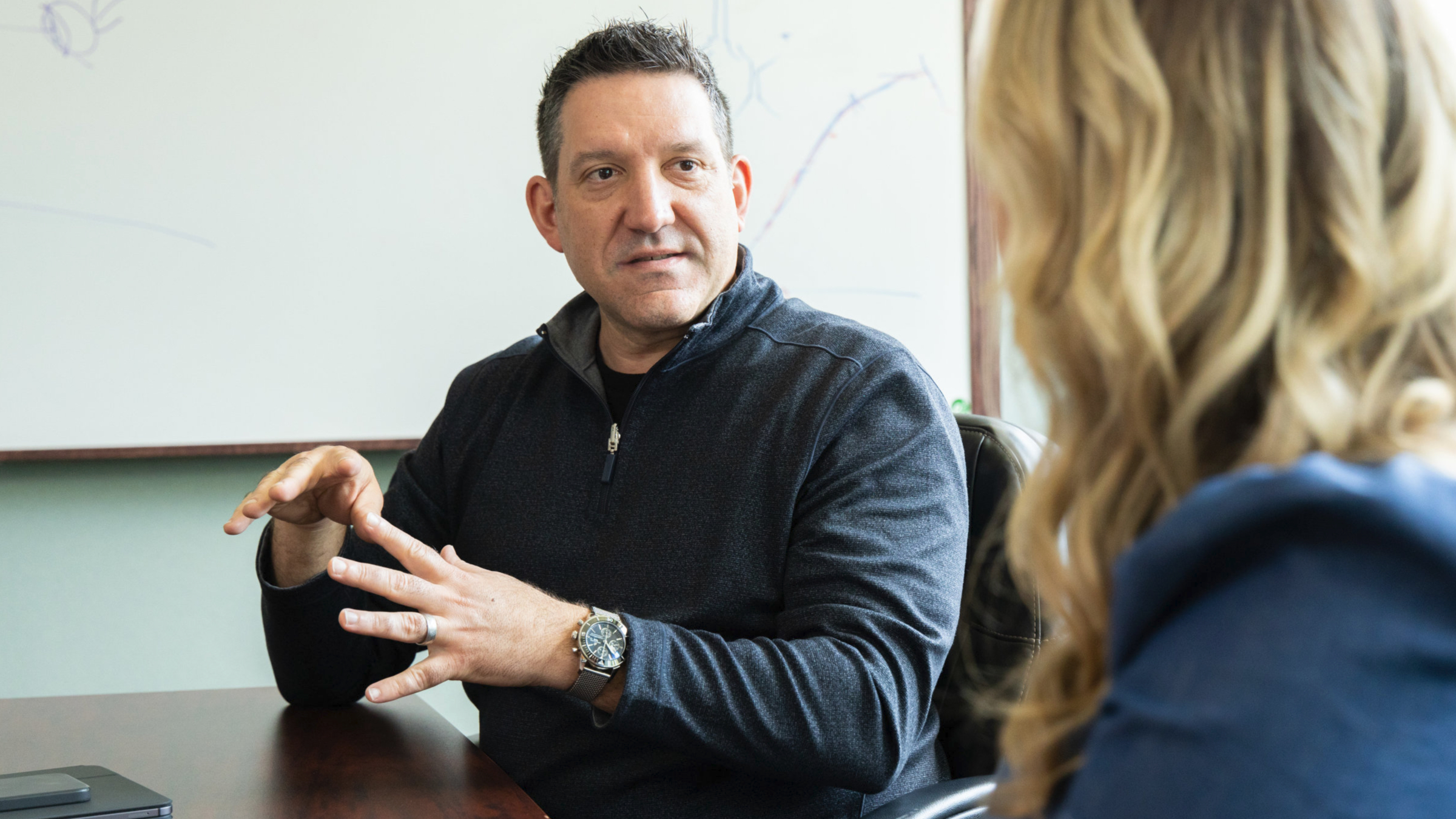 Brian McVeigh, Code Biotherapeutics CEO
Gene ther­a­py biotech look­ing to by­pass vi­ral de­liv­ery wins in­vestor ap­proval, bag­ging Se­ries A
The vi­ral vec­tors that car­ried the first gen­er­a­tion of gene ther­a­pies in­to the clin­ic have proven to be a trou­ble­some lot for a va­ri­ety of rea­sons. And now one of the biotechs brew­ing new ways to cir­cum­vent those ob­sta­cles in gene ther­a­py 2.0 has a ma­jor new fund­ing round to fu­el the work.
Code Bio­ther­a­peu­tics an­nounced Tues­day that it raised $75 mil­lion via a Se­ries A round, cour­tesy of a group of blue-chip in­vestors. CEO Bri­an McVeigh — a GSK vet­er­an who used to run the phar­ma's BD unit — told End­points News that the funds will last the biotech well in­to 2024. And so far, there are some big plans for that fund­ing, in­clud­ing pipeline and in-house man­u­fac­tur­ing ex­pan­sion, plus pro­gress­ing the com­pa­ny's two dis­ease pro­grams fur­ther in pre­clin­i­cal in­to IND-en­abling stud­ies.
The biotech said in a state­ment that North­pond Ven­tures led the fi­nanc­ing round, along­side Am­gen Ven­tures, Hat­teras Ven­ture Part­ners and UCB Ven­tures. Pre­vi­ous in­vestors who jumped in on the round in­clud­ed NEA, 4BIO Cap­i­tal and Take­da Ven­tures.
The biotech has been fo­cus­ing on non-vi­ral gene ther­a­py de­liv­ery since the biotech of­fi­cial­ly start­ed in 2020, launch­ing out of stealth with a $10 mil­lion seed round last year in a cur­rent fo­cus on type 1 di­a­betes and Duchenne mus­cu­lar dy­s­tro­phy, or DMD. As McVeigh ex­plained, the main tech­nol­o­gy be­hind Code Bio is a drug de­liv­ery scaf­fold made of syn­thet­ic DNA strands, and has 18 ends of base pairs 3 prime and 5 prime. Com­bined with a tar­get­ing moi­ety, the scaf­fold can be brought to a spe­cif­ic cell type — and bring along a ge­net­ic med­i­cine pay­load to the cell, too.
As McVeigh fur­ther elab­o­rat­ed, go­ing the syn­thet­ic scaf­fold ap­proach would al­low for one key dif­fer­en­tia­tor — re-dos­ing. Cur­rent AAV vec­tors are on­ly good for one dose, as pa­tient's im­mune sys­tems ei­ther build up an im­mu­ni­ty to the virus or are al­ready nat­u­ral­ly im­mune.
So far, Code Bio has been work­ing on da­ta to show that its tar­get­ing sys­tem works — that the scaf­fold can go in­to mus­cle cells for DMD and al­pha/be­ta cells in the liv­er for type 1 di­a­betes. The next step — at least for the de­liv­ery sys­tem — is to test the ef­fi­ca­cy in in vi­vo mod­els for both dis­eases.
Ad­di­tion­al­ly, Code is mov­ing for­ward with an ap­proach that will al­low for the scaf­fold to take an en­tire copy of the dy­s­trophin gene — the one that is dys­reg­u­lat­ed in pa­tients with DMD and the largest gene — in­to the body. Be­yond that, McVeigh said the biotech is al­so look­ing at a small­er ver­sion called Beck­er's gene (about two-thirds the length of the dy­s­trophin gene) and its own mi­crody­s­trophin.
While it's too soon to say which of Code's op­tions will move for­ward, McVeigh added that it has seen a wan­ing ef­fect in AAV-based mi­crody­s­trophin ap­proach­es. How­ev­er, if on­ly Code Bio's mi­crody­s­trophin ap­proach makes it through to the fin­ish line and the FDA's thumbs-up, it would still be able to re-dose pa­tients — and then it may not mat­ter what DMD ap­proach comes through clin­i­cals and reg­u­la­to­ry re­view.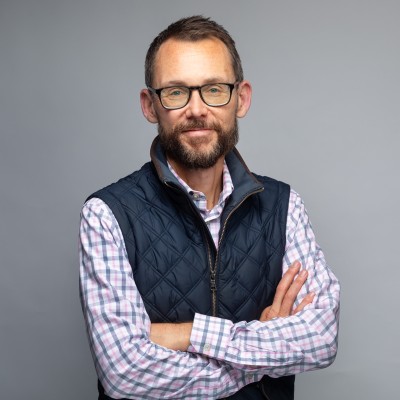 Michael Ehlers
The biotech is one of sev­er­al play­ers to try and get move­ment in the non-vi­ral gene ther­a­py de­liv­ery space, and most of them have sub­stan­tial back­ing of some sort. Gen­er­a­tion Bio closed a nine-fig­ure IPO last June in a bid to push pre­clin­i­cal work for a non-vi­ral gene ther­a­py in liv­er and reti­na dis­eases. Michael Ehlers — the for­mer R&D chief at Bio­gen and ex-CSO, neu­ro­science at Pfiz­er — is part of an­oth­er ef­fort as an ad­vi­sor at Xalud Ther­a­peu­tics.
This new Se­ries A is al­so just a few months af­ter Code Bio scored a part­ner­ship with Take­da — worth up to $2 bil­lion — back in Feb­ru­ary for four un­spec­i­fied rare dis­ease projects. And ac­cord­ing to McVeigh, while it is still very ear­ly in the re­la­tion­ship, it has been great so far. The biotech al­so has two more phar­ma part­ner­ships — but as to who those phar­mas are, that re­mains a mys­tery.