Gene ther­a­py for 'bub­ble boy dis­ease' sets stage for cure
In­fants with a rare, life-threat­en­ing ge­net­ic dis­or­der that ren­ders their im­mune sys­tem ob­so­lete may have a new lease on life, af­ter eight pa­tients with "bub­ble boy dis­ease" saw their body's de­fense sys­tem re­stored by a gene ther­a­py de­vel­oped by sci­en­tists at the Na­tion­al In­sti­tutes of Health and St. Jude Chil­dren's Re­search Hos­pi­tal in Mem­phis, Ten­nessee.
The con­di­tion — called X-linked se­vere com­bined im­mun­od­e­fi­cien­cy (SCID) — al­most ex­clu­sive­ly oc­curs in boys and is caused by mu­ta­tions in the IL2RG gene, which is in charge of mak­ing sure a pro­tein that is vi­tal for the growth and mat­u­ra­tion of de­vel­op­ing im­mune cells called lym­pho­cytes is pro­duced. With­out func­tion­ing lym­pho­cytes, which de­fend the body against pathogens, make an­ti­bod­ies, and help reg­u­late the im­mune sys­tem, the small­est in­fec­tions such as the com­mon cold can be fa­tal.
A bone mar­row trans­plant — though med­ical­ly risky — from a ge­net­i­cal­ly-matched sib­ling can be cu­ra­tive, but pa­tients don't al­ways have an op­ti­mal donor. The con­di­tion, which oc­curs in rough­ly 1 per 200,000 births, makes pa­tients so sus­cep­ti­ble to in­fec­tions that they typ­i­cal­ly do not live past in­fan­cy, with­out treat­ment.
On Wednes­day, re­searchers pub­lished a re­port in the The New Eng­land Jour­nal of Med­i­cine de­tail­ing the safe, cu­ra­tive po­ten­tial of their ther­a­py in a clin­i­cal tri­al with pa­tients un­der the age of two. It in­volves ex­tract­ing stem cells from the pa­tient, us­ing a mod­i­fied ver­sion of the HIV virus to in­sert the miss­ing IL2RG gene and in­fus­ing the calls back in­to the sub­ject to re­fur­bish the im­mune sys­tem. Be­fore the cells were in­fused, the pa­tients were giv­en a low dose of chemother­a­py to prime the bone mar­row for the pro­duc­tion of fresh blood cells from the ge­net­i­cal­ly cor­rect­ed stem cells.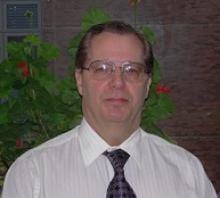 Har­ry Malech
A sim­i­lar ap­proach a few decades ago trig­gered leukemia in some pa­tients — which sci­en­tists sus­pect was be­cause the vec­tor un­in­ten­tion­al­ly ac­ti­vat­ed genes that con­trol cell growth. There­fore, the vec­tor used in the study re­port­ed on Wednes­day was en­gi­neered to dodge that out­come, re­searchers said. While oth­er old­er gene ther­a­py ap­proach­es re­stored T cell func­tion, they did not ful­ly re­vive the func­tion of oth­er key im­mune cells, in­clud­ing B cells and nat­ur­al killer (NK) cells, they added.
Nor­mal lev­els of im­mune cells — in­clud­ing T cells, B cells and NK cells — emerged with­in three to four months af­ter ther­a­py in sev­en of the eight in­fants in the tri­al. The eighth pa­tient ini­tial­ly had low T cell num­bers, but the num­bers climbed fol­low­ing a sec­ond in­fu­sion of the ge­net­i­cal­ly mod­i­fied stem cells.
Vi­ral and bac­te­r­i­al in­fec­tions that par­tic­i­pants had pri­or to treat­ment re­solved af­ter­wards, and four in­fants were al­so able to dis­con­tin­ue treat­ment with in­tra­venous im­munoglob­u­lins — an­ti­body in­fu­sions used to en­hance im­mu­ni­ty.
"The broad scope of im­mune func­tion that our gene ther­a­py ap­proach has re­stored to in­fants with X-SCID — as well as to old­er chil­dren and young adults in our study at NIH — is un­prece­dent­ed," said Har­ry Malech, chief of the ge­net­ic im­munother­a­py sec­tion in Na­tion­al In­sti­tute of Al­ler­gy and In­fec­tious Dis­eases (NI­AID's) lab­o­ra­to­ry of clin­i­cal im­munol­o­gy and mi­cro­bi­ol­o­gy.
Malech co-led the de­vel­op­ment of the lentivi­ral gene ther­a­py ap­proach with St. Jude's Bri­an Sor­renti­no, who died in late 2018. In the tri­al, a to­tal of 10 in­fants have re­ceived the ther­a­py, al­though the pub­lished da­ta re­flects re­sults from eight in­fants who were fol­lowed for a me­di­an of 16.4 months.
New York-based biotech Mus­tang Bio ac­quired the gene ther­a­py for a song last sum­mer, pay­ing St. Jude $1 mil­lion up­front for rights to the pro­gram and of­fer­ing up to $13.5 mil­lion in mile­stone pay­ments. Its mar­ket cap to­day just swelled more than $100 mil­lion, and its shares $MBIO sky­rock­et­ed near­ly 146% to $6.55 in Thurs­day morn­ing trad­ing. The da­ta pre­sent­ed on Wednes­day fol­low pos­i­tive re­sults from the tri­al post­ed by Mus­tang last Au­gust.
A gene ther­a­py de­vel­oped by GSK $GSK for a dif­fer­ent form of SCID (adeno­sine deam­i­nase (ADA) de­fi­cien­cy SCID) was ap­proved in Eu­rope in 2016, but the British drug­mak­er strug­gled to find cus­tomers (rough­ly 15 cas­es are di­ag­nosed in Eu­rope each year) for the pricey treat­ment, de­spite of­fer­ing a mon­ey-back guar­an­tee. Lim­it­ed ac­cess was the big hur­dle, as pa­tients could on­ly be treat­ed in a sin­gle cen­ter in Mi­lan. Even­tu­al­ly, GSK palmed off the gene ther­a­py to UK's Or­chard Ther­a­peu­tics.
The name "bub­ble boy dis­ease" comes from a fa­mous case in the 1970s, in which a boy in Texas lit­er­al­ly lived in a pro­tec­tive plas­tic bub­ble to cre­ate a germ-free ster­ile en­vi­ron­ment. The case al­so en­tered the cul­tur­al zeit­geist with an episode of the pop­u­lar sit­com Se­in­feld, in which pro­tag­o­nist George Costan­za is taunt­ed by a boy called Don­ald who is af­flict­ed with the con­di­tion (and is en­veloped by a bub­ble) dur­ing a game of Triv­ial Pur­suit. Things get heat­ed, and when Don­ald en­deav­ors to stran­gle a vis­i­bly hot and both­ered George, George's girl­friend in­ad­ver­tent­ly punc­tures the bub­ble, re­sult­ing in a de­cid­ed­ly macabre end to the scene.