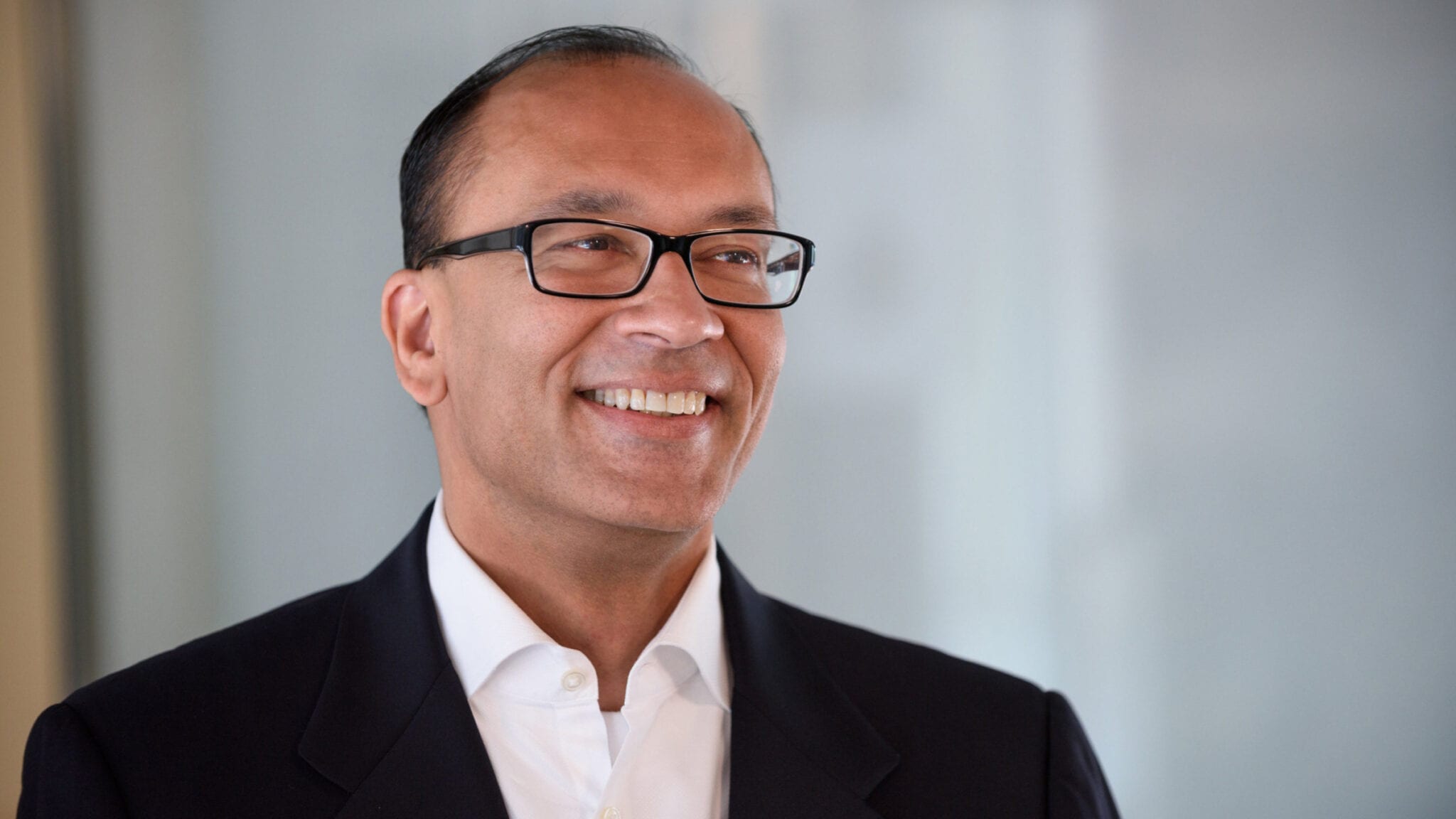 Rick Modi, Affinia Therapeutics CEO (Affinia)
Gene ther­a­py play­er Affinia aims to go pub­lic, hop­ing to raise big mon­ey in ef­fort to re­make AAVs
Nine months af­ter Affinia Ther­a­peu­tics raised $110 mil­lion in a Se­ries B, the biotech has set its eyes on the Nas­daq.
The MA-based pre­clin­i­cal gene ther­a­py biotech, which got $60 mil­lion in start­up cap­i­tal from New En­ter­prise As­so­ci­ates, F-Prime and At­las in 2019, filed an S-1 with the SEC on Tues­day, an­nounc­ing ini­tial plans to go pub­lic and pen­cil­ing in a $100 mil­lion raise. Affinia plans to list un­der the tick­er $AF­TX.
Affinia, found­ed back in 2019 by AveX­is vet­er­ans Sean Nolan and Rick Mo­di and an End­points 11 win­ner last year, has been fo­cused on try­ing to solve the lim­i­ta­tions of AAV gene ther­a­py, as high­light­ed by the safe­ty scares and set­backs of the last two years.
Its three sci­en­tif­ic co-founders in­clude Luk Van­den­berghe, who is an as­so­ciate pro­fes­sor at Har­vard Med and di­rec­tor of the Grous­beck Gene Ther­a­py Cen­ter at Mass­a­chu­setts Eye and Ear In­fir­mary in Boston — and is cred­it­ed as a co-in­ven­tor of the more com­mon­ly-used AAV9.
In terms of cur­rent fi­nan­cial stake in the com­pa­ny, NEA man­ag­ing part­ner Ed Math­ers — on Affinia's board of di­rec­tors — is the largest share­hold­er, own­ing over 11.8 mil­lion shares and equiv­a­lent to 20.5% of the com­pa­ny. Oth­er big share­hold­ers cur­rent­ly in­clude At­las Ven­ture with just shy of 7.5 mil­lion shares, or 13% of Affinia; F-Prime with al­most a 10% stake and 5.7 mil­lion shares; and Lon­za Hous­ton with 4.9 mil­lion shares and an 8.6% stake.
CEO Rick Mo­di has a 1.4% stake with over 800,000 shares, and Van­den­berghe has 1.5 mil­lion shares, or a 2.7% stake.
While the biotech has al­ready raked in over $200 mil­lion in deals and pri­vate fi­nanc­ings, Affinia wants to use what­ev­er mon­ey it rais­es in an IPO to push to­wards clin­i­cal tri­als, pipeline ex­pan­sion and man­u­fac­tur­ing — al­though no spe­cif­ic dol­lar amounts for those ob­jec­tives were list­ed. The mon­ey should fund op­er­a­tions through 2024, it said.
Its lead can­di­date, AF­TX-001, is be­ing de­vel­oped for the treat­ment of metachro­mat­ic leukody­s­tro­phy, a rare ge­net­ic dis­or­der that leads to fat buildup in the body. Its sec­ond can­di­date, AF­TX-002, is in de­vel­op­ment to treat brain metas­tases sec­ondary to HER2+ breast can­cer.
Affinia ex­pects to file INDs on the two can­di­dates in 2023 — the first can­di­date in the first half of the year, and the oth­er can­di­date in the sec­ond half of 2023.
But those aren't the on­ly things Affinia is work­ing on: They al­so have a sub­stan­tial deal with Ver­tex that Affinia signed in 2020. The S-1 gave fur­ther de­tails on the deal, show­ing it could net Affinia up to $4.7 bil­lion to en­gi­neer cap­sids for use in pro­grams for Duchenne mus­cu­lar dy­s­tro­phy (DMD), my­oton­ic dy­s­tro­phy 1 (DM1) and cys­tic fi­bro­sis (CF).