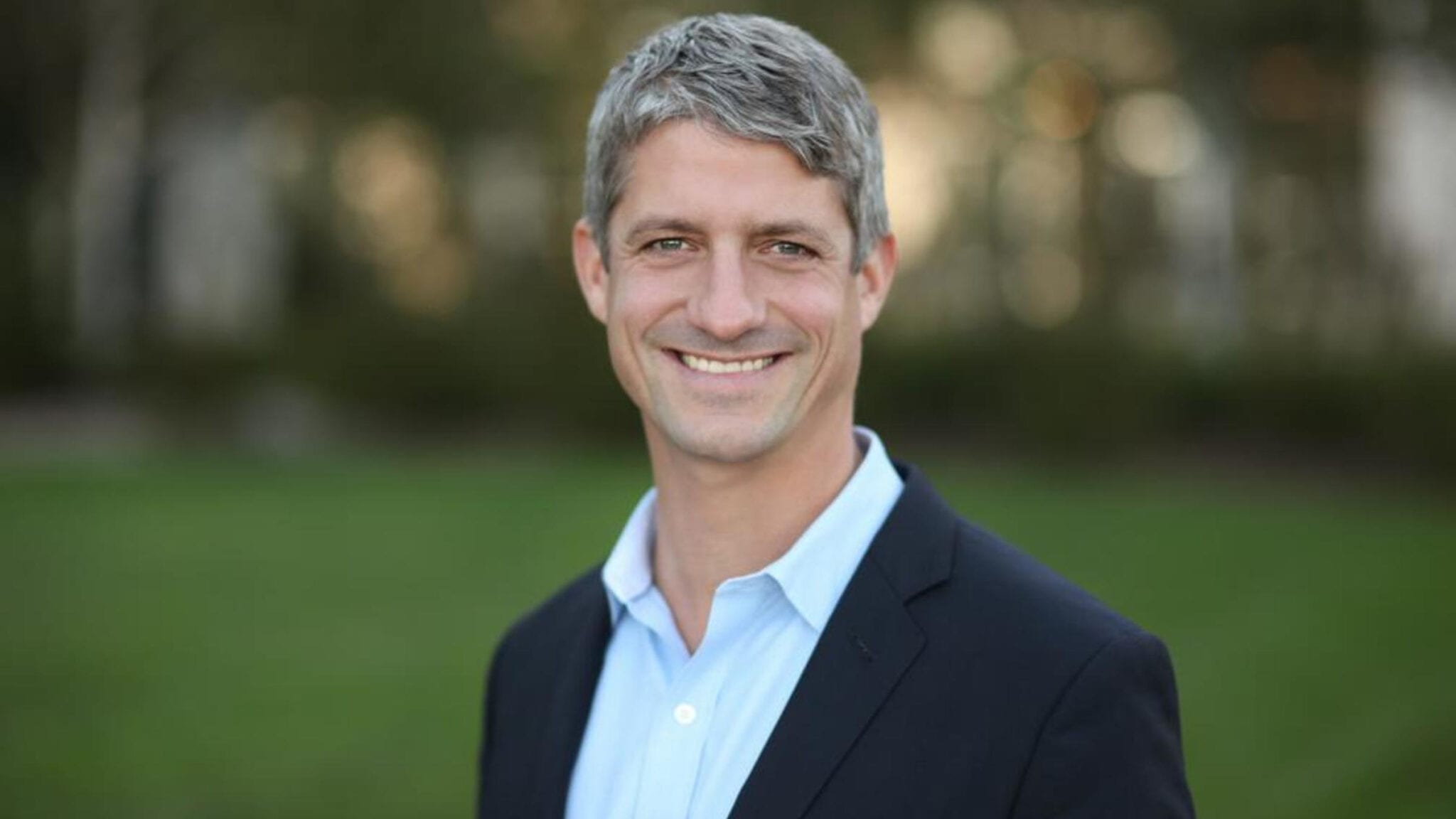 Marshall Fordyce, Vera CEO
Gene ther­a­py play­er turned kid­ney spe­cial­ist Ve­ra drops a dud in lead­up to Nas­daq, pric­ing well be­low range
Ve­ra Ther­a­peu­tics took a big risk at the start of the year, piv­ot­ing away from its gene edit­ing mis­sion state­ment to chase a lead kid­ney drug in­stead — and they dou­bled down with an IPO just months lat­er. But in­vestors don't seem im­pressed with Ve­ra's promise, and now the biotech is look­ing at a far more scaled-back of­fer­ing.
On Fri­day, Ve­ra priced its 4.35-mil­lion-share IPO at $11 per share, well be­low its tar­get­ed range of $14 to $16 and good for $47.58 mil­lion in pro­ceeds. The biotech will start trad­ing Mon­day un­der the tick­er $VE­RA.
In its ini­tial S-1 fil­ing with the SEC seek­ing as much as $86.25 mil­lion, Ve­ra said it would use be­tween $30 mil­lion and $35 mil­lion to com­plete its Phase IIb clin­i­cal tri­als, and an­oth­er $15 mil­lion to $20 mil­lion to ini­ti­ate a Phase IIb or Phase III tri­al for pa­tients with lu­pus nephri­tis. The com­pa­ny said the pro­ceeds would be able to fund op­er­a­tions for the next 18 months.
Ve­ra got its start as Tru­code Gene Re­pair, and orig­i­nal­ly in­tend­ed to com­pete with CRISPR com­pa­nies with a new form of gene edit­ing. It was a dark horse in the race to bring gene ther­a­py cures for sick­le cell dis­ease, a dis­ease that af­fects 100,000 Amer­i­cans and leaves them with sick­le-shaped red blood cells that clog blood ves­sels. Tru­code launched in Sep­tem­ber 2019, but just five months lat­er, it filed a new trade­mark and do­main name, and an­nounced that they'd piv­ot to fo­cus ef­forts on at­aci­cept, a 20-year-old mol­e­cule in de­vel­op­ment for kid­ney dis­ease. The Jan­u­ary "re-launch" came with an $80 mil­lion Se­ries C led by Abing­worth.
In Jan­u­ary, CEO Mar­shall Fordyce told End­points News that his com­pa­ny didn't move on from the gene edit­ing be­cause of a fail­ure in tech­nol­o­gy, but rather, "a mat­ter of com­par­ing op­por­tu­ni­ties."
"We're fo­cused on de­vel­op­ment and com­mer­cial­iza­tion and mov­ing tech­nolo­gies down the de­vel­op­ment pipeline, and that's re­al­ly what's dri­ven our think­ing," he said.
Fordyce is a 15-year vet­er­an of biotech, who pre­vi­ous­ly served as Gilead's se­nior di­rec­tor of clin­i­cal re­search. There, he con­tributed to the ap­proval of sev­en drugs, and over­saw the teno­fovir alafe­namide de­vel­op­ment pro­gram, which even­tu­al­ly led to 5 new drugs and $12 bil­lion in sales in 2019.
At­aci­cept is a fu­sion pro­tein to treat IgA nephropa­thy that re­cent­ly went through Phase IIa tri­als suc­cess­ful­ly. IgAN, al­so known as Berg­er's dis­ease, can lead to in­flam­ma­to­ry tis­sue dam­age and kid­ney fail­ure. Its his­to­ry dates back to 2001, when Seat­tle biotech Zy­mo­Ge­net­ics, which is now de­funct, signed a deal to de­vel­op the drug with Serono.
In 2009, the drug was li­censed to Mer­ck KGaA, but most of the tri­als came up short for the treat­ment of mul­ti­ple scle­ro­sis, lu­pus and rheuma­toid arthri­tis. Last No­vem­ber, short­ly af­ter the Ger­man phar­ma an­nounced the suc­cess­ful Phase IIa da­ta for pa­tients with IgAN, Ve­ra li­censed the drug for a 10% eq­ui­ty stake and about $733 mil­lion in mile­stones.