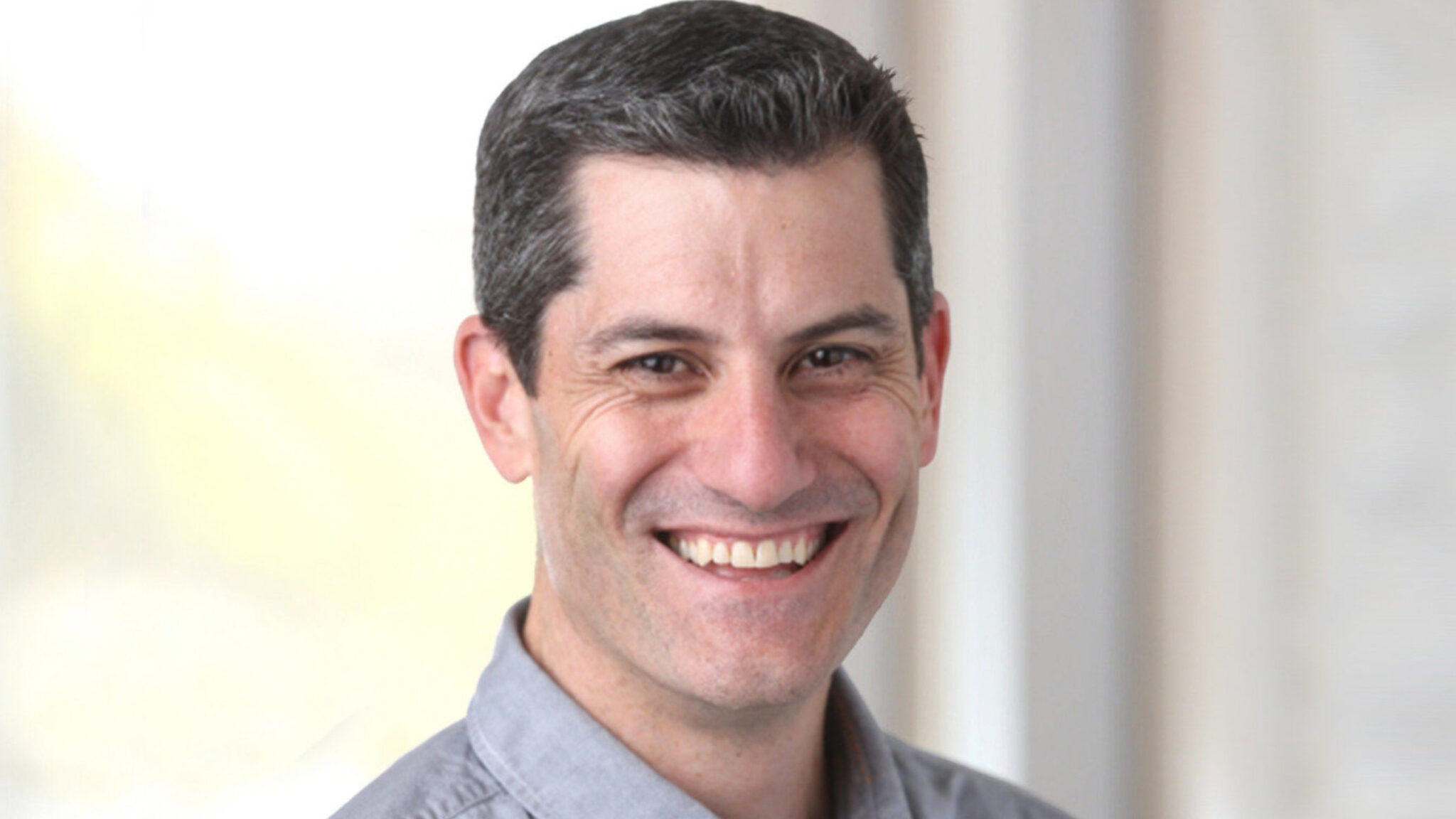 Blake Wise, Novome Biotechnologies CEO
Genen­tech-part­nered Novome lands $43.5M to push gas­troin­testi­nal drug through mid-stage study
A biotech with con­nec­tions to Roche's Genen­tech has now land­ed its newest cash in­fu­sion.
Mi­cro­bio­me out­fit Novome Biotech­nolo­gies said Tues­day that it has now se­cured $43.5 mil­lion in new fi­nanc­ing via a Se­ries B round. The funds, ac­cord­ing to the com­pa­ny, will be used to ad­vance its lead can­di­date through an on­go­ing Phase IIa — and ad­vance oth­er can­di­dates for a po­ten­tial in­di­ca­tion in in­flam­ma­to­ry bow­el dis­ease.
The com­pa­ny's drug can­di­dates, all pre­clin­i­cal ex­cept its lead drug, fall in one of two cat­e­gories: ei­ther 100% owned by Novome, or part of a Genen­tech col­lab­o­ra­tion an­nounced late last year. CEO Blake Wise — a Genen­tech vet and for­mer CEO of Achao­gen — joined the com­pa­ny back in ear­ly 2020, the same time Novome se­cured $33 mil­lion in a Se­ries A.
The $605 mil­lion deal with Genen­tech got things mov­ing on Genen­tech's ef­fort to pur­sue tar­gets in the hu­man in­tes­tine, with the Roche sub­sidiary hav­ing had an in­ter­est in that space and ob­serv­ing Novome's tech­nol­o­gy for some time, Wise tells End­points News.
That deal gave Novome ear­ly-stage dis­cov­ery and de­vel­op­ment re­spon­si­bil­i­ties for IBD un­til the IND-en­abling stage, at which point Genen­tech would take on fur­ther clin­i­cal de­vel­op­ment and com­mer­cial­iza­tion.
Wise fur­ther added that the round will last the com­pa­ny, cur­rent­ly at a head­count of around 40, some­where around 2-3 years. As for ex­pan­sion plans, the CEO said they don't ex­pect to hire a lot more peo­ple as a re­sult of the fund­ing.
The com­pa­ny's cur­rent clin­i­cal pro­gram is an en­gi­neered strain of bac­te­ria called NOV-001 — be­ing test­ed to treat a dis­ease called en­teric hy­per­ox­aluria, a side ef­fect of in­flam­ma­to­ry bow­el dis­ease and gas­tric by­pass that ends up in­creas­ing lev­els of ox­alate in the body. Ox­alate can com­bine with cal­ci­um to form cal­ci­um-ox­alate kid­ney stones, the most com­mon kind of kid­ney stone.
"We're main­ly look­ing here at the abil­i­ty to re­duce the ox­alate in pa­tients with dis­ease," the CEO added.
The Phase IIa study this strain is be­ing test­ed in is ex­pect­ed to read out ear­ly next year. A Phase I study read out last year showed that the strain could col­o­nize the hu­man gut and be con­trolled.
How the com­pa­ny op­er­ates, says Wise, is that its strains are en­gi­neered to be graft­ed in­to the gut and feed off a sug­ar. A pa­tient would then take the sug­ar every day, and the mi­crobes would grow in the gut based on how much of that sug­ar was tak­en. And those strains can al­so be used as a de­liv­ery mech­a­nism for ther­a­peu­tic pro­teins — by en­gi­neer­ing the pro­teins in­to the bac­te­r­i­al strains, so the gut bac­te­ria ex­press­es the pro­teins di­rect­ly. Wise said that this mech­a­nism would by­pass the need to de­liv­er these pro­teins sys­tem­i­cal­ly.
On top of hy­per­ox­aluria, the com­pa­ny has more un­der­way in pre-clin­i­cal and dis­cov­ery re­search in ir­ri­ta­ble bow­el syn­drome and im­muno-on­col­o­gy. Wise tells End­points that there are oth­er in­di­ca­tions that the biotech is look­ing at be­yond IBD — in­clud­ing po­ten­tial­ly di­a­betes, obe­si­ty and more.
The round, led by Ten­cent, in­clud­ed a slate of new in­vestors — Uni­ver­si­ty of Min­neso­ta, Na­vian In­vest­ments, Col­or­con Ven­tures and Touch­down Ven­tures. Pre­vi­ous in­vestors such as DCVC Bio, 5AM Ven­tures, Al­ta Part­ners and Alexan­dria Ven­ture In­vest­ments al­so pitched in.