Genen­tech de­tails claims Sanofi part­ner JHL used stolen trade se­crets to de­vel­op ri­val drugs at an 'as­ton­ish­ing pace'
The feds re­cent­ly round­ed up and charged a group of four, in­clud­ing a long­time se­nior sci­en­tist, with steal­ing trade se­crets from Genen­tech in South San Fran­cis­co. But it's the com­pa­ny they were al­leged­ly work­ing for — Tai­wan's JHL Biotech, close­ly part­nered with Sanofi — that has in­spired the big Roche sub­sidiary's wrath.
In a de­tailed law­suit filed in fed­er­al court, Genen­tech spelled out what it says was a scheme by JHL to steal a march on in­dus­try ri­vals in de­vel­op­ing biosim­i­lars of Rit­ux­an, Her­ceptin and Avastin. And they are af­ter an in­junc­tion to shut it down.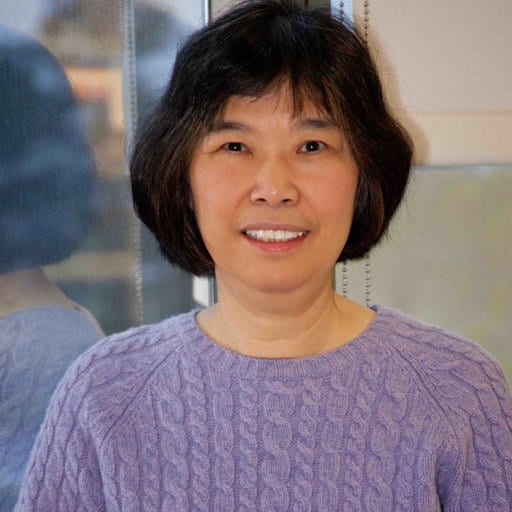 Xan­the Lam
The de­tailed claim sin­gles out Xan­the Lam — a se­nior sci­en­tist with 30 years ex­pe­ri­ence at Genen­tech — and her hus­band, Allen Lam, as prime con­spir­a­tors work­ing for JHL.
Her work at the com­pa­ny touched on many of the block­buster med­i­cines Genen­tech has dis­cov­ered and de­vel­oped. Xan­the's se­nior role gave her ac­cess to Genen­tech's se­cure doc­u­ment repos­i­to­ries, and an ar­ray of oth­er files and in­for­ma­tion that Genen­tech keeps se­cret in or­der to pro­tect their val­ue.
In 2013, the suit goes on to claim:
JHL founders Racho Jor­danov and Rose Lin so­licit­ed Xan­the and her hus­band to help JHL de­vel­op biosim­i­lar ver­sions of four Genen­tech med­i­cines: Rit­ux­an, Pul­mozyme, Her­ceptin, and Avastin. Allen Lam agreed to serve as a con­sul­tant for JHL in ex­change for fees as well as founder stock op­tions cor­re­spond­ing to tens of thou­sands of shares in the start­up, and Xan­the be­gan sur­rep­ti­tious­ly work­ing di­rect­ly for JHL, while still serv­ing as Prin­ci­pal Sci­en­tist at Genen­tech.
Ear­ly on in 2013, says the suit, Xan­the told Genen­tech ex­ecs she was go­ing on va­ca­tion for a month, but ac­tu­al­ly went straight to Tai­wan with a Genen­tech lap­top loaded with trade se­crets. Then, in 2017, she's ac­cused of bring­ing ex-Genen­tech staffer James Quach in­to the con­spir­a­cy, af­ter he had been fired for "per­for­mance-re­lat­ed" is­sues. Through Xan­the, he got in­to Genen­tech's com­put­er net­work and ob­tained more pro­pri­etary in­fo, the suit al­leges.
And it paid off.
At an as­ton­ish­ing pace for a biotech start­up with few­er than 100 em­ploy­ees, JHL raised mil­lions of dol­lars in pri­vate fund­ing, went pub­lic on the Tai­wan stock ex­change, and man­aged to ob­tain ap­proval from Eu­ro­pean reg­u­la­to­ry au­thor­i­ties to launch a clin­i­cal tri­al of a Rit­ux­an biosim­i­lar in less than four years. By De­cem­ber 2016, JHL had inked a $236 mil­lion deal with French multi­na­tion­al phar­ma­ceu­ti­cal com­pa­ny Sanofi S.A. ("Sanofi"), and the two com­pa­nies are now well on their way to mar­ket­ing JHL's ver­sion of Rit­ux­an in Chi­na. JHL re­cent­ly an­nounced that it ex­pects to start Phase III tri­als (typ­i­cal­ly the fi­nal stage of clin­i­cal test­ing re­quired to sup­port mar­ket­ing ap­proval) in Eu­rope and in Chi­na dur­ing 2018.
Lawyers for Genen­tech say that Xan­the and her hus­band were al­so linked to four oth­er com­pa­nies in Tai­wan that gained ac­cess to their trade se­crets, which they learned dur­ing a com­pa­ny in­ves­ti­ga­tion of the two. And Xan­the and Quach, they add, will­ing­ly ac­knowl­edged their roles in the af­fair dur­ing in­ter­views with com­pa­ny rep­re­sen­ta­tives.
Each stolen trade se­cret, stand­ing alone, rep­re­sents Genen­tech's hard work and in­vest­ment, and would aid a com­peti­tor look­ing for a short­cut to de­vel­op­ing and mar­ket­ing its own ri­val med­i­cine. Tak­en to­geth­er as a com­pi­la­tion, the stolen in­for­ma­tion pro­vides a roadmap for JHL to pro­duce biosim­i­lar ver­sions of Genen­tech's med­i­cines, there­by achiev­ing through theft what Genen­tech ac­com­plished through dili­gence, tri­al-and-er­ror, hard-won know-how, and sig­nif­i­cant in­vest­ment of time and mon­ey.
The law­suit goes on to al­lege that JHL used the in­for­ma­tion they loot­ed to cre­ate an un­fair ad­van­tage for it­self over Genen­tech, as well as every­one else mak­ing biosim­i­lars of its three big fran­chise drugs. And the com­pa­ny wants the court to is­sue an in­junc­tion that forces JHL to re­turn its trade se­crets, shut­ting down the com­pet­i­tive threat while they seek com­pen­sa­tion for the dam­age done.