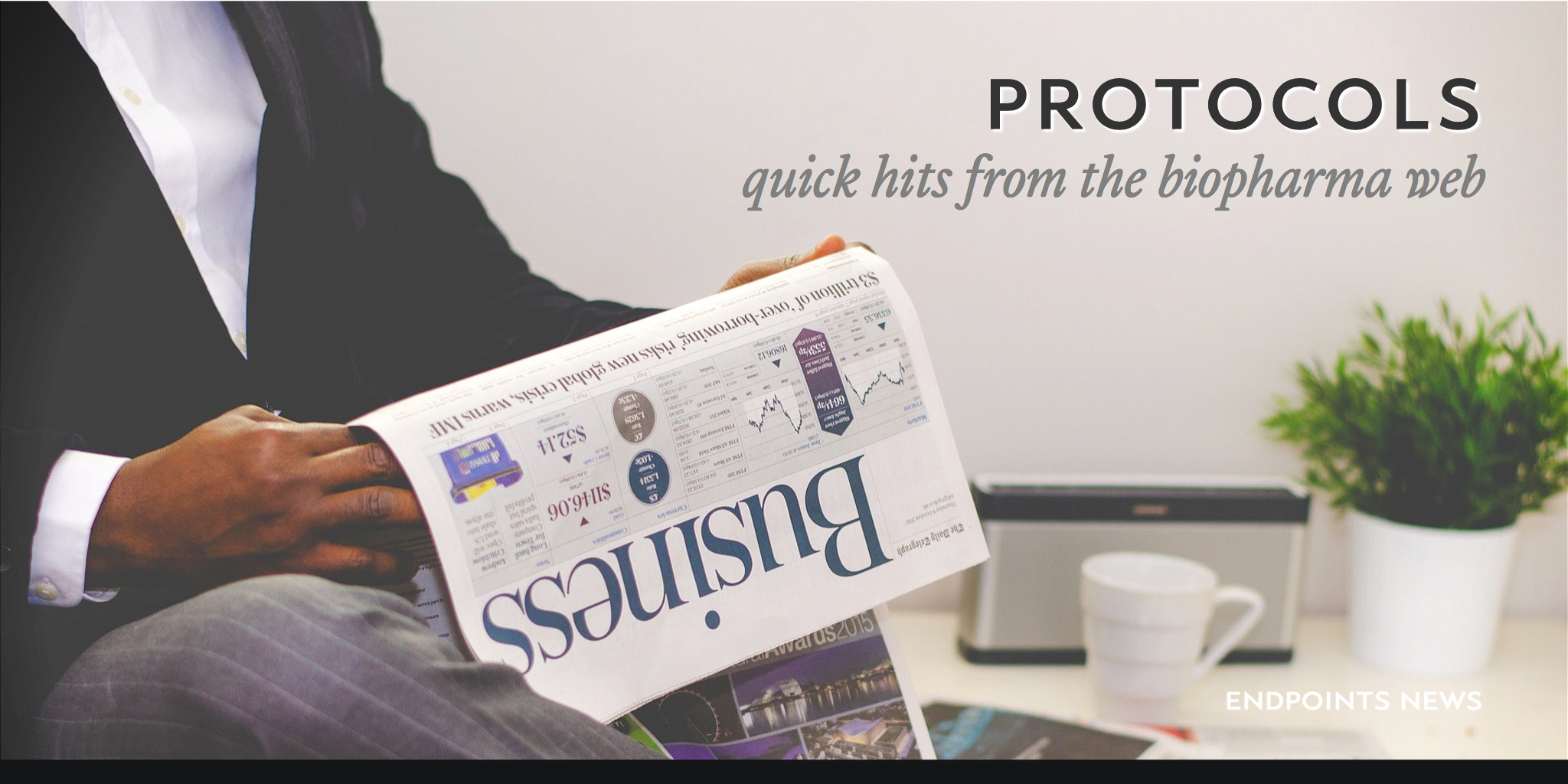 Gen­fit read­ies its $120M IPO; Karyopharm shares boost­ed af­ter an FDA de­lay for se­linex­or
→ Weeks af­ter of­fi­cial­ly un­veil­ing its plan to list on the Nas­daq, Lille-based liv­er drug de­vel­op­er Gen­fit on Thurs­day said it would of­fer 5,000,000 shares in the of­fer­ing, but is still de­ter­min­ing the price (per ADS) range for the of­fer­ing, hav­ing just be­gun the book build­ing process. In a fil­ing post­ed sep­a­rate­ly, the com­pa­ny said it ex­pect­ed to gen­er­ate net pro­ceeds of about €106.0 mil­lion ($119.2 mil­lion), as­sum­ing an of­fer­ing price of $26.33 per ADS in the US of­fer­ing. The fu­ture of the com­pa­ny — which is al­ready list­ed on Eu­ronext Paris un­der the sym­bol $GN­FT — hinges on the reg­u­la­to­ry fate of its drug elafi­bra­nor for two main liv­er dis­or­ders — NASH and pri­ma­ry bil­iary cholan­gi­tis (PBC). Gen­fit is ex­pect­ed to come out with its Phase III in­ter­im NASH re­sults by the end of 2019, while pos­i­tive mid-stage da­ta on the use of the drug in PBC was an­nounced last De­cem­ber.
→ Maybe all isn't lost for Karyopharm $KP­TI af­ter all. The biotech re­port­ed Fri­day morn­ing that the FDA has ex­tend­ed its re­view of se­linex­or by 3 months. Nor­mal­ly that doesn't amount to more than a speed bump for a com­pa­ny. But af­ter the FDA in­sid­er re­view of­fered some heavy crit­i­cism of the drug and an FDA pan­el weighed in against it — with some no­table sup­port nev­er­the­less in a fair­ly close vote — in­vestors liked the im­pli­ca­tions that the agency had some think­ing to do. Its shares shot up 20% this morn­ing. The new PDU­FA date is Ju­ly 6.
→ Nor­way's Tar­go­v­ax has set up a new col­lab­o­ra­tion with two pres­ti­gious re­search groups. The Park­er In­sti­tute for Can­cer Im­munother­a­py and the Can­cer Re­search In­sti­tute are both sign­ing on to work on Tar­go­v­ax's TG mu­tant RAS vac­cine. They'll be work­ing on com­bo stud­ies for pan­cre­at­ic can­cer.