Genky­otex picks out sil­ver lin­ings from failed PhII, braces for piv­otal study in pri­ma­ry bil­iary cholan­gi­tis
Genky­otex's Phase II pri­ma­ry bil­iary cholan­gi­tis tri­al was main­ly sup­posed to mea­sure re­duc­tion in gam­ma glu­tamyl transpep­ti­dase (CGT). But that may not be ob­vi­ous if you just read the com­pa­ny's re­lease on the topline ef­fi­ca­cy re­sults.
That's like­ly be­cause their drug, a NOX1&4 in­hibitor dubbed GKT831, failed the pri­ma­ry end­point. They did re­port a 19% re­duc­tion in CGT, but it's not sta­tis­ti­cal­ly sig­nif­i­cant af­ter 24 weeks. Yet what the French biotech would like to spot­light are the sec­ondary end­points — a sta­tis­ti­cal­ly sig­nif­i­cant re­duc­tion in al­ka­line phos­phatase (p=0.002) and, for a sub­group of pa­tients who had more se­vere fi­bro­sis to start with, a 22% re­duc­tion in liv­er stiff­ness com­pared to a 4% in­crease in place­bo (p=0.038).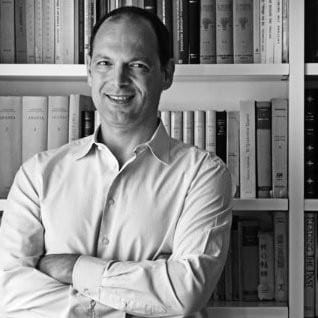 Elias Pa­p­atheodor­ou
The study in­volved 111 pa­tients who were di­vid­ed in­to three groups to re­ceive the stan­dard of care drug plus ei­ther place­bo, GSK831 400 mg once a day or GKT831 400 mg twice a day. No changes were ob­served in biliru­bin, a mark­er of liv­er in­jury that the biotech ear­li­er de­scribed as a mea­sure of safe­ty, across the three arms.
CEO Elias Pa­p­atheodor­ou says the re­sults are promis­ing enough to ad­vance GSK831 in­to late-stage tri­als for both PBC and oth­er fi­brot­ic liv­er dis­eases like NASH. In par­al­lel, the com­pa­ny is launch­ing a Phase II in lung fi­bro­sis fund­ed by the NIH.
There's just one more small hur­dle to over­come: Get the mon­ey to fund a piv­otal.
Pa­p­atheodor­ou is look­ing at var­i­ous op­tions — in­clud­ing part­ner­ing and do­ing an eq­ui­ty raise — to com­ple­ment the $8 mil­lion (€7.3 mil­lion) in the bank at last count, he said in a con­fer­ence call ac­cord­ing to Eval­u­ate Van­tage.
Its shares (Eu­ronext Paris & Brus­sels: $GK­TX) has fall­en 7.5% since it an­nounced the re­sults, which came six months af­ter a more up­beat in­ter­im read­out.