Gen­mab out­lines a megablock­buster fu­ture for it­self and J&J as Darza­lex gains mar­ket trac­tion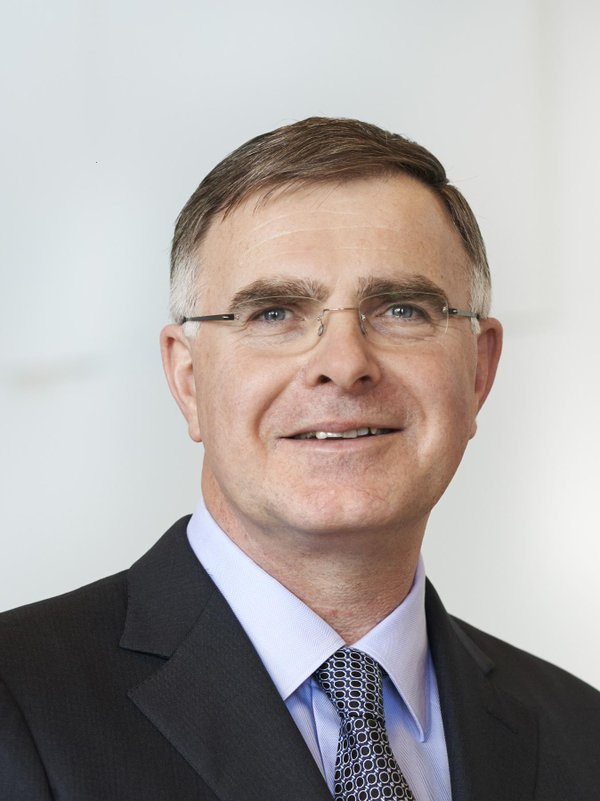 Gen­mab CEO Jan van de Winkel
J&J tends to be a cau­tious play­er when it comes to pro­ject­ing peak sales for a top drug prospect. But its part­ners at Gen­mab clear­ly be­lieve that the sky's the lim­it on their myelo­ma drug Darza­lex (dara­tu­mum­ab).
Ini­tial­ly pushed back to the last line of de­fense af­ter mul­ti­ple drug fail­ures, the FDA ap­proved sev­er­al com­bi­na­tions us­ing Darza­lex as a sec­ond-line ther­a­py late last year. And Gen­mab CEO Jan van de Winkel ex­pects to see its end of the deal swell in­to the bil­lions as more stud­ies help ex­pand the mar­ket for their part­nered ther­a­py.
It's ear­ly days for this block­buster, but the roy­al­ty split for Gen­mab starts at 12% and ends up at 20%. The CEO told an­a­lysts on Wednes­day that the 20% split oc­curs on sales over $3 bil­lion a year. He added:
So hope­ful­ly that will give every­body a bit more clue now, es­pe­cial­ly where some of your mod­els go out fur­ther with sales num­bers get­ting up in­to the US$8 bil­lion or US$10 bil­lion you'll see a sub­stan­tial amount of the sales will come through that 20% roy­al­ty rate and sales ex­ceed US$3 bil­lion.
But Van de Winkel thinks the av­er­age peak sales es­ti­mate is all wrong. He told Reuters that his own es­ti­mates peg peak po­ten­tial sales at $13 bil­lion, qual­i­fy­ing as a megablock­buster ri­val­ing the biggest earn­ers in the in­dus­try.
"It could work in oth­er blood can­cers as well as in sol­id tu­mours. So that means $13 bil­lion po­ten­tial if it would work in all the in­di­ca­tions," Van de Winkel told Reuters.
To put that in per­spec­tive, Gen­mab ex­pects up to $2 bil­lion for its split just at the 20% roy­al­ty rate — pro­vid­ed the drug achieves its full set of am­bi­tions.
Gen­mab al­so has a ways to go in col­lect­ing the full set of its $1 bil­lion in mile­stones that the com­pa­ny arranged with J&J in 2012. But these "biobucks" — some­times mocked as an il­lu­sion — are flow­ing.
Gen­mab CFO David Eatwell:
As you know at the end of 2016, we've col­lect­ed $310 mil­lion of mile­stones in to date. So in terms of the to­tal mile­stones that will be the po­ten­tial they were pay­ing through of $690 mil­lion of mile­stones to come. So dara­tu­mum­ab mile­stones for de­vel­op­ment and reg­u­la­to­ry events there will be mile­stones for non-mul­ti­ple myelo­ma events and al­so there will be the com­mer­cial of sales to­tal mile­stones as well.

Al­so when we talked about the orig­i­nal $1 bil­lion of mile­stones, we said that slight­ly more than half of those were de­vel­op­ment reg­u­la­to­ry in­clud­ing up to the point of first com­mer­cial sale and that's there­fore less than half of it, or slight­ly less than half was the sales or com­mer­cial mile­stones and of course we've on­ly re­ceived the one com­mer­cial mile­stone to date and that was the $25 mil­lion which pre­clud­ed late in 2016 for the sales ex­ceed­ing $500 mil­lion in one cal­en­dar year.