Geno­cea shelves its lead drug, slash­es staff and switch­es fo­cus to trendy neoanti­gens
Neoanti­gens are a hot com­mod­i­ty right now in the siz­zling im­muno-on­col­o­gy field, and that looks too at­trac­tive for Geno­cea to pass up on.
The biotech $GN­CA says it is shelv­ing work on its lead, Phase III-ready pro­gram for gen­i­tal her­pes, putting it up for auc­tion as it slash­es 40% of its staff and re­fo­cus­es the com­pa­ny.
Geno­cea had 87 staffers at the end of last year, which will trans­late in­to about 35 em­ploy­ees los­ing their jobs.
None of this is sit­ting well with in­vestors, though, with the biotech's shares down 73% in the ear­ly af­ter­noon.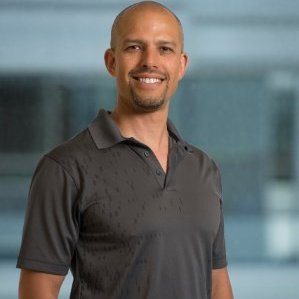 Chip Clark
Out goes GEN-003, now ready for late stage test­ing for any­one will­ing and able to do the right deal. And up moves the pre­clin­i­cal pro­gram for GEN-009, slat­ed for Phase I in ear­ly 2018.
CEO Chip Clark tout­ed the biotech's plat­form tech for its abil­i­ty to pick the right neoanti­gens for a CD8- and CD4-pos­i­tive T cell re­sponse.
Over the past two years neoanti­gens have been gain­ing in­creas­ing fa­vor with a group of com­pa­nies look­ing to de­vel­op per­son­al­ized can­cer vac­cines. That's pro­vid­ed a moth­er lode of cash for top play­ers like Grit­stone, which re­cent­ly post­ed its ven­ture haul to $195 mil­lion.
Geno­cea could use some cash like that. The com­pa­ny was down to $35 mil­lion in cash at the end of H1.
Says Clark:
With our re­search and de­vel­op­ment ef­forts now fo­cused en­tire­ly on neoanti­gen can­cer vac­cines, we be­lieve the pow­er of AT­LAS to iden­ti­fy the right vac­cine anti­gens, com­bined with our vac­ci­nol­o­gy ex­per­tise, gives us the op­por­tu­ni­ty to cre­ate val­ue for our share­hold­ers by de­vel­op­ing best-in-class vac­cines for can­cer pa­tients and achiev­ing lead­er­ship in this ex­cit­ing field.