David Meeker left Genzyme last April after a 23-year run, including six years as president after Sanofi stepped in to buy the landmark biotech six years ago. And as it turns out, instead of retiring and ending the story, his career was shifting into a brand new chapter.
Today, five months later, after adding a string of biotech board positions to his schedule, Meeker has landed his next big gig in biotech. And like many of his colleagues ahead of him, he's transitioning from his formal exit from the Big Pharma world to the thriving cosmos of biotech startups.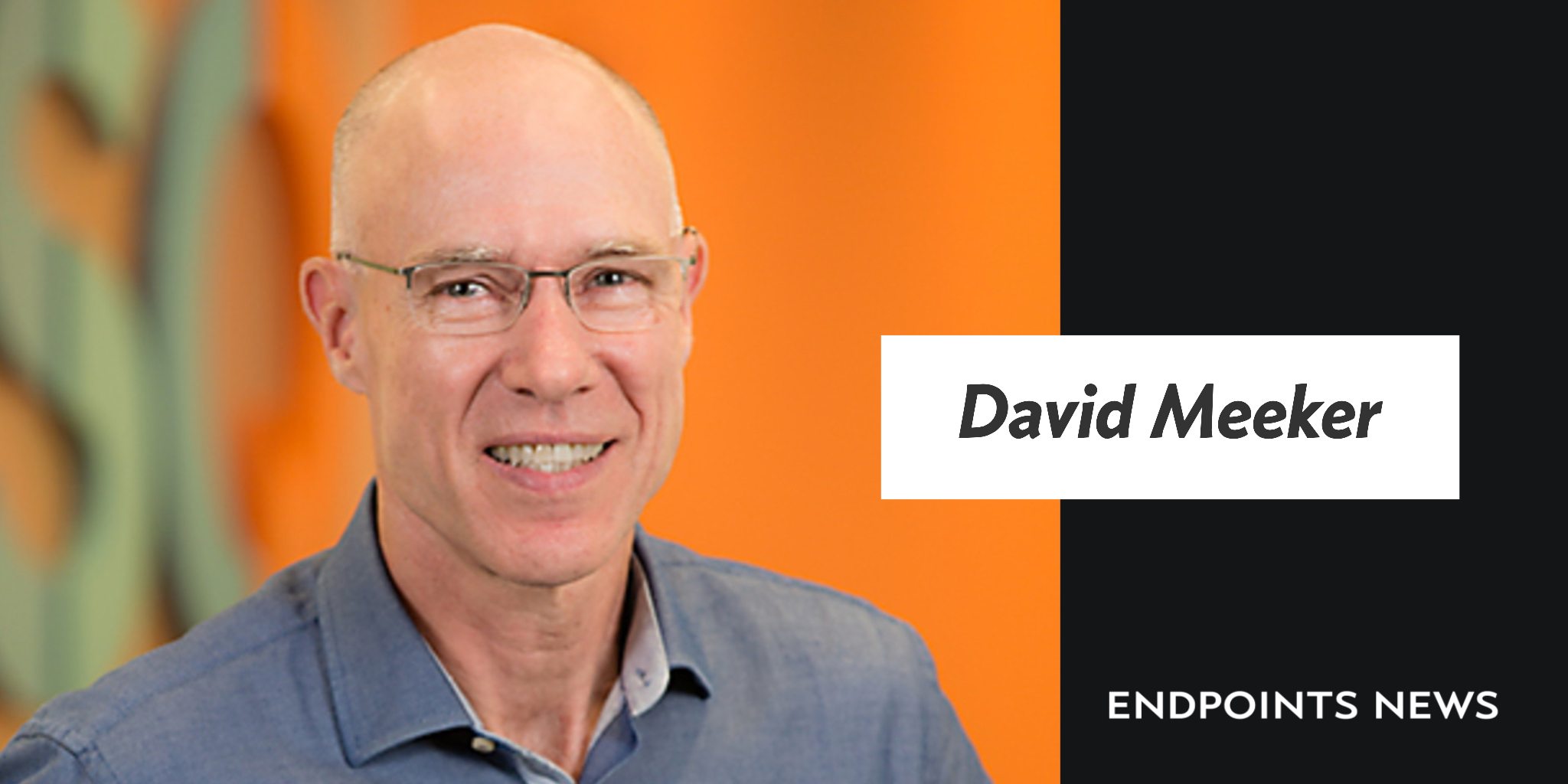 ---
Meeker is now running KSQ Therapeutics in Cambridge, MA, which hasn't been completely secret but has largely kept the shades down — until now.
After getting seeded by Flagship Pioneering and Polaris — a pair of keen startup shops — 18 months ago with Novartis veteran Frank Stegmeier orchestrating the use of CRISPR technology in drug discovery, the team has been assembling a pipeline of preclinical programs. And with the help of an expanded syndicate, there's a $76 million A round to fuel the initial drive to the clinic.
From playing a key role in a global organization with 110,000 employees, Meeker will now be team leader to a company with 40 staffers. And he couldn't be happier. This is, he says, a place where he can make a difference.
"I think our model is struggling," Meeker says about pharma R&D. "We all know that. The cost of development is too high."
At KSQ, he says, you can start an experiment using cutting edge technology and no bias about outcomes.
With CRISPR, he says, "we can study all 20,000 genes in the genome across a multitude of disease models and find out which of those targets has the biggest impact in modulating the disease. We can do it one shot, 20,000 genes at a time."
Frank Stegmeier joined the exodus of research execs out of Novartis early, recruited in late 2015 from his job as the global head of oncology target discovery to the CSO's spot at KSQ. And now he's had a chance to examine that whole galaxy of genes against 600 cancer and immune-based disease models in search of a few big drugs.
Where industry is challenged is working with drugs that are active without knowing if it's the best. "We have a long list of potential targets," says Meeker. "We can't pursue them all, but we can compare them."
If they are right and "CRISPRomics" works the way they believe it will, the company can move with greater confidence against a few select programs, looking for a more efficient model for development.
Stegmeier tells me it was a dream job, with a chance to work with some world-renowned scientific founders: David Sabatini of the Whitehead Institute and MIT, William Hahn of the Broad Institute and Dana-Farber Cancer Institute, Jonathan Weissman from UCSF, and Tim Wang of MIT.
It's the kind of platform model that lends itself to early partnering, fitting comfortable into Flagship's model for spawning complete companies run by impressive, high-profile teams in alliance with marquee scientists and abundant financing.
ARCH Venture Partners, another VC that loves to help kickstart ambitious efforts like this, and Alexandria Equities also jumped into the A round.
That team of 40 should double in the next year, says Meeker. And they'll have some expert guidance on the deal front.
George Golumbeski, deal-maker extraordinaire who's made quite a name for himself at Celgene, is lending a hand as a special adviser and board member.
---
The best place to read
Endpoints News

? In your inbox.

Comprehensive daily news report for those who discover, develop, and market drugs. Join 44,000+ biopharma pros who read Endpoints News by email every day.

Free Subscription
---
---
---