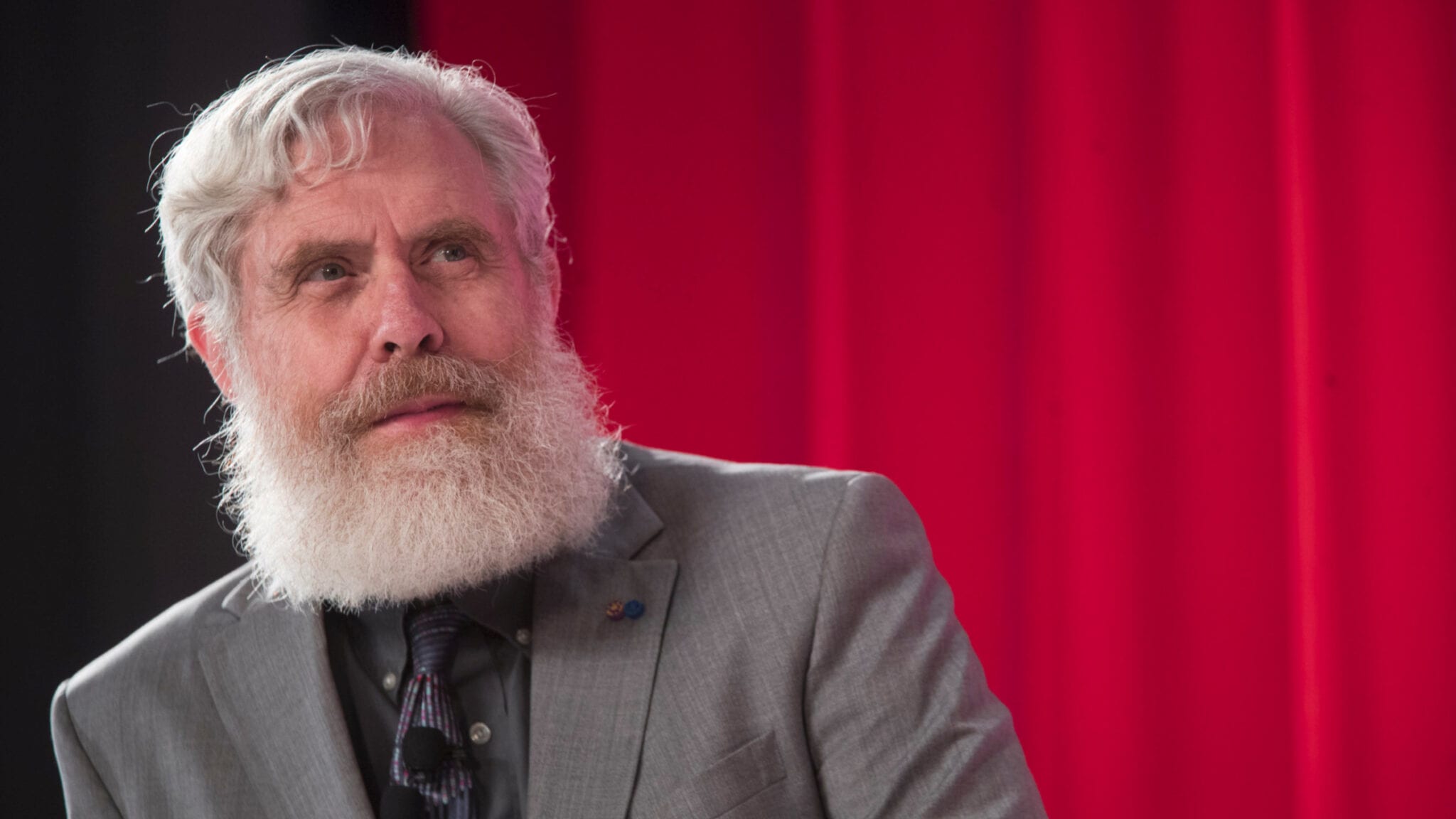 George Church (Mary Altaffer/AP Images)
George Church and an en­tre­pre­neur­ial post­doc join the hunt for AAV 2.0 with a new vec­tor-cloak­ing tech­nol­o­gy
About five years ago, George Church and his new post­doc, Ying Kai Chan, sat hunched over a lap­top in the ge­net­ics pi­o­neer's Har­vard of­fice and stared in be­wil­der­ment at an old pa­per.
The pa­per doc­u­ment­ed ear­ly tri­als for Gly­bera, the first and at the time on­ly gene ther­a­py ap­proved any­where on the plan­et. Less than three dozen pa­tients ever re­ceived it, but in the years be­fore Lux­tur­na and Zol­gens­ma, it gave re­searchers an ex­am­ple they could point to for gene ther­a­py ac­tu­al­ly work­ing.
Chan and Church, though, were shocked to see that re­searchers run­ning clin­i­cal tri­als had giv­en pa­tients a bat­tery of high dose im­muno­sup­pres­sive drugs of­ten re­served for or­gan trans­plants, names like my­cophe­no­lic acid and cy­closporine. And when they biop­sied pa­tients' mus­cles, they were filled with T cells, sug­gest­ing an im­mune re­sponse in ac­tion.
The re­sults were par­tic­u­lar­ly sur­pris­ing be­cause Gly­bera used the vi­ral vec­tor AAV, a de­liv­ery sys­tem that had led to a resur­gence in gene ther­a­py pre­cise­ly be­cause it was com­mon­ly be­lieved to evade the im­mune over­re­ac­tion that doomed the field in the 90s.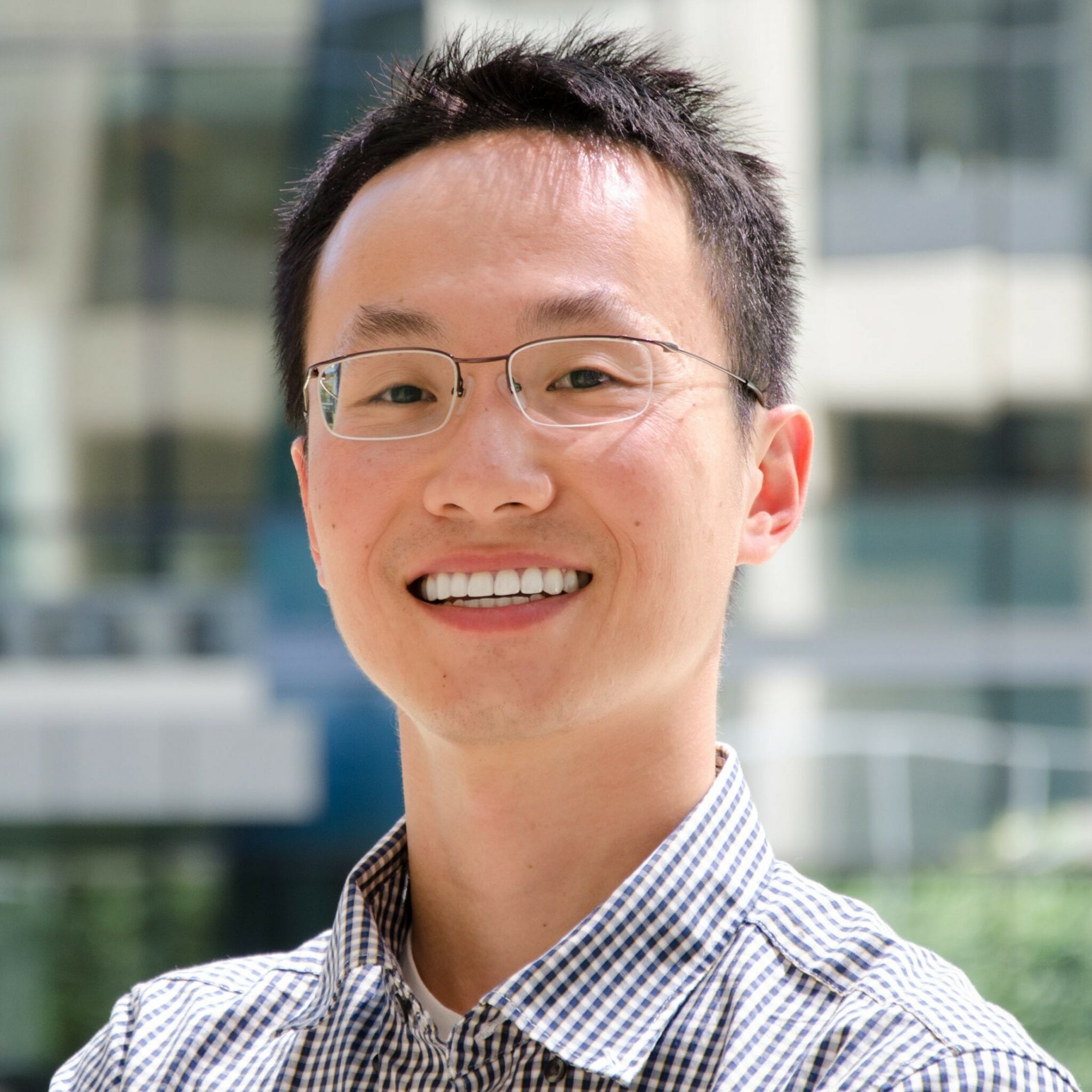 Ying Kai Chan
"There are so many peo­ple work­ing on gene ther­a­py now and even when you tell them, oh, 'Did you know cy­closporin was used? Did you know all these things were used?' Peo­ple are like, 'Huh, what?" Chan told End­points News. "Gly­bera was the poster child, but it seems peo­ple didn't ap­pre­ci­ate how much im­muno­sup­pres­sion was re­quired."
Chan trained as a vi­ral im­mu­nol­o­gist and he came in­to the Church lab with an in­tu­ition that vi­ral vec­tors, those hol­lowed out and souped up gene taxis, were still virus­es and still treat­ed by the body as such. Grad­u­al­ly, the field has come around to his view. Mul­ti­ple mon­key stud­ies showed that high dos­es of AAV could be tox­ic for cer­tain neu­rons, re­sults that com­pa­nies have re­luc­tant­ly ac­cept­ed. And last year, three deaths in a high-dose tri­al height­ened AAV safe­ty con­cerns, even if those have yet to be linked con­clu­sive­ly to an im­muno­log­ic re­ac­tion.
Mean­while, Chan has been work­ing on new meth­ods of cloak­ing AAV to make it safer and re­duce the need for im­muno­sup­pres­sants. This week, he, Church, and a larg­er team at the Wyss In­sti­tute pub­lished the work in Sci­ence Trans­la­tion­al Med­i­cine, show­ing how weav­ing spe­cif­ic strands of hu­man DNA in­to the vec­tor can neu­tral­ize one of the body's key de­fens­es against for­eign in­vaders.
"It was very much in­spired by na­ture," Chan said.
One of the first ways gene ther­a­py pi­o­neer Jim Wil­son showed the body could re­act to AAV was through a set of sen­tinels called toll-like re­cep­tors. These sen­tinels pro­vide one of the im­mune sys­tem's first lay­ers of de­fense, sound­ing an alarm if they de­tect any­thing that ap­pears for­eign. That means, though, that nor­mal cells need a way of telling the re­cep­tors they're safe — an en­cryp­tion key that on­ly hu­man cells know.
That en­cryp­tion key is en­cod­ed in a few strands of DNA on the ends of telom­eres, those pa­per­clip-shaped strands at the end of chro­mo­somes that are some­times im­pli­cat­ed in ag­ing. Chan in­cor­po­rat­ed those strands in­to the DNA of an AAV2 vec­tor, the serotype used in Lux­tur­na. When the vec­tor is in­ject­ed, the strands should bind to the toll-like re­cep­tors through­out the body and tell the re­cep­tors not to sound any alarm.
When the team in­ject­ed it in­to the mus­cles, liv­er and eye of pig and mouse mod­els, it trig­gered a marked­ly re­duced im­mune re­ac­tion than a tra­di­tion­al vec­tor, Chan re­port­ed in STM.
The re­sults add to a suite of new tech­nolo­gies emerg­ing out of labs across the coun­try to com­bat AAV im­muno­genic­i­ty. Wil­son's lab has of­fered a way of us­ing mi­croR­NAs — short strands that min­i­mize ex­pres­sion of a par­tic­u­lar­ly gene in a giv­en cell — to mit­i­gate the neur­al ef­fects. And Dyno Ther­a­peu­tics, a Church lab spin­out, us­es en­gi­neer­ing and ma­chine learn­ing to come up with whol­ly new vec­tors, with the hopes of find­ing some that can avoid the im­mune sys­tem.
Chan has now helped launch a new com­pa­ny, team­ing with ARCH and a cou­ple oth­er VCs to form Al­ly Ther­a­peu­tics, a still-in-stealth biotech that tries to min­i­mize the im­muno­genic­i­ty of vi­ral vec­tors.
Still, he ac­knowl­edges that he had hoped for more sweep­ing re­sults than he ul­ti­mate­ly had. Al­though his tech­nol­o­gy suc­cess­ful­ly tamped down the im­mune re­sponse in pigs and mice, the re­sults were less pro­found in mon­keys.
Chan's team in­ject­ed the vec­tor in­to non-hu­man pri­mates' eyes, a part of the body where much of the im­mune sys­tem can't en­ter and, con­se­quent­ly, toll-like re­cep­tors are acute­ly im­por­tant. They saw im­proved safe­ty when they ad­min­is­tered be­neath the reti­na, but in­ject­ing it di­rect­ly in­to the vit­re­al jel­ly at the cen­ter of the eye still trig­gered sig­nif­i­cant in­flam­ma­tion. In­trav­it­re­al in­jec­tion is im­por­tant for tack­ling sev­er­al con­di­tions and for more broad­ly mak­ing oc­u­lar gene ther­a­pies safer and eas­i­er to de­liv­er, as on­ly eye sur­geons can ad­min­is­ter sub-reti­nal­ly.
The new pa­per, though, is just ver­sion 1.0 of the ap­proach, Chan said, and they've come up with sig­nif­i­cant im­prove­ments since.
More broad­ly, the field has a long way to go. An­i­mal mod­els, for ex­am­ple, are still poor pre­dic­tors of the im­mune re­sponse in hu­mans, mak­ing trans­la­tion dif­fi­cult and putting big holes in safe­ty tests. A vec­tor that ap­pears im­mune-silent in mon­keys could still trig­ger re­ac­tions in hu­mans and vice ver­sa. Al­though their role in an­i­mals is well-doc­u­ment­ed, it's still not clear how great a role toll-like re­cep­tors play in the hu­man re­sponse to AAV.
Still, Chan says they ac­com­plished what they set out to do: They im­proved the vec­tor and, in the process, helped the field wake up to an is­sue that for years went over­looked.
"There are still chal­lenges," Chan said. "What we re­al­ly want­ed to ac­com­plish was to raise aware­ness, as well as come up with a promis­ing so­lu­tion. I would say we made progress on both fronts."