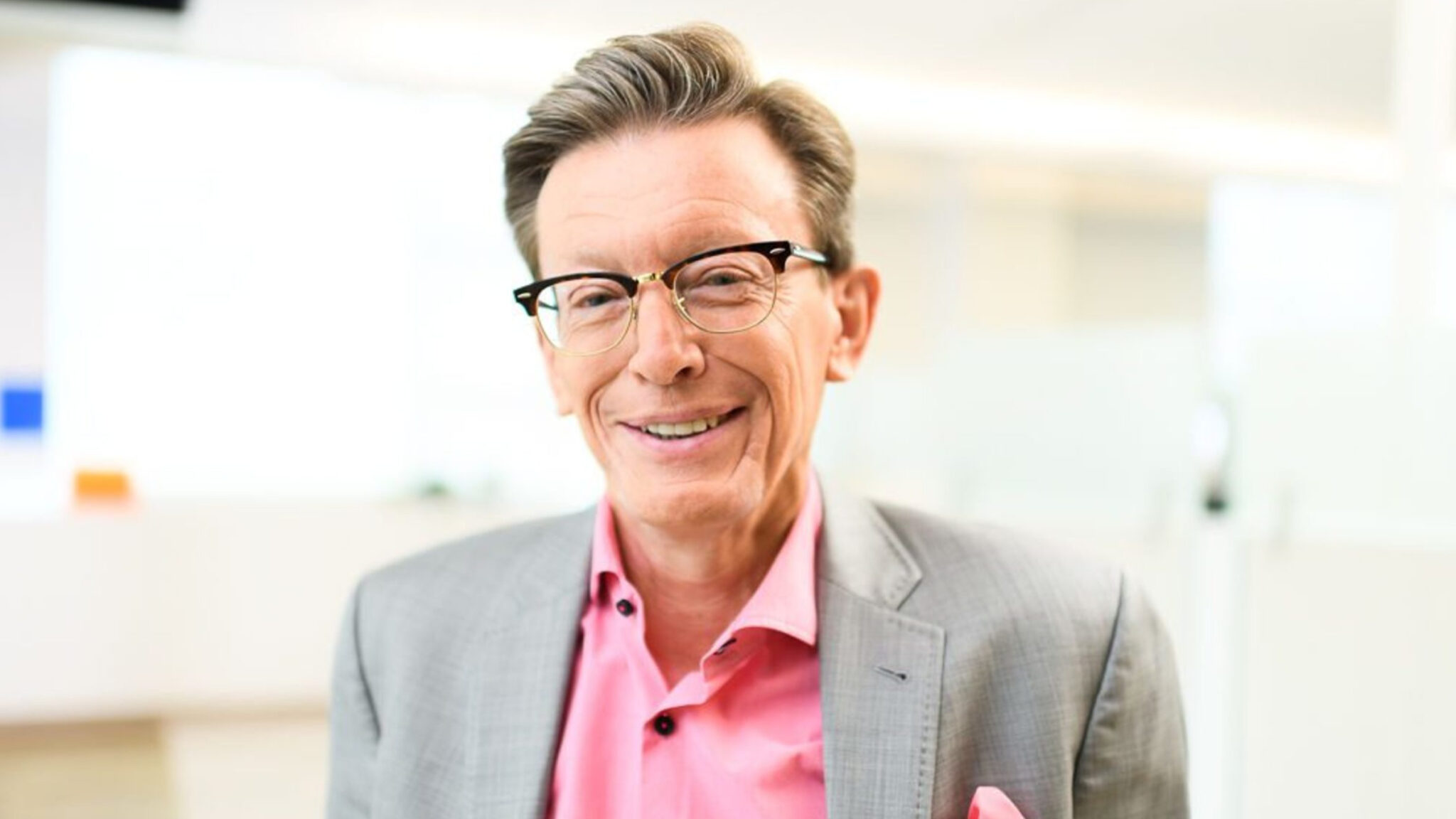 Dominic Borie, Kyverna Therapeutics CEO
Well-con­nect­ed, Gilead-backed biotech gets an­oth­er stack of cash to pur­sue CAR-Ts for au­toim­mune dis­ease
Al­most ex­act­ly two years af­ter its de­but at the 2020 JP Mor­gan con­fab — and on the heels of a new part­ner­ship with the gene edit­ing ex­perts at In­tel­lia — a Gilead-backed, au­toim­mune dis­ease-fo­cused start­up has re­turned to the well with a clear­er out­line of just what it plans to do with its CAR-T plat­form.
Kyver­na brought in $85 mil­lion in its over­sub­scribed Se­ries B, the com­pa­ny an­nounced Wednes­day. North­pond Ven­tures led the round, and West­lake Vil­lage BioPart­ners, Vi­da Ven­tures, Gilead and In­tel­lia all con­tributed as well.
The mon­ey will go to­ward ad­vanc­ing lead can­di­date KYV-101, an au­tol­o­gous an­ti-CD19 CAR-T ther­a­py tar­get­ing au­toim­mune dis­eases such as lu­pus nephri­tis, sys­temic scle­ro­sis and in­flam­ma­to­ry my­opathies. The ther­a­py is head­ed to clin­i­cal de­vel­op­ment, if all goes ac­cord­ing to plan, in the first half of this year.
Hav­ing li­censed the CD19 con­struct from the NIH, the biotech holds the rights to use it al­so in al­lo­gene­ic can­di­dates.
Kyn­er­va is de­vel­op­ing CAR-T cell ther­a­pies from both au­tol­o­gous and al­lo­gene­ic sources, as well as a syn­thet­ic ver­sion of Tregs. The com­pa­ny raised $25 mil­lion in a Se­ries A round back in 2020. Gilead was a key backer in that round, and inked a li­cense agree­ment to de­vel­op en­gi­neered T cell ther­a­pies based on its Treg plat­form and syn­Notch tech­nol­o­gy from Kite, the Gilead sub­sidiary. Un­der that deal, Kyver­na took on the re­search and clin­i­cal du­ties through proof-of-con­cept.
The funds from the Se­ries B will al­so help fu­el the de­vel­op­ment of KYV-201, for which In­tel­lia and Kyver­na have an ex­clu­sive part­ner­ship. One of the lead­ing gene edit­ing com­pa­nies, In­tel­lia made noise in Sep­tem­ber when the FDA ac­cept­ed its IND ap­pli­ca­tion for the ex­per­i­men­tal acute myeloid leukemia treat­ment NT­LA-5001. The deal, an­nounced just a few weeks ago, gives Kyver­na ex­clu­sive rights to In­tel­lia's al­lo­gene­ic cell en­gi­neer­ing plat­form to de­vel­op KYV-201. In ex­change, In­tel­lia gets an eq­ui­ty stake and cer­tain de­vel­op­men­tal and com­mer­cial mile­stones, as well as roy­al­ties on fu­ture sales.
In­tel­lia al­so has an op­tion to de­vel­op and com­mer­cial­ize KYV-201; in that case, it would fork over an opt-in fee and share half the de­vel­op­ment costs and fu­ture sales rev­enue.
"One thing that drew me to Kyver­na is the de­sire to be there from the very be­gin­ning, be in­volved in what can be a rev­o­lu­tion in the way we treat pa­tients with au­toim­mune dis­ease," CEO Do­minic Borie said in an in­ter­view with End­points News. "Cell ther­a­py is go­ing to be trans­for­ma­tion­al for our pa­tients. I think it's very ex­cit­ing to be lead­ing a com­pa­ny that is fo­cused 100% on that."
Just a few months ago, Kyver­na land­ed for­mer Genen­tech CEO Ian Clark as its new chair of the board of di­rec­tors, and Karen Walk­er as chief tech­nol­o­gy of­fi­cer. As it goes for­ward in hir­ing more em­ploy­ees to keep up with the growth tak­ing shape, Borie said that a team will be built out un­der Walk­er.
"She will be in­stru­men­tal in de­vel­op­ing our man­u­fac­tur­ing ca­pa­bil­i­ties," he said. "We'll build un­der her a very strong team that will com­ple­ment our R&D op­er­a­tions."
Borie said that in ad­di­tion to the part­ner­ships with Gilead and In­tel­lia, Kyver­na is work­ing to­ward adding even more "in both di­rec­tions," he said.
As part of the fi­nanc­ing, North­pond di­rec­tor Shaan Gand­hi and RTW's Chris Liu will join as Kyver­na's board mem­bers and ob­servers, re­spec­tive­ly.
"When it comes to treat­ing au­toim­mune dis­eases, the in­dus­try has reached a sci­en­tif­ic tip­ping point," Gand­hi said. "The cell ther­a­pies in Kyver­na's pipeline hold sig­nif­i­cant promise for mod­u­lat­ing the im­mune sys­tem in such a way as to achieve op­ti­mal and long-last­ing dis­ease con­trol."