Gilead cir­cles Feb­ru­ary 12 on its cal­en­dar as D-day for its HIV fran­chise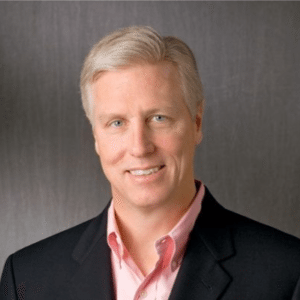 John Mil­li­gan, Gilead CEO
It won't be long now be­fore Gilead gets an of­fi­cial an­swer on its mar­ket­ing ap­pli­ca­tion for a new HIV triple with megablock­buster po­ten­tial.
The FDA has put this ap­pli­ca­tion on the pri­or­i­ty re­view track for its com­bi­na­tion of bicte­gravir with its back­bone HIV drugs emtric­itabine/teno­fovir alafe­namide (200/25mg) (FTC/TAF) — Gilead had filed this ap­pli­ca­tion with a pri­or­i­ty re­view vouch­er — af­ter the treat­ment post­ed im­pres­sive ef­fi­ca­cy re­sults.
The de­ci­sion date on this is now Feb­ru­ary 12. That's a cou­ple months be­hind Ge­of­frey Porges' ear­li­er ex­pec­ta­tions on the time­line.
Just days ago Gilead de­tailed the da­ta from two Phase III stud­ies demon­strat­ing a match with GSK's do­lute­gravir and oth­er an­ti­retro­vi­ral drugs in a full slate of late-stage stud­ies.
An­a­lysts have pegged peak sales in the bil­lions, im­pressed by the con­ve­nience of a triple with a high rate of keep­ing the lethal virus in check. the ther­a­py is cen­tral to Gilead's ef­forts to pro­tect its multi­bil­lion-dol­lar HIV fran­chise as hep C rev­enue fluc­tu­ates ahead of an ex­pect­ed spi­ral. Its chief ri­val is Glax­o­SmithK­line's Vi­iV, which has al­so been ef­fec­tive in field­ing new ther­a­pies that have cap­tured mar­ket share.
Gilead bought Sarep­ta's PRV ear­li­er this year for $125 mil­lion.
The EMA al­so has the triple un­der re­view.