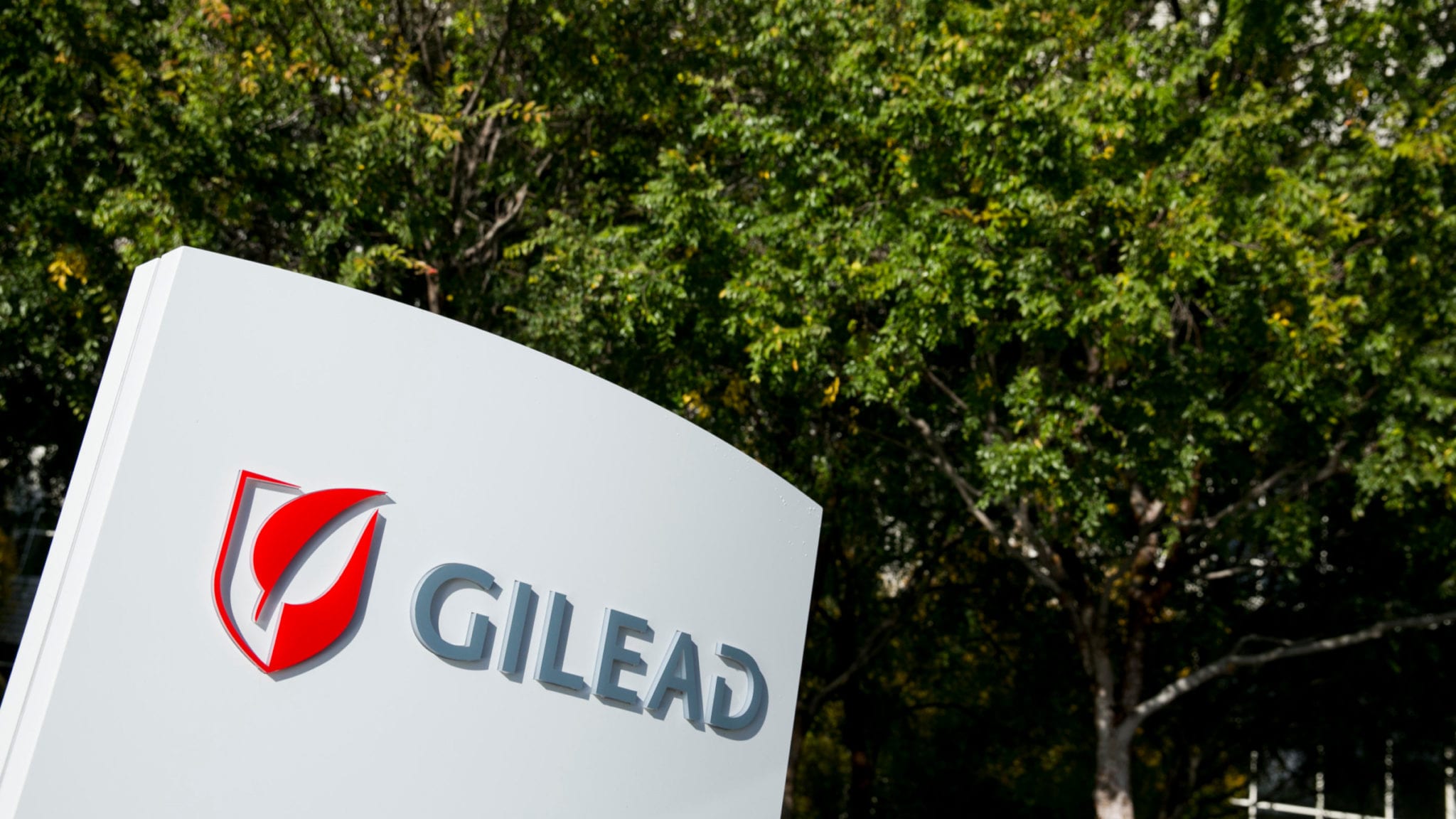 Gilead claims Tru­va­da patents in HHS' com­plaint are in­valid
Back in No­vem­ber, the De­part­ment of Health and Hu­man Ser­vices took the rare step of fil­ing a com­plaint against Gilead for in­fring­ing on gov­ern­ment-owned patents re­lat­ed to the HIV drug Tru­va­da (emtric­itabine/teno­fovir diso­prox­il fu­marate) for pre-ex­po­sure pro­phy­lax­is (PrEP).
But on Thurs­day, Gilead filed its own re­tort, mak­ing clear that it does not be­lieve it has in­fringed on the Cen­ters for Dis­ease Con­trol and Pre­ven­tion's (CDC) Tru­va­da patents be­cause they are in­valid.
The Cal­i­for­nia-based com­pa­ny de­nied that the four patents are valid and said they do not "re­flect any 'in­no­v­a­tive reg­i­mens' de­vel­oped by the CDC." The com­pa­ny al­so not­ed that HHS has can­celed sev­er­al of its claims af­ter be­ing faced with Gilead's in­va­lid­i­ty po­si­tions, which are pend­ing be­fore the Patent Tri­al and Ap­peal Board.
The de­fense echoes what Gilead CEO Daniel O'Day said be­fore the House Over­sight Com­mit­tee in May 2019, when he not­ed that the patents are in­valid "be­cause the use of Tru­va­da as pro­phy­lax­is was wide­ly known at the time the CDC sought these patents."
Gilead al­so de­nied that CDC re­searchers "suc­ceed­ed where oth­ers had not" and "con­ceived of and de­vel­oped" the use of emtric­itabine and "teno­fovir or a teno­fovir pro­drug" as PrEP. Oth­er de­nials fo­cus on CDC re­searchers us­ing "new" and "pre­cise" an­i­mal mod­el­ing meth­ods, al­though the com­pa­ny lat­er ad­mits that, "fol­low­ing the CDC macaque re­search, re­searchers changed the method­ol­o­gy of at least one hu­man PrEP tri­al" in Botswana.
The HHS com­plaint, by con­trast, ex­plained how Gilead had failed to ad­dress the fact that CDC "is wide­ly ac­knowl­edged as be­ing the first to demon­strate that FTC/teno­fovir pro­drug reg­i­mens are high­ly ef­fec­tive in pre­vent­ing HIV in­fec­tions and re­sult­ed in im­me­di­ate changes to large hu­man tri­als re­lat­ed to Tru­va­da for PrEP. These tri­als di­rect­ly led to FDA ap­proval of that reg­i­men."
On roy­al­ties, Gilead fur­ther de­nied that the CDC is en­ti­tled to a "rea­son­able roy­al­ty."
---
RAPS: First pub­lished in Reg­u­la­to­ry Fo­cus™ by the Reg­u­la­to­ry Af­fairs Pro­fes­sion­als So­ci­ety, the largest glob­al or­ga­ni­za­tion of and for those in­volved with the reg­u­la­tion of health­care prod­ucts. Click here for more in­for­ma­tion.