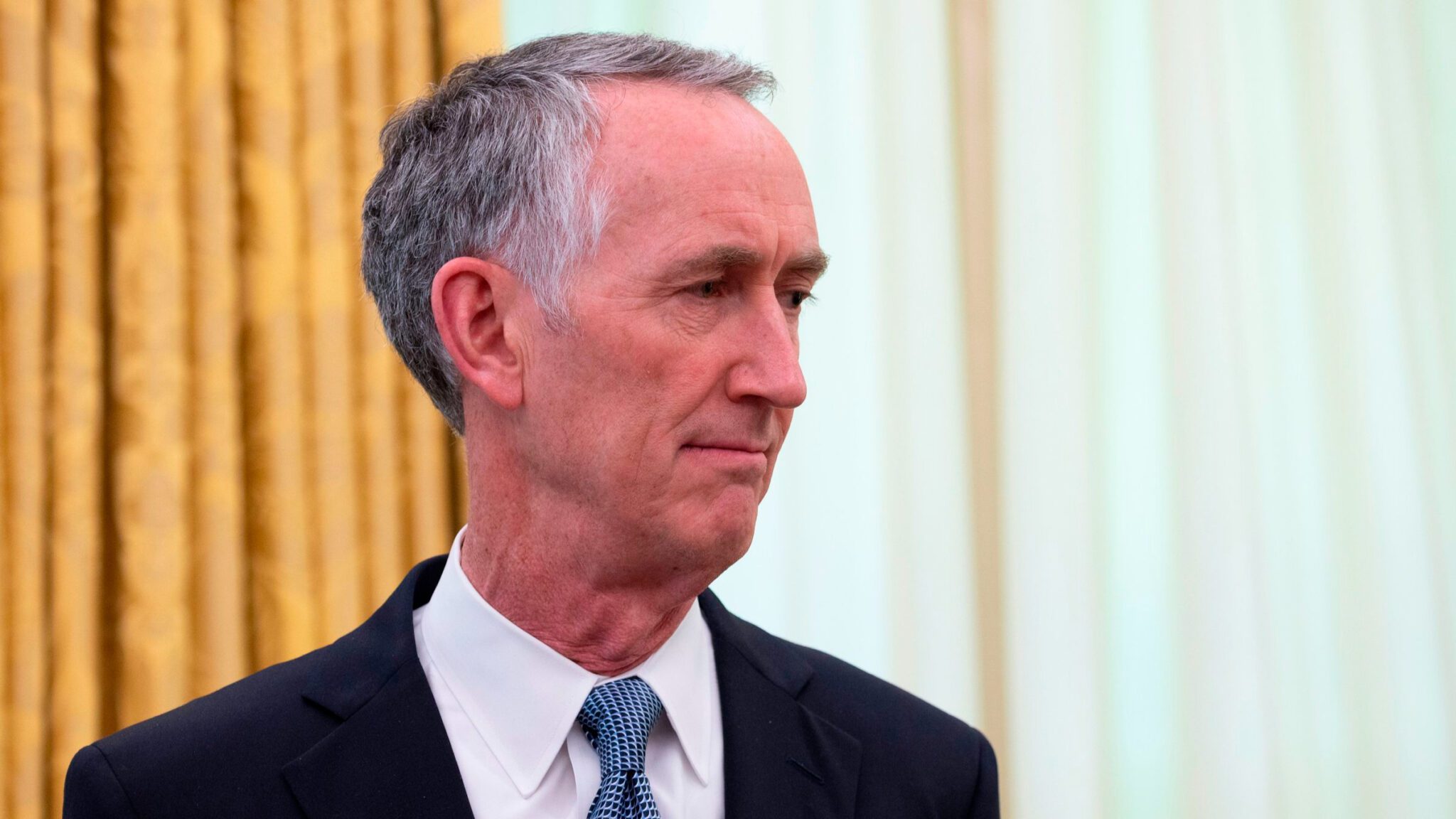 Dan O'Day, Gilead CEO (Jim Watson/AFP via Getty Images)
Gilead finds 'crit­i­cal holes' in the gov­ern­men­t's HIV patent case against it
Gilead's hop­ing for a swift end to its HIV patent bat­tle with HHS, fil­ing for a sum­ma­ry judg­ment on Thurs­day. If the mo­tion is grant­ed in Gilead's fa­vor, the case would be dis­missed with­out a tri­al.
The US filed suit against Gilead back in 2019, al­leg­ing that the sale of its HIV drugs Tru­va­da and De­scovy for pre-ex­po­sure pro­phy­lax­is (PrEP) in­fringes on gov­ern­ment-owned patents. While Tru­va­da and De­scovy were ini­tial­ly ap­proved for the treat­ment of HIV back in 2004 and 2016, re­spec­tive­ly, they lat­er picked up ap­provals in the pre­ven­ta­tive set­ting.
In grow­ing its PrEP fran­chise, HHS ar­gued in a com­plaint that Gilead "ig­nored CDC's clear con­tri­bu­tions and base­less­ly de­nied the va­lid­i­ty of CDC's patents."
"Gilead has re­peat­ed­ly re­fused to ob­tain a li­cense from CDC to use the patent­ed reg­i­mens. Mean­while, Gilead has prof­it­ed from re­search fund­ed by hun­dreds of mil­lions of tax­pay­er dol­lars," the com­plaint states.
CEO Dan O'Day has faced pres­sure from ac­tivists and law­mak­ers over the patents and high cost of the HIV drugs, with De­scovy rak­ing in $444 mil­lion in the US last quar­ter alone.
Months af­ter HHS filed its com­plaint, Gilead snapped back with its own ar­gu­ment that the CDC's patents are in­valid. In a House Over­sight Com­mit­tee hear­ing in May 2019, O'Day said the patent claims are void "be­cause the use of Tru­va­da as pro­phy­lax­is was wide­ly known at the time the CDC sought these patents."
In its lat­est re­quest for a sum­ma­ry judg­ment, Gilead said there are "crit­i­cal holes in the gov­ern­ment's ev­i­dence," and ar­gued that the gov­ern­ment lacks au­thor­i­ty to sue.
"This is an ex­tra­or­di­nary and un­prece­dent­ed law­suit. The U.S. gov­ern­ment has sued a pri­vate U.S. com­pa­ny for al­leged­ly in­fring­ing a patent that the gov­ern­ment is­sued to it­self. No court has ever rat­i­fied such an ac­tion," the mo­tion states.
The de­fense added that the gov­ern­ment has iden­ti­fied "no ev­i­dence that even one in­di­vid­ual has used De­scovy for PrEP in an in­fring­ing man­ner."