Gilead of­fers a glimpse at hard da­ta to back up its $600M in­vest­ment in Nim­bus' NASH drug
Gilead $GILD paid $600 mil­lion in fast cash to Nim­bus to ac­quire rights to its ear­ly-stage NASH drug. And to­day it of­fered an­oth­er rea­son why, while al­so demon­strat­ing just how speedy this big biotech's R&D squad can be when they feel like they're on to some­thing big.
Their drug, GS-0976, an in­hibitor of Acetyl-CoA car­boxy­lase, slashed lev­els of liv­er fat — the key cul­prit in NASH — by a me­di­an 43% in 10 pa­tients in an open-la­bel proof-of-con­cept study cov­er­ing 12 weeks of ther­a­py. There was a me­di­an de­crease of 29 per­cent in he­pat­ic DNL.
A bio­mark­er of the dis­ease — liv­er stiff­ness — dropped from 3.4 to 3.1 kPa at week 12, and in­ves­ti­ga­tors added some mouse da­ta to help back up their case for this drug, which is al­ready in a Phase II with 125 pa­tients.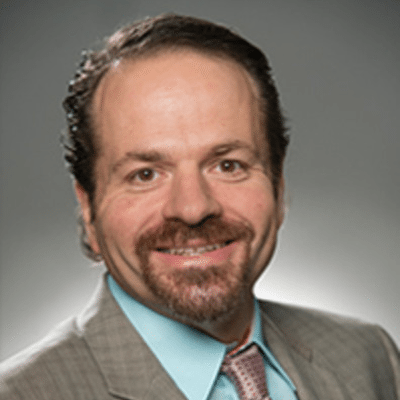 Er­ic J. Lawitz
Er­ic J. Lawitz, lead study au­thor, con­clud­ed:
We know that el­e­vat­ed DNL is a ma­jor con­trib­u­tor to the patho­gen­e­sis of NASH and these da­ta sug­gest that de­creas­ing DNL through in­hi­bi­tion of ACC can lead to sig­nif­i­cant re­duc­tions in both liv­er fat con­tent and stiff­ness, with ear­ly de­creas­es in mark­ers of liv­er fi­bro­sis.
That's all mu­sic to the ears of the team at Nim­bus, which has an­oth­er $600 mil­lion in mile­stones rid­ing on this pact. It al­so helps Gilead, which has been cas­ti­gat­ed by a group of an­a­lysts for re­fus­ing so far to put its con­sid­er­able cash cache to work ac­quir­ing a biotech or two that can sig­nif­i­cant­ly add to its late-stage pipeline.
NASH has be­come a big fo­cus at Gilead, which is see­ing its hep C for­tunes wane as the first big wave of pa­tients have been cured, in large part by its land­mark drugs for the field.