Gilead rac­ing to FDA with a new HIV cock­tail boast­ing megablock­buster po­ten­tial
Gilead's R&D team brought home a clean sweep for its four Phase III stud­ies adding the ex­per­i­men­tal drug bicte­gravir to its back­bone HIV ther­a­py.
Their cock­tail ther­a­py adding bicte­gravir to its main­stays emtric­itabine/teno­fovir alafe­namide (200/25mg) (FTC/TAF) proved non-in­fe­ri­or to do­lute­gravir and oth­er an­ti­retro­vi­ral ther­a­pies in the 4 late-stage stud­ies, set­ting up a new drug ap­pli­ca­tion in a mat­ter of weeks as Gilead races to a near-term mar­ket­ing OK.
That's a clear win for Gilead, ac­cord­ing to some of the an­a­lysts who have been watch­ing this late-stage pro­gram ad­vance at a rapid pace. Gilead is a dom­i­nant play­er in HIV, and bicte­gravir is seen as a key piece in its megablock­buster mar­ket puz­zle for main­tain­ing its edge against a vi­brant Vi­iV, ma­jor­i­ty-owned by GSK.
Some GSK in­vestors, though, had been jit­tery that Gilead's late-stage da­ta would re­flect su­pe­ri­or re­sults over do­lute­gravir (Tivicay). So when the da­ta came in as non-in­fe­ri­or, GSK back­ers let out a sigh of re­lief and drove up the phar­ma gi­ant's shares 2.25% Tues­day morn­ing.
Gilead's stock $GILD bare­ly edged up on the news, which met min­i­mum ex­pec­ta­tions.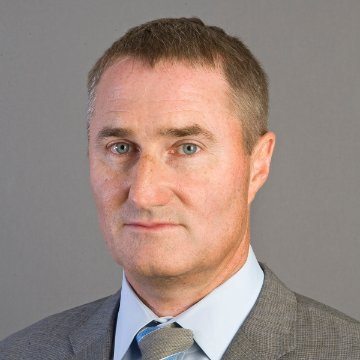 Ge­of­frey Porges
Leerink's bull­ish Ge­of­frey Porges ex­pects the big biotech, in bad need of some pos­i­tive R&D de­vel­op­ments af­ter a string of set­backs last year, will use a pri­or­i­ty re­view vouch­er to hus­tle this drug to a quick de­ci­sion at the FDA, which he now ex­pects to ar­rive be­fore the end of 2017.
Our fore­cast for bicte­gravir starts lat­er than this im­plied time­line (Q3 2018) but ramps to more than $10bn in glob­al sales based on the prod­uct's con­ve­nience, safe­ty and tol­er­a­bil­i­ty and ef­fi­ca­cy. This dis­clo­sure ap­pears to be con­sis­tent with that po­ten­tial, and with the $12-13/share in val­ue con­tributed by bicte­gravir in our cur­rent com­pa­ny mod­el and val­u­a­tion.
Added Bar­clay's Ge­off Meacham:
Bicte­gravir to­geth­er with TAF (a nu­cleotide re­verse tran­scrip­tase in­hibitor) are key dri­vers of Gilead's strat­e­gy to pro­tect its HIV fran­chise against the head­winds of the up­com­ing TDF patent ex­piry and com­pe­ti­tion from do­lute­gravir, Vi­iV's new in­te­grase in­hibitor.

Nor­bert Bischof­berg­er
"This in­ves­ti­ga­tion­al sin­gle tablet reg­i­men brings to­geth­er the po­ten­cy of an in­te­grase in­hibitor, bicte­gravir, with the demon­strat­ed ef­fi­ca­cy and safe­ty pro­file of the FTC/TAF back­bone," said Nor­bert Bischof­berg­er, ex­ec­u­tive vice pres­i­dent, re­search and de­vel­op­ment and chief sci­en­tif­ic of­fi­cer, Gilead Sci­ences. "Based on the re­sults from these Phase 3 stud­ies, the com­bi­na­tion of bicte­gravir and FTC/TAF could rep­re­sent an im­por­tant ad­vance in triple-ther­a­py treat­ment for a broad range of HIV pa­tients, and we look for­ward to sub­mit­ting reg­u­la­to­ry ap­pli­ca­tions in the U.S. and EU this year."