Gilead R&D chief Nor­bert Bischof­berg­er is leav­ing in sur­prise ex­it, CEO re­vamps top sci­ence jobs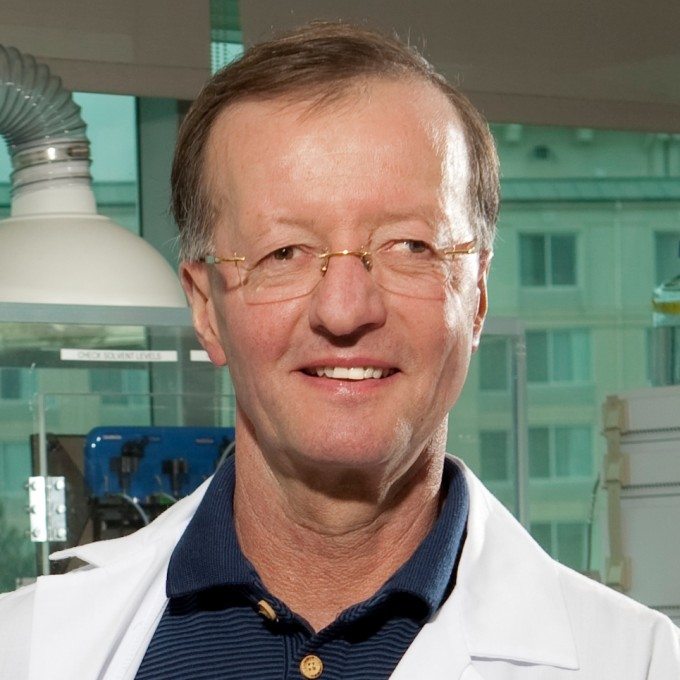 Nor­bert Bischof­berg­er
Af­ter a stretch of close to 30 years at Gilead $GILD, long­time R&D chief Nor­bert Bischof­berg­er is leav­ing the com­pa­ny. He'll be step­ping out at the end of April, the lat­est in a whirl­wind se­ries of changes among the top sci­en­tists in bio­phar­ma.

John McHutchi­son
Tak­ing his place will be John McHutchi­son, the cur­rent EVP of clin­i­cal re­search at Gilead. And An­drew Cheng is step­ping up as chief med­ical of­fi­cer. Both will re­port di­rect­ly to CEO John Mil­li­gan.
The change up comes af­ter a stretch of tu­mul­tuous in­no­va­tion at Gilead. The com­pa­ny — which eas­i­ly had one of the most ag­gres­sive re­search groups in the in­dus­try — cre­at­ed a pain­less cure for he­pati­tis C, roil­ing that now shrink­ing mar­ket. It al­so set the pace for HIV R&D, where it's been bat­tling it out with an ag­gres­sive Vi­iV un­der the guid­ance of Glax­o­SmithK­line.

An­drew Cheng
More re­cent­ly, the biotech has lurched in­to a head-to-head race with No­var­tis on CAR-T af­ter buy­ing Kite and be­gin­ning to ag­gres­sive­ly snap up next-gen cell ther­a­py tech.
There have been sev­er­al high-lev­el re­search jobs open up in bio­phar­ma in re­cent months. Jan Lund­berg is leav­ing Eli Lil­ly soon. New GSK CEO Em­ma Walm­s­ley made waves with her re­cent de­ci­sion to re­cruit Hal Bar­ron as head of R&D. And just days ago Roche an­nounced that pRED chief John Reed is al­so leav­ing his po­si­tion, with plans to re­turn to his home base in the U.S.
Bischof­berg­er helped ush­er out 25 com­pounds at Gilead, and what­ev­er he de­cides to do next he'll have no trou­ble mov­ing along in this boom­ing biotech in­dus­try.
"There are few peo­ple across the en­tire bio­phar­ma­ceu­ti­cal in­dus­try who have had the kind of im­pact Nor­bert has had on trans­form­ing the treat­ment of se­ri­ous dis­eases, or who have demon­strat­ed his depth of un­der­stand­ing of and car­ing for the needs of peo­ple liv­ing with those dis­eases," said Mil­li­gan. "I have worked along­side Nor­bert for near­ly three decades, and I know I speak for the en­tire Gilead or­ga­ni­za­tion in ex­press­ing my pro­found thanks to him for what he has done to build this com­pa­ny and to change the lives of so many in­di­vid­u­als around the world. We wish him all the best in the next phase of his pro­fes­sion­al ca­reer."