Gilead's Covid-19 treat­ment Vek­lury props up first quar­ter gains amid $2.7B Trodelvy write­down
Gilead got a sales boost from its Covid-19 treat­ment for the first quar­ter — to the tune of $1.5 bil­lion. The like­ly tem­po­rary bump came just in time though as Gilead re­assessed its can­cer drug Trodelvy's val­ue and took a $2.7 bil­lion R&D im­pair­ment charge.
The an­tic­i­pat­ed reck­on­ing for Trodelvy came af­ter a Phase III read­out last month that met its pri­ma­ry end­point, but left an­a­lysts ques­tion­ing the lack of de­tails. Gilead ac­quired the drug through its $21 bil­lion deal for Im­munomedics in 2020 with the hopes of shak­ing up the stan­dard of care for triple-neg­a­tive breast can­cer.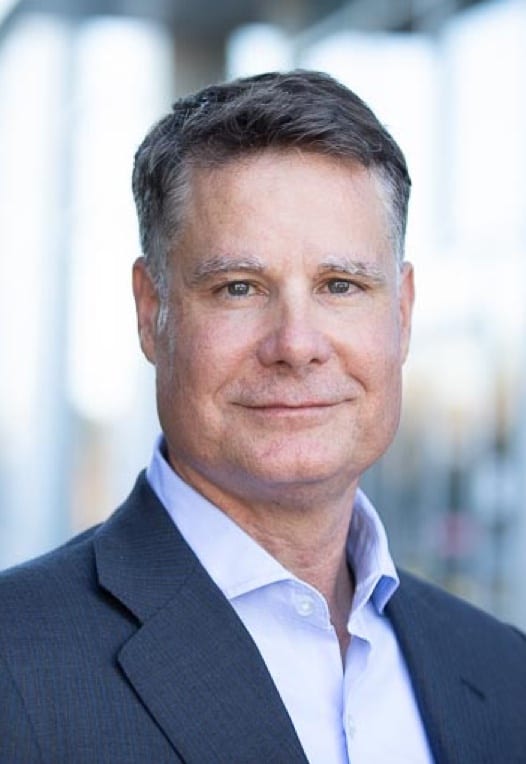 An­drew Dick­in­son
"While no fi­nal de­ci­sions have been made pend­ing dis­cus­sions with reg­u­la­to­ry au­thor­i­ties, as a re­sult of the (March read­out) da­ta, we have tak­en a $2.7 bil­lion im­pair­ment to re­flect the like­li­hood of a de­layed launch of Trodelvy for third line plus HR+/HER2- breast can­cer in the Unit­ed States and Eu­rope, and the pos­si­bil­i­ty of a re­duced mar­ket share in late­line pa­tients giv­en the emerg­ing com­pet­i­tive land­scape," Gilead's chief fi­nan­cial of­fi­cer An­drew Dick­in­son ex­plained.
He cush­ioned the blow with the caveat that the ini­tial val­ue of the Trodelvy was cal­cu­lat­ed on a po­ten­tial four in­di­ca­tions, even though Gilead "knew" there were more po­ten­tial in­di­ca­tions. As he point­ed out, Gilead is con­tin­u­ing to ex­plore op­por­tu­ni­ties in prostate, en­dome­tri­al and sol­id tu­mor can­cers as well as with com­bi­na­tions, for a to­tal of 13 Trodelvy pro­grams set to launch through 2023. Trodelvy notched $146 mil­lion in Q1 sales for its cur­rent breast can­cer and blad­der can­cer in­di­ca­tions.
"We re­main con­fi­dent Trodelvy will de­liv­er an at­trac­tive re­turn for share­hold­ers over time," Dick­in­son said.
Mean­while, Gilead did post a strong first quar­ter in Vek­lury sales. How­ev­er, the $1.5 bil­lion pop was tinged with un­cer­tain­ty as well amid the dropoff in the num­ber of peo­ple hos­pi­tal­ized with Covid — which as Dick­in­son not­ed is for­tu­nate. It al­so puts Gilead in a wait-and-see mode for fu­ture sales. Gilead plans to mon­i­tor de­mand through the sec­ond quar­ter and eval­u­ate Vek­lury full-year guid­ance then, the CFO said.
Vek­lury had picked up a new FDA ap­proval on Mon­day for pe­di­atric use in ba­bies at least 28 days old and weigh­ing at least 7 pounds. Chief com­mer­cial of­fi­cer Jo­han­na Merci­er said that nod high­light­ed Gilead's com­mit­ment to ex­tend the reach of the treat­ment wher­ev­er it can, al­though she al­so not­ed the phar­ma does not ex­pect an­oth­er Covid surge in the US this year.
The Vek­lury sales heaped on top of in­creased HIV med Bik­tarvy sales of $2.2 bil­lion for the first quar­ter, an jump of 18% year over year.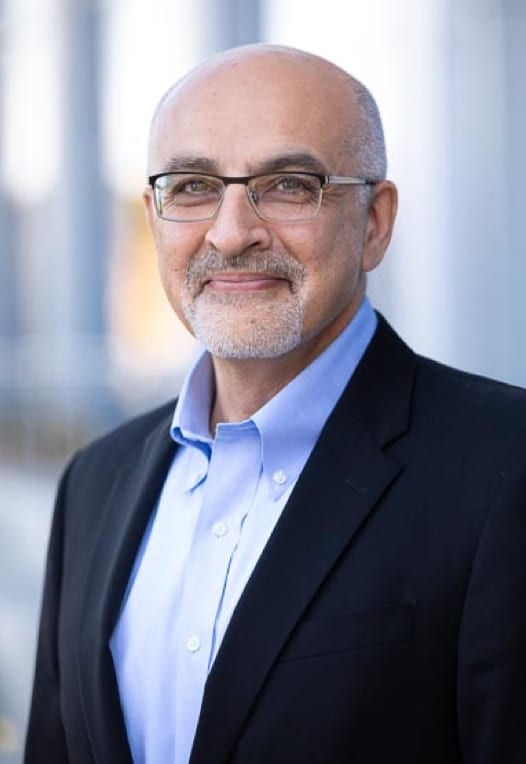 Mer­dad Parsey
In the HIV pipeline, Gilead chief med­ical of­fi­cer Mer­dad Parsey ad­dressed its re­cent re­jec­tion let­ter for po­ten­tial first-in-class lenaca­pavir, point­ing out as pre­vi­ous­ly re­port­ed that the prob­lem re­gard­ed the pro­posed con­tain­er vials, not the drug it­self. Gilead is talk­ing to the FDA about an al­ter­na­tive vial and will re­sub­mit its NDA, which had been grant­ed pri­or­i­ty re­view, as soon as it re­solves the is­sue, he said.
In oth­er Covid treat­ment news, Gilead is con­tin­u­ing its Phase I in­ves­ti­ga­tion for its oral Covid-19 an­tivi­ral GS-5245, CEO Daniel O'Day said, with re­sults po­ten­tial­ly lead­ing to a reg­is­tra­tional tri­al. When pressed by an an­a­lyst about why Gilead isn't mov­ing faster on the treat­ment, com­par­ing it to Pfiz­er's Paxlovid and Mer­ck's mol­nupi­ravir, O'Day coun­tered that it is "ab­solute­ly mov­ing with tremen­dous fo­cus and speed," and lean­ing on its ex­pe­ri­ence with the tri­als and FDA reg­u­la­to­ry moves for Vek­lury, then known as remi­di­sivir be­fore its ap­proval.