Glax­o­SmithK­line scores a win in Zofran case af­ter FDA re­peat­ed­ly said preg­nan­cy risk da­ta did not re­quire la­bel changes
GSK did suf­fi­cient­ly warn the FDA re­gard­ing birth de­fects tied to its nau­sea drug Zofran (on­dansetron), and be­cause the FDA de­cid­ed not to up­date the drug's la­bel, GSK won a pos­i­tive de­ci­sion in a close­ly-watched case from the US Dis­trict Court of Mass­a­chu­setts on Tues­day.
The de­ci­sion makes clear that GSK and No­var­tis (the cur­rent own­er of Zofran as of 2015) in­formed the FDA of the avail­able da­ta on the safe­ty of Zofran, but from about 2010 un­til ear­li­er this year, the FDA re­ject­ed any la­bel changes that would've warned that us­ing the drug dur­ing preg­nan­cy could cause harm to the fe­tus. The CDC cur­rent­ly runs a web­site not­ing that, "Tak­ing On­dansetron Dur­ing Preg­nan­cy Does Not Ap­pear to In­crease Risk For Birth De­fects."
The more than 400 law­suits filed in the mul­ti-dis­trict case against GSK claimed that the com­pa­ny with­held cru­cial da­ta that would've pushed the FDA to al­low the la­bel up­dates on Zofran.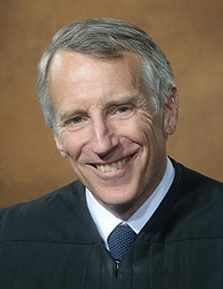 F. Den­nis Say­lor
But Judge F. Den­nis Say­lor made clear in his de­ci­sion, "In short, even as­sum­ing that GSK did, in fact, fail to make com­plete dis­clo­sures to the FDA in 1991 [when Zofran's ini­tial ap­proval oc­curred], and at var­i­ous lat­er points, there is no ques­tion that the FDA is now ful­ly in­formed of all rel­e­vant in­for­ma­tion con­cern­ing the safe­ty of the drug. And the FDA has made the de­ter­mi­na­tion that a la­bel change is not war­rant­ed."
"Thus, the FDA, act­ing pur­suant to the du­ty im­posed on it by fed­er­al law, has re­ject­ed the preg­nan­cy warn­ing la­bel that plain­tiffs in­sist was re­quired by state law at the time of the al­leged in­juries. Ac­cord­ing­ly, and for the fol­low­ing rea­sons, plain­tiffs' state-law claims of fail­ure to warn are pre­empt­ed by fed­er­al law," he wrote.
GSK said in an emailed state­ment that it is pleased with the judge's rul­ing in the com­pa­ny's fa­vor, not­ing the court found that the FDA was ful­ly in­formed about the safe­ty pro­file of Zofran when it de­clined to add warn­ings to its la­bel.
The de­ci­sion may of­fer fur­ther clar­i­ty on whether the FDA's la­bel­ing de­ci­sions pre­empt state law, which has been a bat­tle for the bio­phar­ma in­dus­try for years.