Glax­o­SmithK­line sets its sights on a quick leap in­to the big PD-1/L1 game — will any­one no­tice?
Some­what lost in the news last fall that Glax­o­SmithK­line was buy­ing Tesaro and leap­ing in­to the com­mer­cial end of the chal­leng­ing PARP mar­ket was a PD-1 check­point in­hibitor called TSR-042 that was be­ing point­ed to a quick fil­ing for en­dome­tri­al can­cer. On Tues­day, the GSK sub­sidiary spot­light­ed a promis­ing set of Phase I/II da­ta from their GAR­NET study, and the fil­ing is on track for lat­er this year as the phar­ma gi­ant looks to make its own en­try in­to an in­creas­ing­ly crowd­ed field.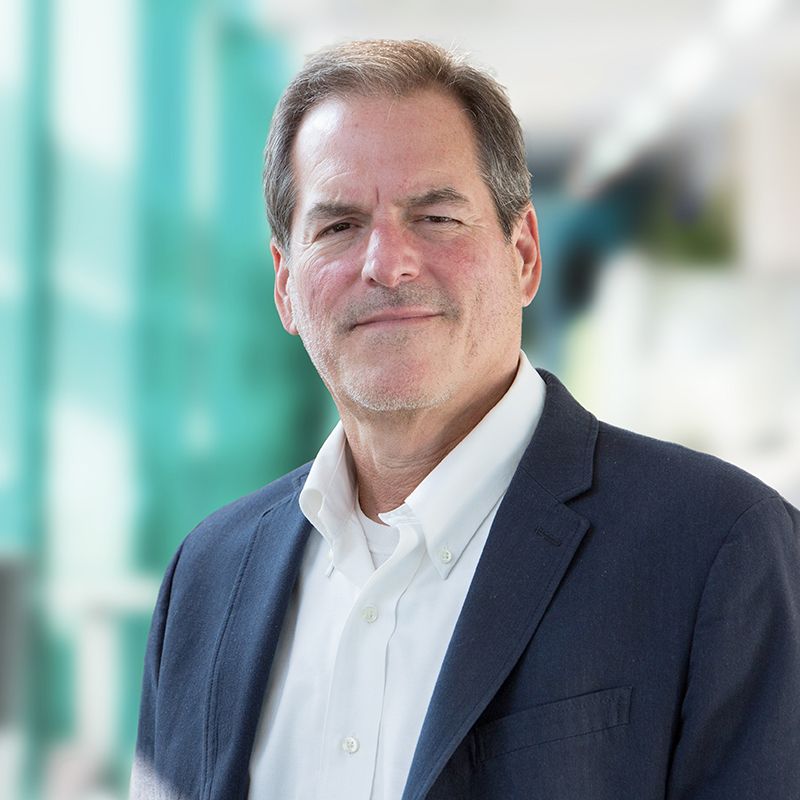 Hal Bar­ron
The snap­shot for the new­ly dubbed dostar­limab: Over­all re­sponse rates in the full pop­u­la­tion of 125 women with a com­mon form of gy­ne­co­log­i­cal can­cer — then bro­ken in­to mi­crosatel­lite in­sta­bil­i­ty-high (MSI-H) and mi­crosatel­lite sta­ble (MSS) pa­tients — were 30%, 49%, and 20%, re­spec­tive­ly. "Dis­ease con­trol rate in the full pop­u­la­tion, MSI-H pop­u­la­tion, and MSS pop­u­la­tion was 53%, 63% and 47%, re­spec­tive­ly."
It's a small, ear­ly study, but the ma­jors in the field have been giv­en the green light for less.
In on­col­o­gy, any op­por­tu­ni­ty to use a new drug to help pa­tients is gen­er­al­ly avid­ly wel­comed. And GSK's re­lease notes that there's on­ly one ap­proved drug for the same set­ting in en­dome­tri­al can­cer, giv­ing them at least a leg up as ri­vals like Mer­ck fol­low up with their own check­point com­bo ap­proach­es.
It's easy, though, to over­look an­oth­er quick en­try on the PD-1/L1 front. There are six ap­proved in the US, two that reg­is­ter mega block­buster sta­tus, a new ar­rival from Re­gen­eron sup­port­ed by a re­search chief known to bring a lit­tle fire and brim­stone to his lead­ing drug can­di­dates, and sev­er­al al­so rans, with Baven­cio from Pfiz­er/Mer­ck KGaA — which is rais­ing eye­brows af­ter a long string of clin­i­cal duds. And then there are the mul­ti­tude of new drugs com­ing up from be­hind, and from mul­ti­ple con­ti­nents.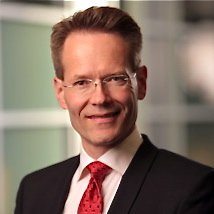 Ax­el Hoos
GSK's chal­lenge will be to grab at­ten­tion as a play­er, with Hal Bar­ron lead­ing the charge and Ax­el Hoos play­ing the lead role in can­cer. The phar­ma gi­ant is promis­ing to trans­form it­self in­to a heavy­weight in on­col­o­gy, af­ter es­sen­tial­ly miss­ing out on the can­cer rev­o­lu­tion that has shak­en the in­dus­try for the past 5 years. And a PD-1 back­bone drug can play a big part.
What's in­ter­est­ing, though, is how lit­tle at­ten­tion they're get­ting for their work. As­traZeneca and Mer­ck rule the PARP roost with Lyn­parza, grow­ing stronger at seem­ing­ly every turn. And Mer­ck's Keytru­da is clear­ly the dom­i­nant drug in the PD-1/L1 crowd.
Play­ing in the back of this busy field won't be easy. But no one is count­ing Bar­ron out.