Glax­o­SmithK­line's vac­cines group aims for a first as it kicks off PhI­II RSV stud­ies
One of Glax­o­SmithK­line's big projects at its glob­al vac­cine R&D cen­ter in Rockville, MD is set to en­ter Phase III af­ter pass­ing ear­ly-stage tests with fly­ing col­ors.
Eye­ing the wide-open res­pi­ra­to­ry syn­cy­tial virus (RSV) space, GSK is push­ing two dif­fer­ent vac­cine can­di­dates: GSK3888550A is de­signed to con­fer pro­tec­tion to in­fants via ma­ter­nal im­mu­niza­tion, while GSK3844766A is meant for the el­der­ly.
The phar­ma gi­ant pre­sent­ed Phase I/II da­ta for both at ID Week. Three dif­fer­ent dos­es of the ma­ter­nal can­di­date were test­ed among 502 healthy non-preg­nant women and in­ves­ti­ga­tors re­port­ed "high lev­els" of pro­tec­tive neu­tral­iz­ing an­ti­bod­ies. For the old­er adults can­di­date, the 60-to-80-year-old vac­ci­nat­ed group had "a close to 10 times in­crease of pro­tec­tive an­ti­bod­ies" com­pared to place­bo, cou­pled with CD4+ T cells boost­ed to sim­i­lar lev­els ob­served in younger adults who were giv­en the vac­cine in the lead-in phase.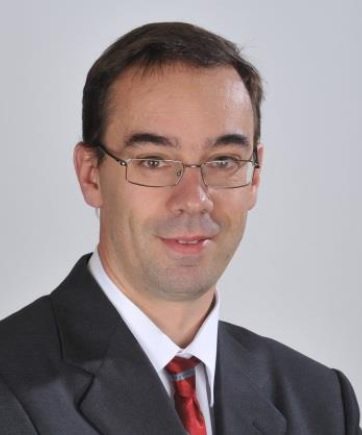 Em­manuel Hanon
"We are de­light­ed to see these pos­i­tive re­sults con­firm­ing our ap­proach to de­vel­op ded­i­cat­ed vac­cines build­ing on the strate­gic use of our plat­form tech­nolo­gies for the pop­u­la­tions most at risk from RSV in­fec­tions – young in­fants and old­er adults," Em­manuel Hanon, SVP and head of vac­cines R&D, said in a state­ment.
A lead­ing cause of res­pi­ra­to­ry in­fec­tions and pneu­mo­nia for chil­dren and the el­der­ly, RSV has been an elu­sive tar­get for vac­cine de­vel­op­ers.
Be­fore No­vavax be­came a fa­vorite to de­liv­er a shot for Covid-19, RSV was a key fo­cus in the pipeline. De­spite mul­ti­ple Phase III flops, the biotech in­sist­ed that they had a come­back plan for the Gates Foun­da­tion-backed pro­gram by high­light­ing pre­ven­tion of se­ri­ous con­se­quences. And a host of biotechs, in­clud­ing Meis­sa and Coda­genix, have bagged con­sid­er­able ven­ture cash to ex­plore new ways of as­sem­bling a vac­cine.
GSK's ap­proach in­volves ad­min­is­ter­ing a re­com­bi­nant sub­unit pre-fu­sion RSV anti­gen to preg­nant women and com­bin­ing it with its ad­ju­vant sys­tem, AS01, to boost the im­mune re­sponse among old­er adults. AS01 is al­so used in GSK's new shin­gles vac­cine, Shin­grix.
Phase III stud­ies for both can­di­dates are on track to start in the com­ing months, ac­cord­ing to the com­pa­ny. A third pe­di­atric pro­gram, which tar­gets both in­fants, is in Phase I/II for RSV-seroneg­a­tive pop­u­la­tions and Phase II for a RSV-seropos­i­tive group.