Go­ing all in: Bio­gen com­mits an ex­tra $500M to Alzheimer's block­buster hope­ful ad­u­canum­ab
Bio­gen CEO Michel Vounatsos is go­ing all in on his late-stage Alzheimer's drug ad­u­canum­ab.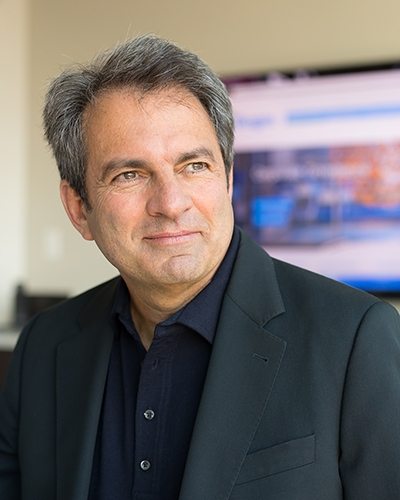 Michel Vounatsos, Bio­gen
The big biotech said to­day that it paid Neurim­mune, which out-li­censed the drug to Bio­gen, $150 mil­lion to cut its ne­go­ti­at­ed roy­al­ty rate for post-ap­proval sales by 15%. And it's pre­pared to pay an­oth­er $50 mil­lion for an­oth­er 5% rate re­duc­tion.
The $200 mil­lion deal comes on top of yes­ter­day's an­nounced plan to re­struc­ture Bio­gen's part­ner­ship with Ei­sai on ad­u­canum­ab, which one promi­nent an­a­lyst ex­pects will cost Bio­gen about $300 mil­lion in added re­search costs.
In that re­vi­sion, Bio­gen upped its US and Eu­ro­pean share of the prof­its by 5% and 18.5% re­spec­tive­ly. Ei­sai, which opt­ed in ear­ly on the deal, will now get 80% of the Japan­ese mar­ket, says Leerink's Ge­of­frey Porges.
In­vestors didn't seem too thrilled by that switchup, though, with Bio­gen's shares sink­ing about 3% on Mon­day.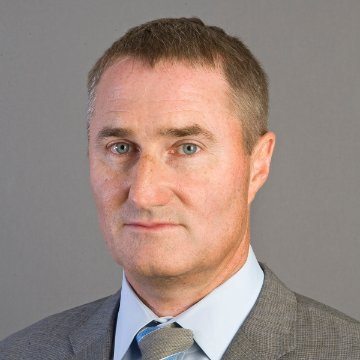 Ge­of­frey Porges, Leerink
Com­ment­ing on the Ei­sai deal, Porges not­ed:
This agree­ment is a sur­prise and has oc­curred out­side the two dis­closed opt-in time win­dows for Ei­sai…Al­though the re­duc­tion in Bio­gen's Japan prof­it split from 50% to 20% may seem triv­ial com­pared to the US and EU rights, block­buster Alzheimer's med­i­cines such as Ari­cept and Na­men­da have earned 20-25% of their peak glob­al rev­enue from the Japan­ese mar­ket, while the EU has con­tributed on­ly ~10%. How­ev­er, the price dy­nam­ics have changed quick­ly in Japan since these peak sales fig­ures were achieved in 2010 and 2015, and we note mul­ti­ple in­stances of drug man­u­fac­tur­ers be­ing re­quired to re­im­burse the Japan­ese gov­ern­ment and slash prices for block­buster drugs (Har­voni, Avastin, Plav­ix) that sell over a cer­tain rev­enue thresh­old. Bio­gen ap­pears will­ing to leave the ma­jor­i­ty of this mar­ket to Japan­ese-domi­ciled Ei­sai, who are like­ly bet­ter equipped to han­dle these chang­ing dy­nam­ics.
Bio­gen is ad­vanc­ing a drug that has helped reignite the kind of fer­vor that drove a long line­up of ma­jor Phase II­Is, which all crashed against the rocks over the last 15 years. By tar­get­ing amy­loid be­ta, the biotech has been able to demon­strate some pos­i­tive re­sults for high-risk pa­tients in ear­ly stud­ies. But this is any­thing but a sure shot.
ARIA is al­so a clear threat. The in­ci­dence of ARIA-E in ApoE4 car­ri­ers in the fixed-dose arms at one stage was 5 per­cent in the 1 mg/kg and 3 mg/kg arms, 43 per­cent in the 6 mg/kg arm and 55 per­cent in the 10 mg/kg arm. The in­ci­dence of ARIA-E in ApoE4 car­ri­ers in the titra­tion arm was 35 per­cent.
Now in late-stage test­ing, Bio­gen CEO Vounatsos is bet­ting his rep­u­ta­tion on suc­cess.
"This amend­ed agree­ment with Neurim­mune im­proves ad­u­canum­ab's po­ten­tial val­ue to Bio­gen as we pur­sue our strate­gic goal of lead­er­ship in Alzheimer's dis­ease," says Vounatsos.