Go­ing gang­busters in atopic der­mati­tis, the FDA hands Sanofi and Re­gen­eron a fresh coup for their mega-block­buster star Dupix­ent
Just days af­ter Sanofi CEO Olivi­er Brandi­court proud­ly showed off the phar­ma gi­ant's re­turn to growth with the stel­lar per­for­mance of Dupix­ent lead­ing the way, the French com­pa­ny and its long­time al­lies at Re­gen­eron laid claim to a fresh coup for the fran­chise, gain­ing a pri­or­i­ty re­view des­ig­na­tion at the FDA for ex­pand­ing the drug's reach to ado­les­cents with mod­er­ate to se­vere atopic der­mati­tis.
The IL-4/IL-13 in­hibitor is now up for a speedy de­ci­sion by March 11, which will help keep the sales team forg­ing steadi­ly ahead as re­searchers con­tin­ue to push new in­di­ca­tions and a wider pa­tient pop­u­la­tion.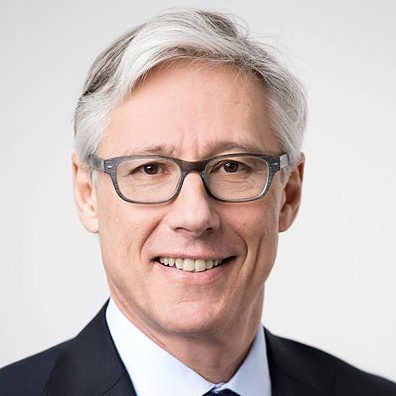 Olivi­er Brandi­court
Sanofi re­port­ed Q3 sales of $262 mil­lion for Dupix­ent, well ahead of fore­casts as the drug con­tin­ues to gain trac­tion among adults with AD. The li­on's share of that mon­ey is com­ing from the US. That's helped in­spire a bull­ish as­sess­ment from Leerink's Ge­of­frey Porges, who is es­ti­mat­ing 2019 sales of $1.75 bil­lion — with peak sales stretch­ing past the $7 bil­lion mark.
Con­sen­sus for the peak is over the $5 bil­lion mark.
A full $2.5 bil­lion of Porges' $7.5 bil­lion tal­ly is be­ing laid at the door of the asth­ma mar­ket, which the an­a­lyst con­clud­ed in late Oc­to­ber was like­ly af­ter Sanofi and Re­gen­eron won what he felt was the ide­al la­bel for that in­di­ca­tion — putting it in the lead to a ma­jor mar­ket.
The ag­gres­sive pos­ture with this drug un­der­scores the ab­solute and grow­ing im­por­tance of push­ing ground­break­ing new drugs in­to the mar­ket­place. These days, it's not how many drug ap­provals you get, but whether your new drugs can earn bil­lions. And the big block­busters are still few and far apart.