Google helps boost Grit­stone's neoanti­gen R&D gam­ble to $195M as re­searchers prep for first hu­man study
Grit­stone On­col­o­gy launched one of the most promi­nent neoanti­gen R&D ef­forts in the in­dus­try with a $102 mil­lion mega-round two years ago. And now the biotech is lin­ing up its first big clin­i­cal for­ay — while lay­ing the foun­da­tion for an even­tu­al mar­ket launch — with an­oth­er mega-round that weighs in at $92.7 mil­lion.
This biotech is a prime ex­am­ple of the ven­ture com­mu­ni­ty's will­ing­ness to go deep and long in an at­tempt to de­liv­er a lead­ing com­pa­ny in the hunt for new tech­nolo­gies to fight life-threat­en­ing dis­eases. And part of that gam­ble in­cludes con­struct­ing new man­u­fac­tur­ing fa­cil­i­ties that can sup­port the de­vel­op­ment of per­son­al­ized ther­a­pies — a blue­print that Grit­stone is com­mit­ted to.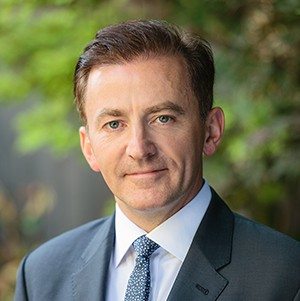 An­drew Allen, Grit­stone
Lil­ly Asia Ven­tures took the lead on the round, with par­tic­i­pa­tion from GV (for­mer­ly Google Ven­tures), Bei­jing-based Trini­tas Cap­i­tal and Alexan­dria Ven­ture In­vest­ments, all new in­vestors and an ex­am­ple of the grow­ing amount of Chi­nese in­vest­ment cap­i­tal mak­ing its way in­to US biotechs. All ex­ist­ing in­vestors are al­so all par­tic­i­pat­ing in the round, in­clud­ing Ver­sant Ven­tures, The Col­umn Group, Clarus Funds and Fra­zier Health­care Part­ners.
Some of their new mon­ey will go to com­plet­ing a 43,000-square-foot man­u­fac­tur­ing fa­cil­i­ty in Pleasan­ton, CA.
Biotech goals don't get much more am­bi­tious than what you'll see at Grit­stone. Re­searchers are build­ing a plat­form tech aimed at iden­ti­fy­ing the rare mu­ta­tions that can be trans­lat­ed in­to per­son­al­ized neoanti­gen ther­a­pies for a slate of can­cers. And the biotech is prepar­ing to take its first shot at non-small cell lung can­cer with a tri­al set to launch in the mid­dle of next year.
You can find more than 300 mu­ta­tions in a pa­tient's ex­ome that can be rel­e­vant to the unique neoanti­gen pro­fil­ing process for lung can­cer, Grit­stone CEO An­drew Allen tells me. But on­ly 1% — or three of them — will ac­tu­al­ly have ther­a­peu­tic val­ue. Find­ing that nee­dle in the prover­bial haystack re­quires the 65 staffers at Grit­stone to do their own se­quenc­ing, while de­vel­op­ing their own in-house deep learn­ing tech­nol­o­gy that can be ef­fec­tive in spot­ting the right mu­ta­tions.
This new round gets Grit­stone in­to the clin­ic, with proof-of-con­cept da­ta sched­uled to ar­rive in 2019 and the ini­tial man­u­fac­tur­ing fa­cil­i­ties they'll need for the weeks-long ap­proach re­quired to go from biop­sy to se­quenc­ing and man­u­fac­tur­ing and then back to the pa­tient in an in­tra­mus­cu­lar in­jec­tion ther­a­py.
Allen is acute­ly aware of the va­ri­ety of ef­forts un­der­way to get out in front and de­liv­er the first neoanti­gen com­mer­cial pro­gram. He says there are two key mea­sures that will dic­tate which com­pa­ny is first.
First up: Iden­ti­fy­ing the right neoanti­gens for the treat­ment. Num­ber two: Learn­ing how to de­liv­er the anti­gens in a way that dri­ves the most ef­fec­tive as­sault of CD8-pos­i­tive T cells on can­cer cells. That weaponiza­tion tech led Gri­s­tone to fo­cus on vi­ral vec­tors in a "high­ly ad­ju­vant­ed" ap­proach to ther­a­py.
There are some sim­i­lar­i­ties be­tween this nascent field and CAR-T, the new per­son­al­ized can­cer ther­a­py that has just seen the first big OK. But Allen tells me there are some im­por­tant dis­tinc­tions.
One of the biggest, he says, is that Grit­stone wants its ther­a­pies de­liv­ered in com­mu­ni­ty cen­ters where most of the ac­tu­al treat­ment in the US is done — rather than the aca­d­e­m­ic cen­ters and hand­ful of qual­i­fied lo­ca­tions where CAR-T will be ad­min­is­tered.
That all de­pends on a new tech that has to be built in­to a com­mer­cial mod­el from the ground up. What's that go­ing to cost?
"We haven't worked out the fi­nal num­ber," Allen tells me. A lot will de­pend on the mag­ni­tude of clin­i­cal ef­fect. "What we do know is that to do this se­ri­ous­ly is a ma­jor un­der­tak­ing."
Cer­tain­ly an IPO is like­ly, when the time is ripe and there's some­thing tan­gi­ble for gen­er­al­ists to look at. Part­ner­ships are a dis­tinct pos­si­bil­i­ty, which Allen says will prob­a­bly be built around "shared" anti­gens, where ther­a­pies can be de­vel­oped for spe­cif­ic buck­ets of pa­tients rather than on a one-on-one ba­sis.
In the mean­time, the ven­ture part­ners ap­pear ready to go all the way with this one.