Google's GV and al­lies dou­ble down on Forty Sev­en with their sec­ond $75M round
One of the most ad­vanced, well-fi­nanced biotechs in the Bay Area just land­ed a $75 mil­lion B round to con­tin­ue its clin­i­cal work.
Forty Sev­en, a start­up that was spun out of Irv Weiss­man's lab at Stan­ford, dou­bled down on the sim­i­lar-sized A round from last year, with Google's ven­ture arm GV com­ing back along­side new in­vestor Welling­ton Man­age­ment Com­pa­ny LLP, with par­tic­i­pa­tion from ex­ist­ing in­vestors Clarus, Light­speed Ven­ture Part­ners and Sut­ter Hill Ven­tures.
Their mon­ey will be used to fund a slate of ear­ly-stage stud­ies for its lead drug, Hu5F9-G4, an an­ti­body tar­get­ing CD47. And Forty Sev­en ex­ecs are al­ready set­ting the stage for reg­is­tra­tion stud­ies.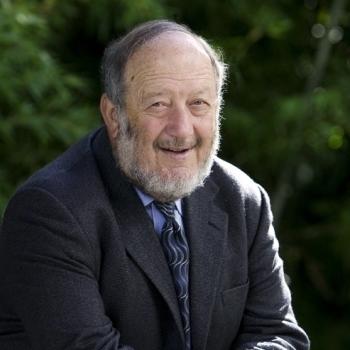 Irv Weiss­man
Weiss­man was able to move in­to the clin­ic with this ther­a­py be­fore spin­ning it out in­to a new and high­ly promis­ing com­pa­ny. That's an un­usu­al twist in the aca­d­e­m­ic world, but Weiss­man was able to cap­i­tal­ize on close re­la­tions with the then head of the Cal­i­for­nia In­sti­tute for Re­gen­er­a­tive Med­i­cine.
Back in 2009, Weiss­man scored a $20 mil­lion grant for his work on CD47 with four years of fund­ing for his pre­clin­i­cal re­search on AML. An­oth­er $12.7 mil­lion ar­rived in 2013, her­ald­ed by CIRM's Alan Troun­son — who took over the agency in 2007 — as "the sharp end of the CIRM pro­gram – we need to get ther­a­pies in­to clin­i­cal tri­als."
A week af­ter Troun­son left the helm of CIRM in 2014 — af­ter CIRM had pro­vid­ed more than $30 mil­lion in sup­port to Weiss­man's CD47 work — he wound up side by side with Weiss­man on the board of Stem­Cells, which the Stan­ford pro­fes­sor had al­so found­ed, and to which CIRM had pro­vid­ed mil­lions in grants.
CD47 scram­bles a key im­mune re­sponse that helps guard a range of tu­mor types by pre­vent­ing a process called phago­cy­to­sis, in which the can­cer cells are de­voured by a phago­cyte. That's what the re­searchers call a "don't eat me" ef­fect. And Forty Sev­en be­lieves it can in­flu­ence both the adap­tive as well as the in­nate im­mune sys­tems, two big tar­gets in im­muno-on­col­o­gy.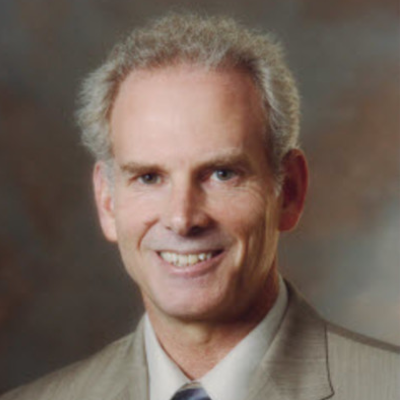 Mark Mc­Camish
The treat­ment al­so promis­es to whip up a T-cell at­tack on can­cer "through cross-pre­sen­ta­tion of can­cer cell anti­gens by macrophages, pre­vent­ing en­graft­ment of tu­mors ex­press­ing a cross-pre­sent­ed anti­gen in­to an­i­mals."
"Forty Sev­en con­tin­ues to make tremen­dous progress across mul­ti­ple clin­i­cal tri­als," said CEO Mark Mc­Camish. "The fi­nanc­ing al­lows us to rig­or­ous­ly ex­plore the clin­i­cal re­sponse of dif­fer­ent tu­mors to Hu5F9-G4 mono- and com­bi­na­tion ther­a­py and de­ter­mine the op­ti­mal path­way to rapid­ly bring this new treat­ment op­tion to pa­tients."