Grit­stone's top-of-the-range IPO brings week's biotech Nas­daq tal­ly to $520M
Grit­stone On­col­o­gy joined the fes­tiv­i­ties on Nas­daq overnight, reap­ing a $100 mil­lion wind­fall af­ter up­siz­ing its batch of shares and pric­ing its IPO on the high end of the range.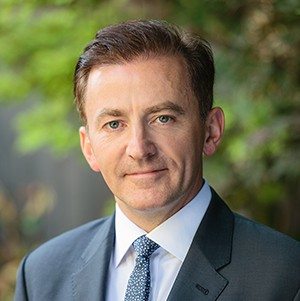 An­drew Allen
Mov­ing in be­hind a slate of 3 suc­cess­ful IPOs ear­li­er in the week, Grit­stone sold 6.67 mil­lion shares at $15 each — the top of the range — and will start trad­ing to­day un­der the $GRTS sym­bol. Added all up, 5 biotechs have raised $520 mil­lion this week, with En­ta­sis start­ing the round with a very weak de­but on Nas­daq.
Brad Lon­car's blog has tracked 49 biotech IPOs so far this year, con­cen­trat­ed heav­i­ly on Nas­daq. That is more for any of the last 5 years ex­cept 2014, when a del­uge of 66 hit fol­low­ing an IPO drought on Wall Street that had last­ed years af­ter the 2008 cri­sis.
Gold­man Sachs, Cowen and Bar­clays Cap­i­tal man­aged the Grit­stone of­fer­ing, which was helped by a group of in­sid­ers of­fer­ing to buy $35 mil­lion of the stock — par for this course.
Grit­stone is helmed by CEO An­drew Allen, a Clo­vis alum­ni who filed his S-1 on the same day the biotech an­nounced a new TCR al­liance with blue­bird bio — a deal that, the pa­per­work re­vealed, could bring in $1.2 bil­lion in mile­stones in ad­di­tion to $30 mil­lion to­tal in near-term cash.
The biotech has made a name for it­self in the neo-anti­gen sphere. These tar­gets are of­ten spe­cif­ic to an in­di­vid­ual pa­tient, but Grit­stone re­searchers have ob­served in their tu­mor se­quenc­ing work that cer­tain neo-anti­gens are shared by a sub­set of pa­tients, giv­ing birth to their SLATE-001 pro­gram. The plan is to sub­mit an IND by mid-2019.