GSK-backed Liq­uidia takes a seat at the IPO ta­ble, look­ing for a $57.5M stake to take on Unit­ed Ther­a­peu­tics
Liq­uidia Tech­nolo­gies be­lieves the time is ripe to go pub­lic, ask­ing in­vestors to sign on for a $57.5 mil­lion IPO de­signed to get them through a late-stage study of a "new and im­proved" way to de­liv­er an in­haled drug to treat pul­monary ar­te­r­i­al hy­per­ten­sion — and take down Unit­ed Ther­a­peu­tics' stan­dard of care Ty­va­so in the process.
The biotech — which has a tech­nol­o­gy col­lab­o­ra­tion in place with Glax­o­SmithK­line — has been work­ing on per­fect­ing its drug par­ti­cle tech in de­vel­op­ing LIQ861, an in­haled form of tre­pros­tinil. Their boast is that they know how to con­sis­tent­ly make the well known drug in a way that can be de­liv­ered in a dis­pos­able in­haler. And that, they say, would put Ty­va­so and its neb­u­liz­er — which earned $404 mil­lion last year — to shame.
The biotech plans to list as $LQ­DA.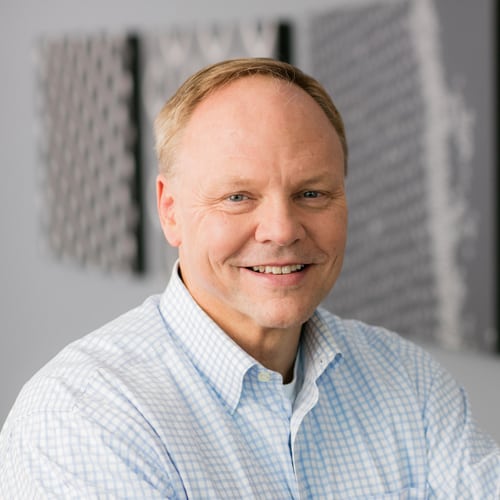 Neal Fowler
Liq­uidia re­searchers have vault­ed from an ear­ly-stage study straight in­to a fair­ly small Phase III study which they plan to take to the FDA for an ap­proval. And they al­so plan to use IPO cash to ad­vance a post-op­er­a­tive pain pro­gram for LIQ865 through a Phase II-en­abling tox­i­c­i­ty study.
The biotech land­ed a $15 mil­lion up­front from GSK in 2015 to help fund the work, and al­so al­lied with the Bill and Melin­da Gates Foun­da­tion along the way on vac­cine tech. They're based in Mor­risville, NC and the com­pa­ny is helmed by Neal Fowler.
The Gates Foun­da­tion owns 7.5% of the eq­ui­ty, and some high-pro­file ven­ture groups al­so claim sig­nif­i­cant chunks of the stock. New En­ter­prise As­so­ci­at­ed owns 18.7% of the stock, while Canaan has 17.7%.
This new, mod­est-sized IPO comes on the heels of a record spree of biotech IPOs over the last cou­ple of weeks. Now we're see­ing the new S-1s come in that will tell us how far the IPO mar­ket can go this year.