GlaxoSmithKline has chipped in to a $30 million startup round for a biotech that's setting out on a new research mission which fits neatly into the pharma giant's own freshly re-defined pharma R&D strategy. It's not a big-money deal by any means; GSK's in for £5 million. But it reflects the pharma giant's transatlantic interests and extensive ties to academic discovery teams.
GSK came into the syndicate for the Oxford-based upstart alongside SV Health Investors, Sofinnova Partners and the Longwood Fund, contributing some of its own expertise focused on the interplay of metabolic pathways and immune cells in the development of cancer and autoimmune diseases to get Sitryx up and running. GSK's new R&D chief Hal Barron has tapped immunology as one of his core focuses, with a big interest in immuno-oncology and autoimmune work.
This kind of immunology research deals with both sides of the immune cell's role in health — driving disease as well as attacking cancer cells. It's also a preclinical effort, which has been a central feature — so far — of GSK's new approach to closing one long and largely unsuccessful chapter. There's a new crew under Barron trying to come up with a slate of blockbusters in the pharma R&D group that can help replace the big Advair franchise, which is facing looming generic competition after a lengthy stay of execution.
GSK has particularly been refocusing on its work in oncology after handing over its late-stage cancer drug pipeline to Novartis, while keeping an early-stage group under Axel Hoos, which is now stepping up its profile in the company as Barron seeks to set a new direction.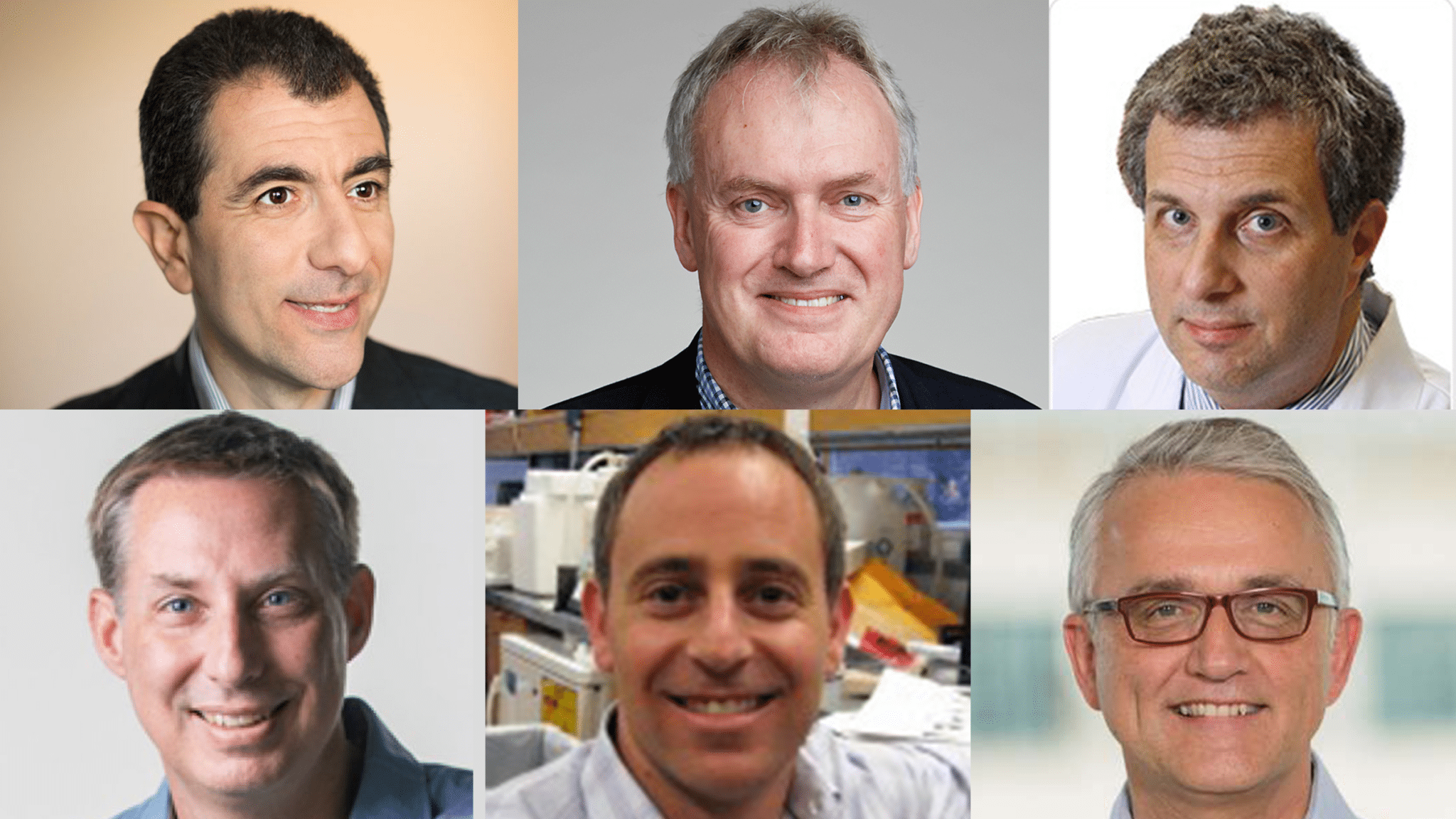 Sitryx will bank heavily on its brain trust, with considerable academic and industry experience exploring the role of immune cells. The founders include:
Houman Ashrafian, a partner at SV Health Investors.
Luke O'Neill, a professor of biochemistry at Trinity College Dublin and an inflammation expert who has been exploring a "molecular understanding of innate immunity and inflammation."
Jonathan Powell, an oncology expert at Johns Hopkins whose lab has been working on TCRs and antigen recognition.
Jeff Rathmell, the director of the Vanderbilt Center for Immunobiology.
Michael Rosenblum, an assistant professor and UCSF School of Medicine, where he's been studying regulatory T cells.
Ex-GSKer Paul-Peter Tak, the former chief immunology officer at GSK who played a lead role in anti-inflammatory drug development, who's also a professor at Amsterdam University Medical Centre.
The deal raises fresh questions over the time horizon Barron has in mind for GSK's pharma group. Over the past decade the pharma research organization has been broadly reorganized, downsized, substantially relocated and redefined, after a series of big swings that whiffed in Phase III. If Barron stays focused on early-stage work in genetics and immunology, as he's said, he's going to face growing questions on just what the timeline is for a late-stage attempt to do big things — outside of ViiV's work on HIV and the high-profile effort in the vaccines arm.
Neil Weir, the former SVP of discovery at UCB, is heading the company as its CEO.
"Immunology is at the heart of GSK's new approach to R&D," noted John Lepore, senior vice president research, GSK. "Through our Immunology Network, we believe the emerging field of immunometabolism that Sitryx is focusing on has the potential to bring new therapeutic opportunities to patients for a broad range of diseases including cancer.
---
From top left to bottom right: Houman Ashrafian, Luke O'Neill (

DUNCAN HULL

), Jonathan Powell, Jeff Rathmell, Michael Rosenblum, Paul-Peter Tak.
---
The best place to read
Endpoints News

? In your inbox.

Comprehensive daily news report for those who discover, develop, and market drugs. Join 47,400+ biopharma pros who read Endpoints News by email every day.

Free Subscription
---
---
---