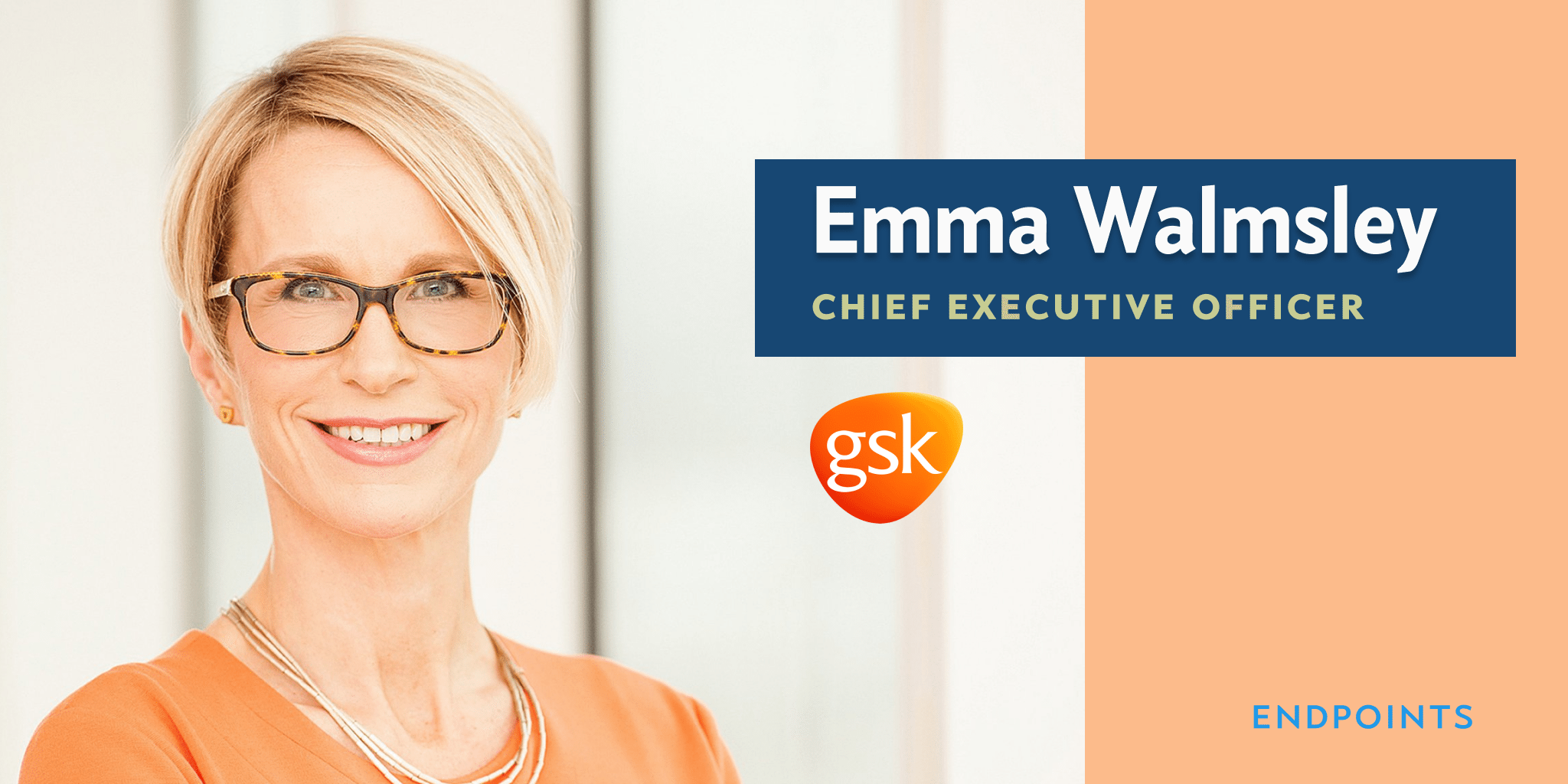 GSK makes a lit­tle his­to­ry while out­lin­ing a fa­mil­iar fu­ture
Glax­o­SmithK­line made phar­ma his­to­ry to­day by ap­point­ing Em­ma Walm­s­ley as the first woman to run a glob­al drug mak­er. And she will have to mea­sure up to the best in the busi­ness if GSK is to break out of the rut it finds it­self in.
The phar­ma gi­ant made some ma­jor turns un­der An­drew Wit­ty: swap­ping can­cer drugs for vac­cines and cash with No­var­tis, in­sist­ing on adopt­ing an eth­i­cal stance in con­sumer sales and break­ing up its re­search teams in­to small­er, more ag­ile units.
But af­ter eight years un­der Wit­ty, the com­pa­ny's pipeline — aside from some res­pi­ra­to­ry and HIV work — is the least ex­cit­ing among the big 10. The small­er teams failed to pro­duce the grand slams that are need­ed to sus­tain a glob­al gi­ant. The eth­i­cal stance was over­tak­en by a world-class bribery scan­dal in Chi­na. Vac­cines are an un­ex­cit­ing al­ter­na­tive to can­cer, par­tic­u­lar­ly at this stage of the on­col­o­gy rev­o­lu­tion. And rather than sig­nal­ing a new day with a change-up in the R&D strat­e­gy, Walm­s­ley's most re­cent in­sid­er role as CEO of con­sumer health will spot­light its con­tin­u­a­tion of many of the same themes that land­ed the com­pa­ny in this spot.
In an in­ter­view post­ed on the com­pa­ny's web­site, Walm­s­ley struck all the ex­pect­ed notes. A mar­ket­ing spe­cial­ist who com­plet­ed a 17-year stint at L'Ore­al, Walm­s­ley won't have any trou­ble with cor­po­rate lan­guage. Com­mon themes: Pa­tients come first. Meds must be dif­fer­en­ti­at­ed. The staff is ex­cep­tion­al. And so on. But at this stage of the game, GSK may need to think about learn­ing a new script if it ex­pects to win back in­vestors.
GSK be­longs to a block of Big Phar­mas, like Roche, which have large­ly shunned the M&A route. Un­like Roche — which has en­joyed a string of big drug ap­provals from Genen­tech and is lin­ing up a pos­si­ble mega­suc­cess with the MS drug ocre­lizum­ab — GSK isn't on any­one's list of R&D lead­ers.
Bar­ring a bold new vi­sion in R&D in a com­pa­ny that spends $4.5 bil­lion a year on drug re­search, the new CEO's first task may well be re­turn­ing to a com­mon ques­tion: Should GSK break up? The bet­ting now, though, is that an in­sid­er like Walm­s­ley will be un­like­ly to split things up. That leaves its com­mit­ment to a fat div­i­dend as the one tried and true strat­e­gy to keep in­vestors con­tent with its lack of per­for­mance else­where.