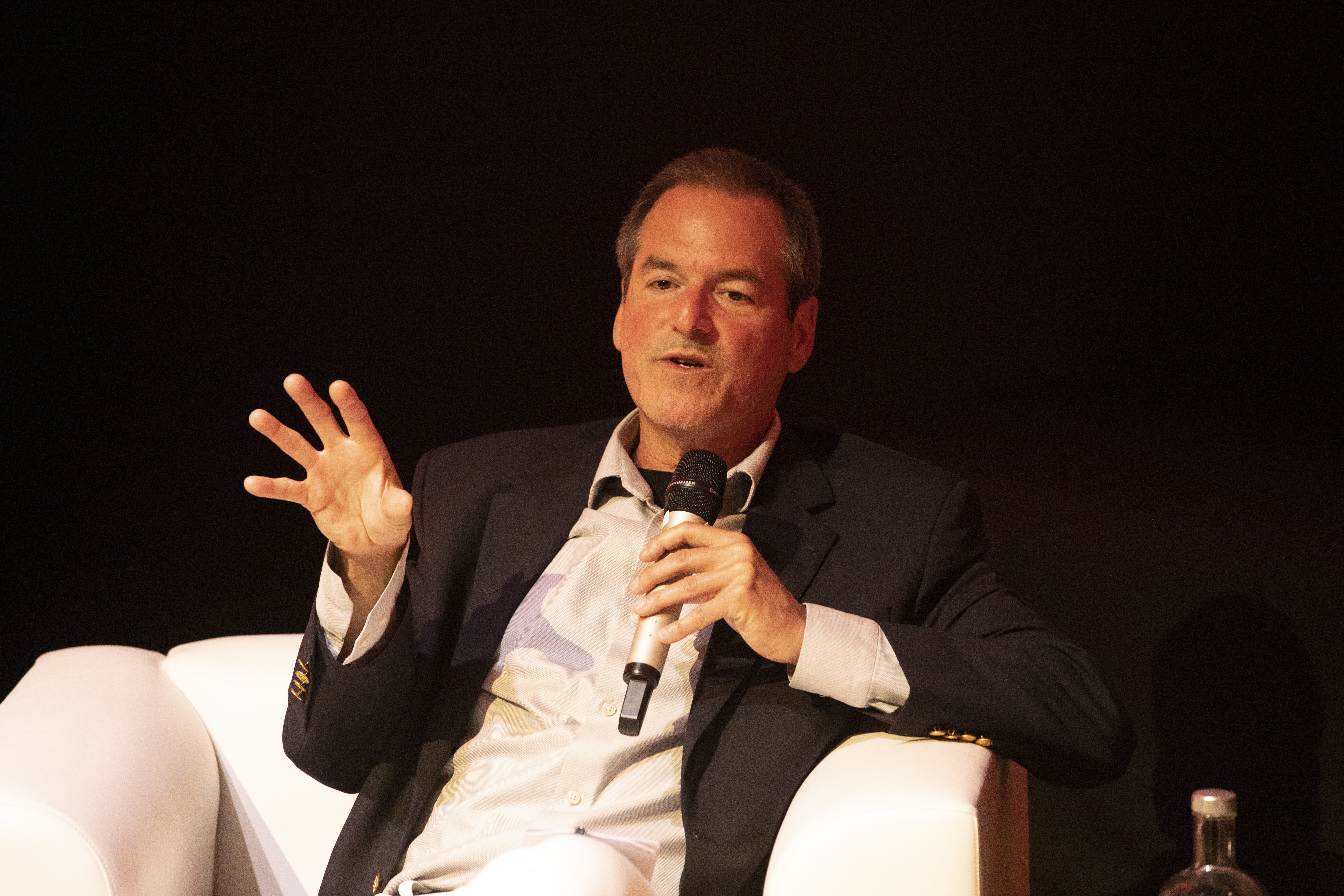 GSK of­floads two vac­cines in $1.1B deal as it works to re­vive the pipeline
Glax­o­SmithK­line is leav­ing the deep dark woods and its virus­es be­hind.
GSK has agreed to di­vest its vac­cines for ra­bies, RabAvert, and tick-born en­cephali­tis vac­cine, En­cepur, to Bavar­i­an Nordic, part of the com­pa­ny's broad­er ef­forts to nar­row its pipeline and fo­cus on on­col­o­gy and im­munol­o­gy.
The deal is worth up to near­ly $1.1 bil­lion, with a $336 mil­lion up­front pay­ment. GSK ac­quired the vac­cines from No­var­tis as part of an ex­change for their late-stage on­col­o­gy pro­grams in 2015 un­der for­mer chief Sir An­drew Wit­ty.
It's been an event­ful year-plus for GSK's vac­cine en­ter­pris­es. Shin­grix, their shin­gles vac­cine, has proven a block­buster, pulling in near­ly $1 bil­lion through the first half of 2019 — sell­ing so well, in fact, it led to short­ages. Mean­while, the British gi­ant's Vi­iV sub­sidiary shook Gilead's strong­hold on the HIV mar­ket with FDA ap­proval for their two-drug reg­i­men of Dova­to and Ju­lu­ca and some for­ti­fy­ing Phase III da­ta.
In May, how­ev­er, GSK un­cer­e­mo­ni­ous­ly cut two oth­er vac­cine pro­grams, one for strep pneu­mo­nia and a can­di­date for the uni­ver­sal flu vac­cine, in a Q1 re­view.
"Those two have been stopped, ex­act­ly as I have just been out­lin­ing, be­cause of the ear­ly da­ta that came through," CEO Em­ma Walm­s­ley told re­porters at the time. "It is not some­thing that's worth pur­su­ing and we want to be very strict on that, and that con­tin­ues to build on quite an ag­gres­sive pro­gram of stop­ping as­sets when they need to be, and dou­bling down."
That kind of ruth­less ad­her­ence to da­ta has be­come com­mon­place at GSK, since Walm­s­ley took the CEO post in 2017 and Hal Bar­ron took over the long-strug­gling R&D arm in 2018.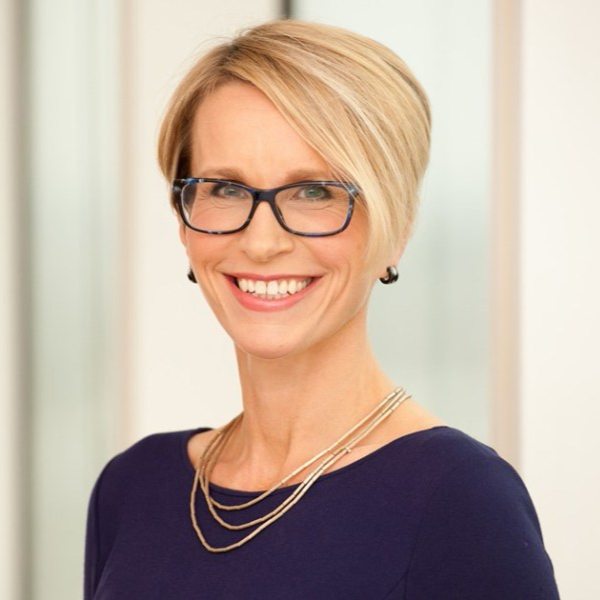 Em­ma Walm­s­ley
The new lead­er­ship has tried to win­now the phar­ma gi­ant's pipeline to re­fo­cus around key as­sets and ac­quire new ones where in-house com­pounds fall short. Most no­tably, they bought out Tesaro for $5 bil­lion last De­cem­ber, ac­quir­ing not on­ly their PARP in­hibitor Ze­ju­la but al­so drugs to in­hib­it check­points PD-1, TIM-3 and LAG-3.
In­vestors re­coiled at the stick­er price and the amount of Tesaro debt GSK ab­sorbed, pre­cip­i­tat­ing the British gi­ant's largest slide in a decade, per Reuters. But Bar­ron re­cent­ly told End­points News the deal was cru­cial in re­build­ing the ag­ing com­pa­ny's shaky pipeline.
"Frankly, they had 10 to 15 pro­grams that they would have loved to have done but didn't have the band­width, the scale, the re­sources for," Bar­ron told End­points News' at the UK Bio Sum­mit ear­li­er this month. "So we came in and said frankly your pro­grams you're not do­ing are more valu­able and in­ter­est­ing than the ones at the bot­tom of our ef­fi­cien­cy fron­tier, so we killed 11 pro­grams."
Mon­ey from those 11 pro­grams was fun­neled in­to Tesaro projects. It's not yet two years in­to Bar­ron's tenure, but GSK's lead­er­ship have thus far em­braced the bloody job of pipeline cut­ting with free-ax­ing glee, hap­pi­ly ex­plain­ing to in­vestors and re­porters the long-term strat­e­gy be­hind the moves.
Since then GSK has on­ly culled more, slash­ing an Ebo­la vac­cine and two res­pi­ra­to­ry drugs, while bet­ting un­spec­i­fied mil­lions on Rick Klaus­ner's $600 mil­lion cell ther­a­py start­up Lyell, which aims at sol­id tu­mors.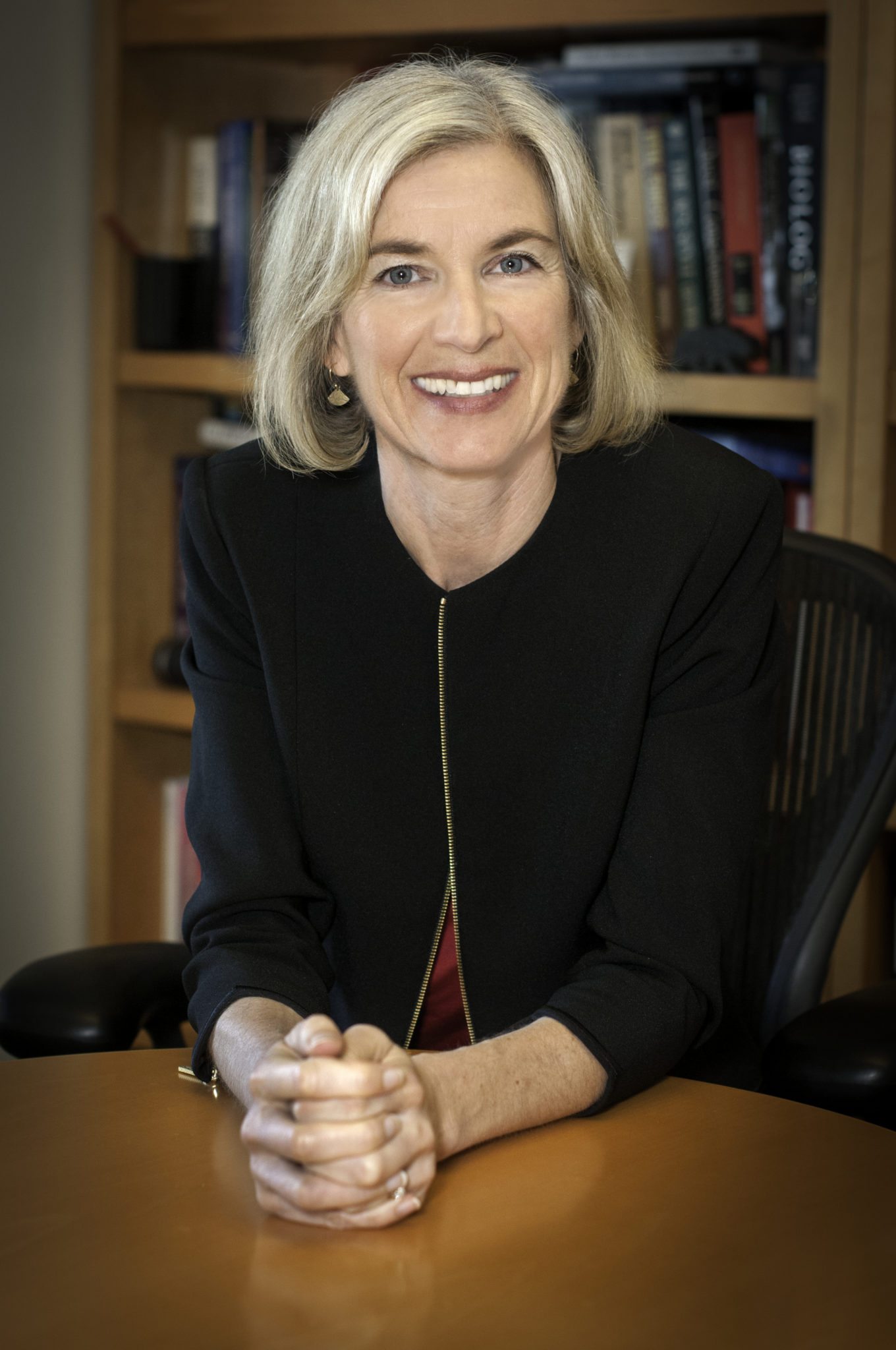 Jen­nifer Doud­na
Mean­while, the gi­ant has slow­ly shift­ed the rest of the lead­er­ship team, bring­ing on can­cer ex­perts like Mer­ck KGaA's Maya Mar­tinez-Davis and No­var­tis and As­traZeneca vet Jonathan Symonds. They've al­so paired up with 23andMe and with lead­ing fig­ures such as CRISPR-Cas9 pi­o­neer Jen­nifer Doud­na and Jonathan Weiss­man as part of Bar­ron's ef­fort to re­shape how the in­dus­try choos­es drug tar­gets, shift­ing from mice to­ward the hu­man genome.
"We do these stud­ies in iso­genic mice and de­cide that some con­trived mod­el is use­ful for hu­man dis­eases and frankly these are tiny lit­tle fur­ry things that live 3 years and don't have any­thing sim­i­lar to our im­mune sys­tem," Bar­ron told End­points. "Then we con­vince our­selves that that's a great tar­get, we take it through and it fails 90% of the time."