GSK poach­es new drug de­vel­op­ment chief Chris Cor­si­co from Boehringer, di­vid­ing R&D in­to two groups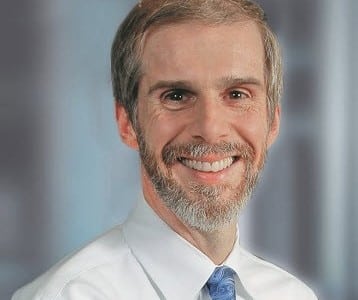 Chris Cor­si­co
Glax­o­SmithK­line is con­tin­u­ing its makeover in the ex­ec­u­tive team that runs its R&D group.
The phar­ma gi­ant tells me that Chris Cor­si­co, who had been chief med­ical of­fi­cer at the pri­vate Ger­man out­fit Boehringer In­gel­heim, is step­ping over to GSK as the head of drug de­vel­op­ment, putting him in a new, top po­si­tion for ham­mer­ing out the clin­i­cal plans that the phar­ma gi­ant is putting in­to place un­der R&D chief Hal Bar­ron.
"We have cre­at­ed two dis­tinct re­search and de­vel­op­ment or­ga­ni­za­tions – Chris will lead all of de­vel­op­ment," says the GSK spokesper­son. Cor­si­co, she added, will be based in GSK's big R&D group in Steve­nage in the UK, with plans to trav­el reg­u­lar­ly to its oth­er arm in Philadel­phia. He'll be re­port­ing to Bar­ron, who is keep­ing a base of­fice in the Bay Area.
The oth­er group is re­search, un­der John Lep­ore, which "will iden­ti­fy and pros­e­cute nov­el im­munol­o­gy and ge­net­i­cal­ly-val­i­dat­ed tar­gets with the use of in­no­v­a­tive tech­nolo­gies – both ours and through part­ner­ships." And my con­tact at GSK fol­lowed up on Wednes­day to note that on­col­o­gy — new­ly re-emer­gent at Glaxo af­ter the big as­set swap with No­var­tis — re­mains a sep­a­rate unit of its own un­der the di­rect con­trol of Ax­el Hoos. It's based in the Philadel­phia re­gion.
Boehringer an­nounced about a week ago that Cor­si­co was leav­ing BI af­ter a 20-year stint at the com­pa­ny. Over the past few years, that kind of move has usu­al­ly flagged a jump to a biotech start­up, but Cor­si­co clear­ly has some­thing dif­fer­ent in mind.
Boehringer has been a busy play­er in drug de­vel­op­ment, re­cent­ly buy­ing a col­lab­o­ra­tor it's been work­ing with on on­colyt­ics virus re­search for on­col­o­gy. They have a num­ber of late-stage can­cer drugs in the clin­ic, where GSK — and Genen­tech vet Bar­ron — are like­ly to be­come more ac­tive. An al­liance with Eli Lil­ly al­so put them in front of some ma­jor di­a­betes projects over the years.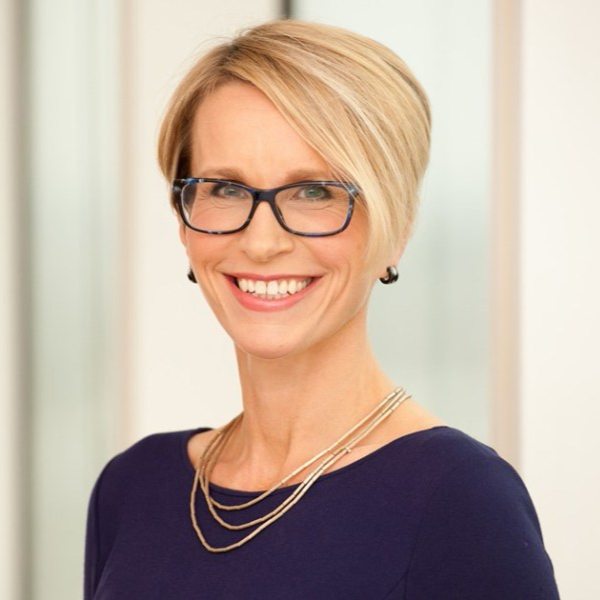 Em­ma Walm­s­ley
Boehringer's plans for R&D haven't all gone smooth­ly, though. Back in 2016, the com­pa­ny hand­ed back rights to Han­mi's can­cer drug ol­mu­tinib, choos­ing to ini­tial­ly stay qui­et about pa­tient deaths that sparked a con­tro­ver­sy in South Ko­rea.
Af­ter build­ing an­tic­i­pa­tion for more than a year that new CEO Em­ma Walm­s­ley was mak­ing over the lead­er­ship team at GSK in or­der to be­come far more am­bi­tious with its drug de­vel­op­ment work — prep work that in­clud­ed hun­dreds of lay­offs with an ex­press in­ter­est in in­vest­ing more in new drugs — the phar­ma gi­ant's ini­tial roll­out of its new strate­gic ap­proach to R&D left a lot to be de­sired. GSK in­vest­ed $300 mil­lion in 23andMe and talked up its in­ter­est in ge­net­ics, fol­low­ing a dis­cov­ery trail that's been blazed by many oth­ers be­fore it.
In the mean­time, the com­pa­ny has de­vel­oped a rep for the weak­est late-stage pipeline in the in­dus­try, with a dire need to do some­thing dra­mat­ic to in­spire in­vestors. In big phar­ma­land, it's the late-stage pipeline that de­fines R&D. And Walm­s­ley was named CEO two years ago, with lit­tle new to show for it.