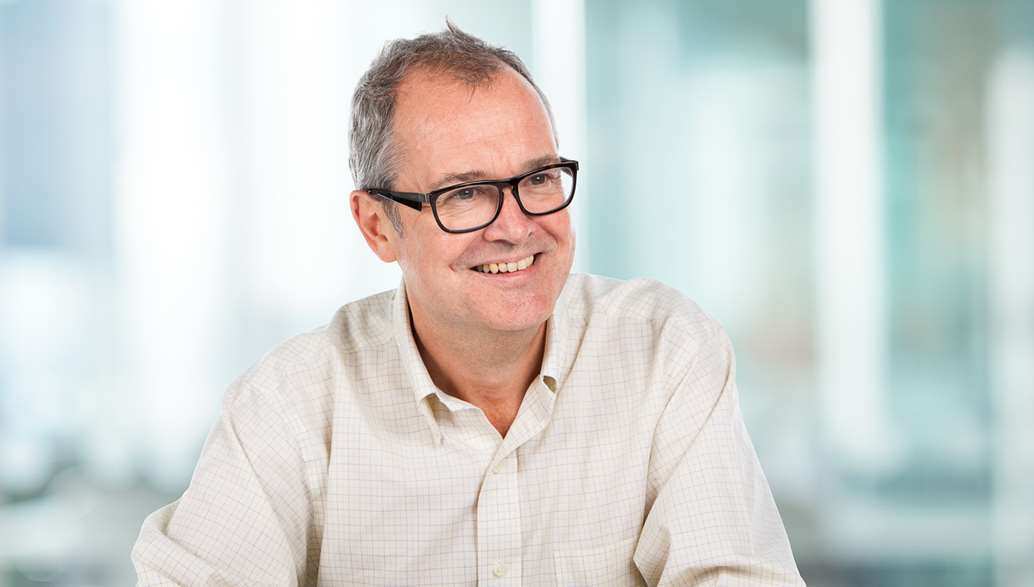 GSK R&D chief Val­lance is out as its new CEO changes di­rec­tion un­der a new crew
Im­age: Patrick Val­lance.
---
The R&D chief at Glax­o­SmithK­line is jump­ing ship, just as new CEO Em­ma Walm­s­ley push­es through the fi­nal changes of a top-to-bot­tom shake­up aimed at spurring a more com­mer­cial­ly ef­fec­tive strat­e­gy in drug de­vel­op­ment.
Patrick Val­lance is turn­ing in his com­pa­ny cre­den­tials in ex­change for a new job in gov­ern­ment, ac­cord­ing to sev­er­al re­ports out of Lon­don, with plans to take a job as a se­nior ad­vis­er to the gov­ern­ment on sci­ence, though the Fi­nan­cial Times says that the cur­rent oc­cu­pant of that job isn't slat­ed to leave for some months.
Both the Fi­nan­cial Times and Reuters cit­ed sources say­ing that a change is in the off­ing, with the FT not­ing that Val­lance had been feel­ing un­der pres­sure from the new regime as in­ter­nal crit­i­cism of their track record mount­ed over the course of the year. A com­pa­ny spokesper­son de­clined com­ment when I queried GSK ear­ly Fri­day.
While it's not im­me­di­ate­ly clear whether Val­lance had some help in de­cid­ing to leave GSK, it's un­like­ly that Walm­s­ley made an ef­fort to re­tain him. At the end of his 6-year tenure, the UK phar­ma gi­ant has found lit­tle of block­buster im­por­tance to re­port on in the late-stage phar­ma pipeline. In­no­va­tion has been large­ly lim­it­ed to vac­cines and HIV, where they are the ma­jor­i­ty own­er of Vi­iV, with some in­cre­men­tal gains on the res­pi­ra­to­ry side.
GSK, mean­while, has the 11th largest R&D bud­get in the in­dus­try at $4.5 bil­lion, mak­ing it a top 15 play­er as the ma­jors ag­gres­sive­ly pur­sued big­ger pipelines. R&D ac­count­ed for 16% of its rev­enue last year, a re­spectable amount. But with gener­ic Ad­vair pres­sures set to grow, pa­tience has been run­ning out.
Not long af­ter tak­ing the helm af­ter An­drew Wit­ty's de­par­ture from the top job, Walm­s­ley moved to spur a change, bring­ing in As­traZeneca's Luke Miels at phar­ma to help de­vise a bet­ter drug strat­e­gy, woo­ing Dana-Far­ber chief Lau­rie Glim­ch­er over to the board from Bris­tol-My­ers Squibb and sug­gest­ing that now might be a great time to dive deep­er in­to on­col­o­gy.
Kick­ing loose some poor R&D prospects while re­treat­ing from Chi­na, GSK's R&D group al­so re­cent­ly com­plet­ed pick­ing up an op­tion from Adap­ti­m­mune. Just yes­ter­day the com­pa­ny tout­ed the FDA's de­ci­sion to lend its break­through drug des­ig­na­tion to an ear­ly-stage can­cer ther­a­py guid­ed by SVP Ax­el Hoos, which helped clar­i­fy the grow­ing in­flu­ence of can­cer R&D, where fel­low British phar­ma gi­ant As­traZeneca has been mak­ing sig­nif­i­cant ad­vances.
The ques­tion now is whether GSK will reach in­to its fad­ed R&D struc­ture in search of a new R&D star, or reach out to find an ex­pert look­ing to wran­gle one of the biggest re­search groups on the plan­et. Both Val­lance and his pre­de­ces­sor in the phar­ma group, Mon­cef Slaoui, were long­time em­ploy­ees at the com­pa­ny.