GSK's flop Poti­ga is picked up and head­ed for a quick makeover for pe­di­atric epilep­sy. Any bets on the prospec­tive price?
Glax­o­SmithK­line took a con­sid­er­able amount of heat last year when the phar­ma gi­ant de­cid­ed to yank a drug called Poti­ga, which had been ap­proved as an an­ti-con­vul­sant for adults but of­ten sold off la­bel to treat an ex­treme­ly rare form of epilep­sy caused by an er­rant KC­NQ2 gene. The drug was con­sid­ered a life­saver by the small group of kids and their fam­i­lies that ben­e­fit­ed from it, but GSK didn't see enough of a com­mer­cial re­turn to make it worth­while. So they dis­card­ed it, along with oth­er parts of the com­pa­ny that have been stripped away in pur­suit of mak­ing the com­pa­ny more prof­itable in the long run.
"If there was a non­prof­it phar­ma­ceu­ti­cal man­u­fac­tur­er that want­ed to jump in, this is the sort of place that could be a good pos­si­bil­i­ty," Aaron Kessel­heim, an as­so­ciate pro­fes­sor of med­i­cine at Har­vard Med­ical School, told the Chica­go Tri­bune.
Now, though, a Cana­di­an biotech called Xenon Phar­ma­ceu­ti­cals $XENE wants to see if this old drug has some com­mer­cial po­ten­tial that GSK was blind to. And there's no sign that they see this as a char­i­ta­ble ven­ture.
The drug was on­ly ap­proved for adults, nev­er among chil­dren, though there was a big de­mand for it from the small num­ber of chil­dren who re­lied on it. Ac­cord­ing to the Chica­go Tri­bune piece, re­searchers nev­er ex­plored the pe­di­atric use be­cause Poti­ga earned a black box warn­ing for some dan­ger­ous side ef­fects, such as blue tinged skin and vi­sion prob­lems, which the fam­i­lies and kids who re­lied on it ev­i­dent­ly learned to live with.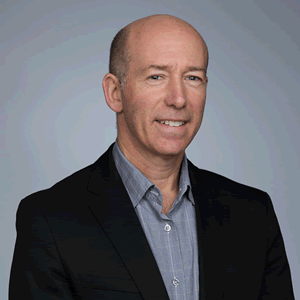 Si­mon Pim­stone
Xenon, though, says it has a green light from the FDA to run the ac­tive in­gre­di­ent in Poti­ga — ezo­gabine, now dubbed XEN496 — through a tiny, piv­otal 20-pa­tient study to prove what GSK proved in adults and what the fam­i­lies have been say­ing for years: The drug con­trols seizures among chil­dren with the ge­net­ic trig­ger. And they are work­ing on a spe­cif­ic pe­di­atric for­mu­la­tion which they say "may" ad­dress the safe­ty is­sues.
"We have done an im­mense amount of dili­gence lead­ing up to the ad­di­tion of XEN496 to our nov­el and ro­bust pipeline of ion-chan­nel, an­ti-epilep­tic drugs," says Si­mon Pim­stone, the CEO at Xenon. "Based on feed­back from key opin­ion lead­ers, ad­vo­ca­cy groups, pre-ex­ist­ing lit­er­a­ture, and promis­ing da­ta gen­er­at­ed to date, we be­lieve there is tremen­dous sup­port for us to vig­or­ous­ly pur­sue the de­vel­op­ment and com­mer­cial­iza­tion of XEN496 in or­der to reach the pe­di­atric KC­NQ2-EE pa­tient pop­u­la­tion as rapid­ly as pos­si­ble."
GSK, for its part, said they lost ex­clu­siv­i­ty on the drug in the US mar­ket in 2016. And they're giv­ing Xenon ac­cess to its drug da­ta — to be used in their ap­pli­ca­tion — for free. The drug can be or­dered from a Cana­di­an phar­ma­cy at a cost of $189 for a bot­tle of 84 50 mg pills; that's $2.25 per pill.
Typ­i­cal­ly, if an ap­proval is in the works for the US this would be fol­lowed by a high, 6-fig­ure com­mer­cial price fol­low­ing a small, once-off study. I've asked the com­pa­ny for some guid­ance on their ex­pec­ta­tions, but haven't heard back.
Re­pur­pos­ing old drugs and ap­ply­ing sky-high prices on them has be­come a reg­u­lar, though of­ten con­tro­ver­sial, strat­e­gy in biotech. Marathon stud­ied an old steroid drug nev­er ap­proved in the US specif­i­cal­ly for Duchenne mus­cu­lar dy­s­tro­phy, and then stirred up a hor­nets nest of trou­ble as law­mak­ers caught wind of their price. That drug wound up at PTC. And of course Mar­tin Shkre­li made a sim­i­lar ap­proach glob­al­ly un­pop­u­lar as he took con­trol of an old gener­ic and sim­ply hiked the price 5000%.
One of the ironies here is that the drug may not be as ef­fec­tive as a ke­to­genic di­et, some­thing that Johns Hop­kins has been study­ing for decades as a first ap­proach to child­hood epilep­sy. There have al­so been stud­ies that in­di­cate that a ke­to di­et — low carbs, mod­er­ate pro­tein and high fat — al­so works in this par­tic­u­lar ge­net­ic sub­set, among oth­ers.