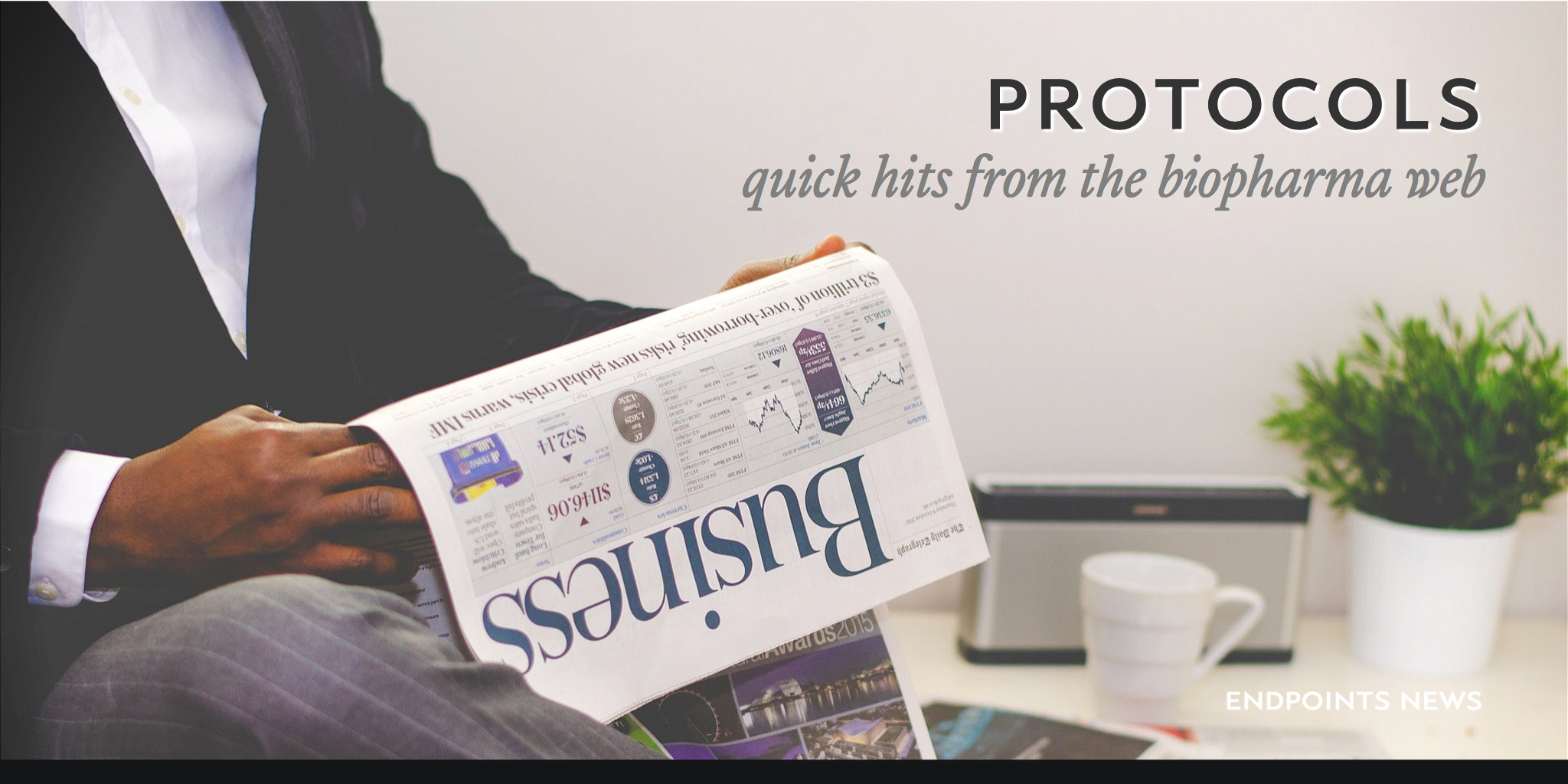 Halozyme scores $30M in cash for its lat­est al­liance; Bernie Sanders takes aim at $375,000 rare dis­ease drug
→ Now it's ar­genx's turn to sign up on a col­lab­o­ra­tion deal with Halozyme aimed at us­ing their plat­form tech to cre­ate sub­cu­ta­neous ver­sions of their ther­a­pies. Halozyme is get­ting $30 mil­lion up­front for 3 pro­grams, with $160 mil­lion per tar­get in mile­stones on the ta­ble. Halozyme has had a long-run­ning al­liance with Roche, among oth­ers. "By gain­ing ex­clu­sive ac­cess to En­hanze tech­nol­o­gy for our an­ti-FcRn as­set, we al­so so­lid­i­fy our lead­er­ship po­si­tion in this ex­cit­ing new space that has the po­ten­tial to dis­rupt the way se­vere au­toim­mune dis­eases are treat­ed," com­ment­ed Kei­th Woods, COO of ar­genx.
→ Bernie Sanders is spot­light­ing a new case of price goug­ing on an old drug. The Sen­a­tor from Ver­mont has sent a let­ter to Cat­a­lyst Phar­ma­ceu­ti­cals ask­ing why its new­ly ap­proved drug Fir­dapse costs $375,000 a year, ac­cord­ing to re­port in Reuters. The drug had long been dis­trib­uted for free to pa­tients with rare cas­es of Lam­bert-Eaton Myas­thenic Syn­drome, un­til Cat­a­lyst pushed it through a small pro­gram to come up with the da­ta need­ed for an OK. Law­mak­ers in the US have been in­creas­ing­ly fo­cused on drug prices, though there are no rules or laws pre­vent­ing Cat­a­lyst from choos­ing the price it wants to charge for the drug.
→ Hop­ing to ex­pand the fran­chise for its trou­ble drug baric­i­tinib, Eli Lil­ly to­day tout­ed pos­i­tive Phase III da­ta for the drug in treat­ing se­vere atopic der­mati­tis. The phar­ma gi­ant stuck with topline da­ta for the drug, which was ap­proved for rheuma­toid arthri­tis at a low­er dose than Eli Lil­ly thought was vi­able. The drug is mar­ket­ed as Olu­mi­ant.
→ Ei­sai and their part­ners at Pur­due are post­ing pos­i­tive Phase III da­ta on lem­borex­ant, their orex­in ther­a­py for in­som­nia. The tri­al is high­light­ed with pa­tient re­port­ed out­comes on sleep on­set and du­ra­tion.