Halozyme shares drop af­ter Ab­b­Vie punts a failed pro­gram; Cel­gene buys an­oth­er can­cer drug
Shares of Halozyme dropped 10% this morn­ing $HA­LO af­ter the com­pa­ny an­nounced that Ab­b­Vie opt­ed to drop one of their part­nered pro­grams us­ing their plat­form tech with a tu­mor necro­sis fac­tor al­pha tar­get. Their Phase I study fell short of its tar­gets, forc­ing the end of the pro­gram. But they'll con­tin­ue to work to­geth­er un­der the terms of their $153 mil­lion 2015 pact.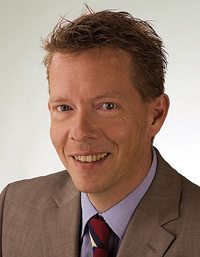 Michael Pehl, Cel­gene
The pro­lif­ic deal­mak­er Cel­gene has ac­quired rights to the can­cer drug ma­ri­zomib — a pro­tea­some in­hibitor be­ing stud­ied for glioblas­toma and mul­ti­ple myelo­ma — from the Triphase Ac­cel­er­a­tor Cor­po­ra­tion. They're keep­ing the de­tails qui­et for now, but Cel­gene is tak­ing over de­vel­op­ment costs and is pay­ing an up­front with mile­stones for the drug. "We are pleased with Triphase Ac­cel­er­a­tor's rapid and high qual­i­ty work to date, and we val­ue the ex­cep­tion­al col­lab­o­ra­tion we have with them to ad­vance ma­ri­zomib," said Cel­gene's pres­i­dent of hema­tol­ogy on­col­o­gy, Michael Pehl.
GSK and In­no­vi­va (NAS­DAQ: IN­VA) have filed for an FDA ap­proval of their triple com­bo for COPD, which in­cludes flu­ti­ca­s­one furoate/ume­cli­dini­um/vi­lanterol (FF/UMEC/VI 100/62.5/25 mcg).
A cou­ple of months af­ter Mast Ther­a­peu­tics $MSTX ac­knowl­edged that its lead Phase III study for sick­le cell dis­ease had flopped, the pen­ny biotech stock com­pa­ny says it's mak­ing progress on fig­ur­ing out next steps. Its top prospect now seems to be act­ing as a shell com­pa­ny for a re­verse merg­er with a pri­vate out­fit. And it's still look­ing for some way to rid it­self of ve­polox­am­er. Its near­ly worth­less shares are trad­ing at 10 cents this morn­ing.