Ham­mered by crit­ics, NewLink strikes back with pos­i­tive PhII in­dox­i­mod da­ta — and shares rock­et up
Few biotechs have in­spired the kind of love-hate re­la­tion­ship that NewLink Ge­net­ics $NLNK seems to pro­voke among the bulls and bears in the biotech in­vest­ment com­mu­ni­ty fol­low­ing its IDO work with pas­sion­ate self-in­ter­est.
Ear­li­er this year, the sen­ti­ment ran dis­tinct­ly along the bear/hate ar­gu­ment, born out by some dis­ap­point­ing da­ta and Genen­tech's de­ci­sion to punt their part­nered IDO1 ther­a­py. It al­so didn't help that their can­cer vac­cine flopped bad­ly in 2016.
To­day, though, was most­ly about good lov­ing, as NewLink shares shot up 75% by the close.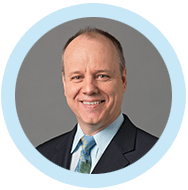 Charles Link, NewLink
What caused this sud­den eu­pho­ria?
Look­ing to prove that its drug in­dox­i­mod can amp up the ef­fi­ca­cy of Mer­ck's check­point ther­a­py Keytru­da in fight­ing melanoma, re­searchers rolled out a new set of da­ta that tout­ed an in­crease in the com­plete re­sponse rate from 12% to 20%, an over­all re­sponse rate of 61% and a dis­ease con­trol rate of 80%. The me­di­an pro­gres­sion-free sur­vival rate was record­ed at 12.9 months.
It's all da­ta from a small Phase II da­ta which the short crowd loves to crit­i­cize as of­ten as they can, cit­ing var­i­ous de­sign flaws and cher­ry pick­ing. It's al­so a long way from the piv­otal melanoma study, which will re­cruit 600 pa­tients for some­time in 2018, us­ing both Keytru­da and Op­di­vo.
"Our team is ex­cit­ed to move for­ward with this piv­otal tri­al," said Eu­gene Kennedy, the VP of med­ical af­fairs at NewLink. "We be­lieve that al­low­ing physi­cians the choice of ei­ther pem­brolizum­ab or nivolum­ab ac­cu­rate­ly re­flects cur­rent clin­i­cal care and should aid in en­rolling the tri­al by the end of 2018."
It's im­por­tant to re­mem­ber that this is not an IDO1 drug. NewLink on­ly knows that it works along the IDO path­way, sep­a­rate from the en­zy­mat­ic spe­cif­ic group, which in­cludes In­cyte's lead­ing epaca­do­stat.
This ar­gu­ment isn't near­ly over. The on­ly thing that will fi­nal­ly stop it will be de­fin­i­tive piv­otal re­sults.