Akcea reported in an SEC filing Thursday afternoon that it is chopping 10% of its workforce as a result of the FDA's surprise rejection of volanesorsen, their drug for regulating plasma triglyceride for patients with rare cases of familial chylomicronemia syndrome. The pink slips were handed out the same day at the biotech, which is run by CEO Paula Soteropoulos.
The company also offered its first acknowledgment of what went wrong, and how it hopes to deal with the crisis.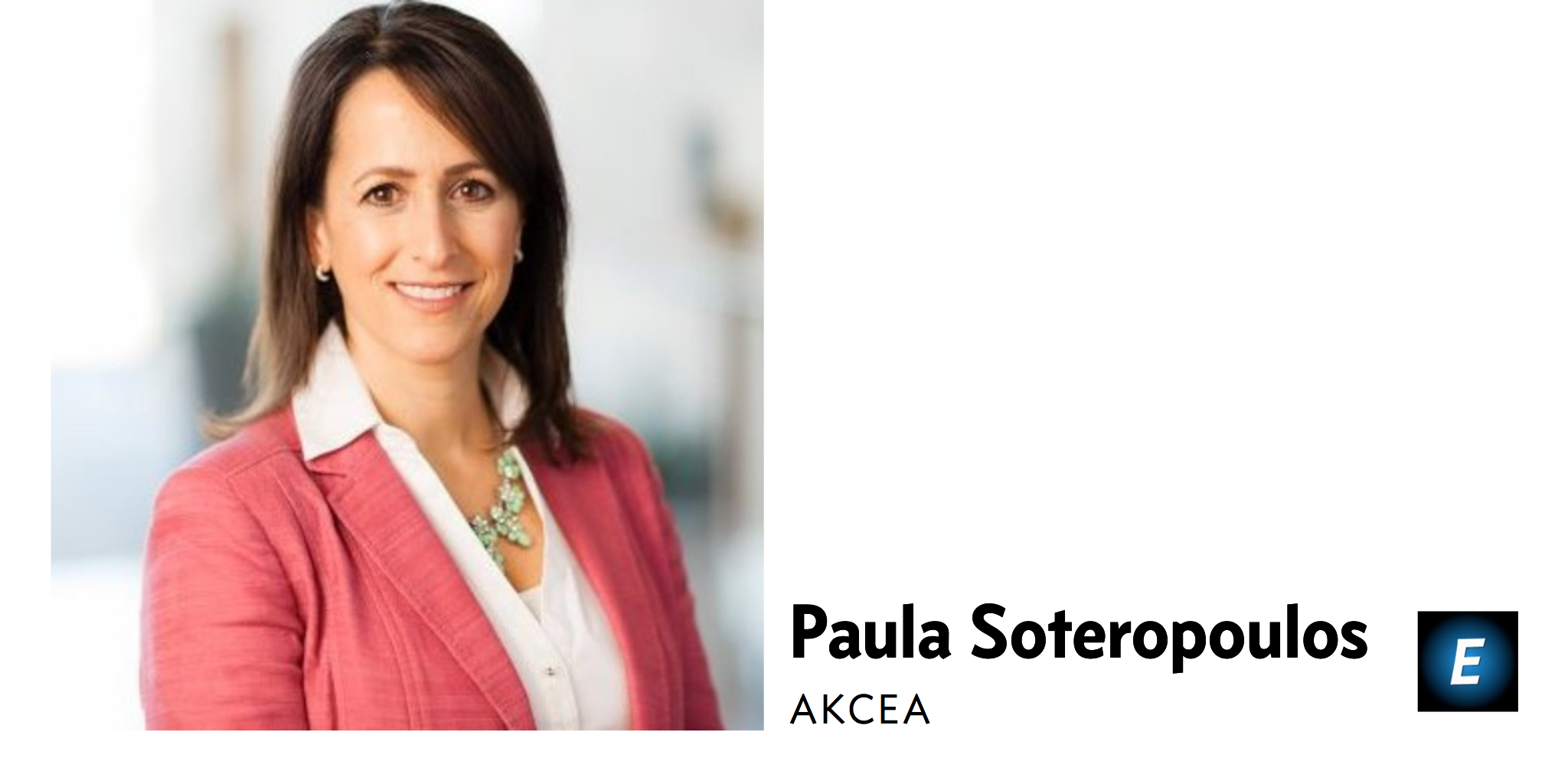 The company, a spinout from Ionis $IONS — which still has a controlling interest in Akcea — had been extraordinarily tight lipped about its afflictions, initially unwilling to spell out any reasons for the rejection. A majority of FDA experts on the panel review actually voted in favor of marketing approval. But in a surprise turnaround the agency itself issued a complete response letter 10 days ago.
Following up with the company Thursday night, a spokesperson for Akcea said that they have outlined what went wrong. In a note to Endpoints News, she noted:
Regarding the CRL, we said in our publicly webcast presentation at Wells Fargo yesterday that the issues raised are consistent with what was discussed at the AdComm and are related to data on managing platelet levels and dosing.  We hope to address this with data from our ongoing Open Label Extension study and/or Early Access Program, but we will not know the specific path forward or if this will be a sufficient approach until we meet with the FDA. We hope to do that as soon as possible. FCS is a debilitating disease with no therapeutic options. We continue to believe WAYLIVRA demonstrates a positive benefit/risk option for people living with the daily risk and burden of FCS.
This is where I'll note that FDA commissioner Scott Gottlieb once advocated for disclosing those CRLs, only to renege after being voted in as FDA commissioner last year. Had he followed through, there wouldn't be any questions about Akcea's position. None of that, though, has damaged his popularity with the industry, which has cheered the agency's responsiveness in speeding up reviews.
In an internal review put out ahead of the panel review, though, the FDA reviewers spelled out the problems with the application.
The agency reviewers spotlighted a general agreement that the drug has a clearly positive effect on regulating plasma triglyceride for patients with rare cases of familial chylomicronemia syndrome. That's a surrogate endpoint for the disease. But is the benefit really worth the risk of bleeding, after the drug was linked to sudden and unexpected drops in platelet counts?
Evidently not.
Akcea has a market cap of $2.3 billion, which it will need to ride out the storm. The company had 100 staffers at the end of the year, but was swelling fast in anticipation of an approval for this and one other drug. Before the rejection, Akcea said it had 270 employees. Friday morning, the company was smaller.
---
The best place to read
Endpoints News

? In your inbox.

Comprehensive daily news report for those who discover, develop, and market drugs. Join 44,900+ biopharma pros who read Endpoints News by email every day.

Free Subscription
---
---
---