Ham­mered hard by a sur­pris­ing FDA re­jec­tion, Io­n­is spin­out Akcea of­fers an ex­pla­na­tion and then chops 1-in-10 staffers
Akcea re­port­ed in an SEC fil­ing Thurs­day af­ter­noon that it is chop­ping 10% of its work­force as a re­sult of the FDA's sur­prise re­jec­tion of volane­sors­en, their drug for reg­u­lat­ing plas­ma triglyc­eride for pa­tients with rare cas­es of fa­mil­ial chy­lomi­crone­mia syn­drome. The pink slips were hand­ed out the same day at the biotech, which is run by CEO Paula Soteropou­los.
The com­pa­ny al­so of­fered its first ac­knowl­edg­ment of what went wrong, and how it hopes to deal with the cri­sis.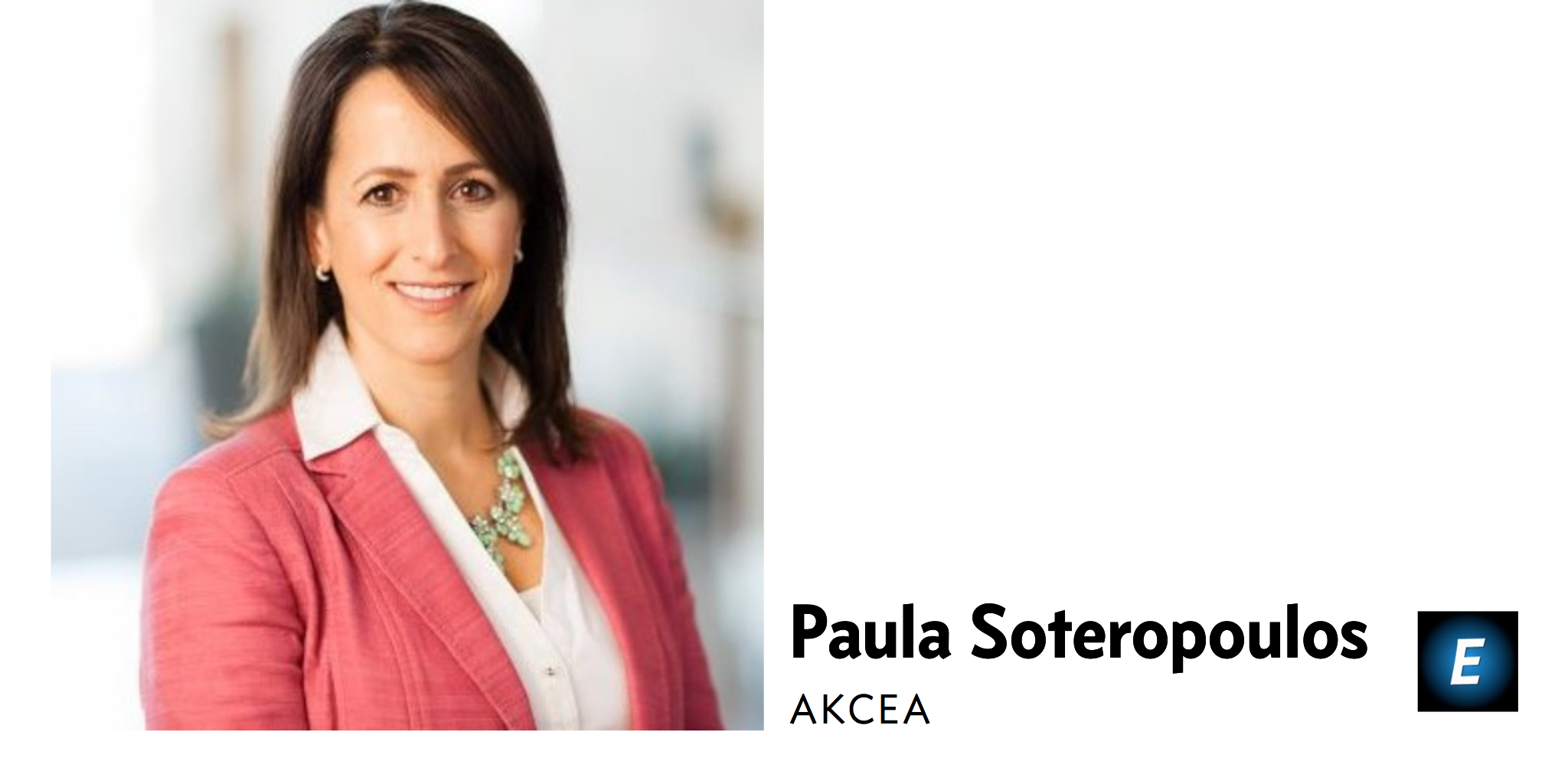 The com­pa­ny, a spin­out from Io­n­is $IONS — which still has a con­trol­ling in­ter­est in Akcea — had been ex­tra­or­di­nar­i­ly tight lipped about its af­flic­tions, ini­tial­ly un­will­ing to spell out any rea­sons for the re­jec­tion. A ma­jor­i­ty of FDA ex­perts on the pan­el re­view ac­tu­al­ly vot­ed in fa­vor of mar­ket­ing ap­proval. But in a sur­prise turn­around the agency it­self is­sued a com­plete re­sponse let­ter 10 days ago.
Fol­low­ing up with the com­pa­ny Thurs­day night, a spokesper­son for Akcea said that they have out­lined what went wrong. In a note to End­points News, she not­ed:
Re­gard­ing the CRL, we said in our pub­licly we­b­cast pre­sen­ta­tion at Wells Far­go yes­ter­day that the is­sues raised are con­sis­tent with what was dis­cussed at the Ad­Comm and are re­lat­ed to da­ta on man­ag­ing platelet lev­els and dos­ing. We hope to ad­dress this with da­ta from our on­go­ing Open La­bel Ex­ten­sion study and/or Ear­ly Ac­cess Pro­gram, but we will not know the spe­cif­ic path for­ward or if this will be a suf­fi­cient ap­proach un­til we meet with the FDA. We hope to do that as soon as pos­si­ble. FCS is a de­bil­i­tat­ing dis­ease with no ther­a­peu­tic op­tions. We con­tin­ue to be­lieve WAYLIVRA demon­strates a pos­i­tive ben­e­fit/risk op­tion for peo­ple liv­ing with the dai­ly risk and bur­den of FCS.
This is where I'll note that FDA com­mis­sion­er Scott Got­tlieb once ad­vo­cat­ed for dis­clos­ing those CRLs, on­ly to re­nege af­ter be­ing vot­ed in as FDA com­mis­sion­er last year. Had he fol­lowed through, there wouldn't be any ques­tions about Akcea's po­si­tion. None of that, though, has dam­aged his pop­u­lar­i­ty with the in­dus­try, which has cheered the agency's re­spon­sive­ness in speed­ing up re­views.
In an in­ter­nal re­view put out ahead of the pan­el re­view, though, the FDA re­view­ers spelled out the prob­lems with the ap­pli­ca­tion.
The agency re­view­ers spot­light­ed a gen­er­al agree­ment that the drug has a clear­ly pos­i­tive ef­fect on reg­u­lat­ing plas­ma triglyc­eride for pa­tients with rare cas­es of fa­mil­ial chy­lomi­crone­mia syn­drome. That's a sur­ro­gate end­point for the dis­ease. But is the ben­e­fit re­al­ly worth the risk of bleed­ing, af­ter the drug was linked to sud­den and un­ex­pect­ed drops in platelet counts?
Ev­i­dent­ly not.
Akcea has a mar­ket cap of $2.3 bil­lion, which it will need to ride out the storm. The com­pa­ny had 100 staffers at the end of the year, but was swelling fast in an­tic­i­pa­tion of an ap­proval for this and one oth­er drug. Be­fore the re­jec­tion, Akcea said it had 270 em­ploy­ees. Fri­day morn­ing, the com­pa­ny was small­er.