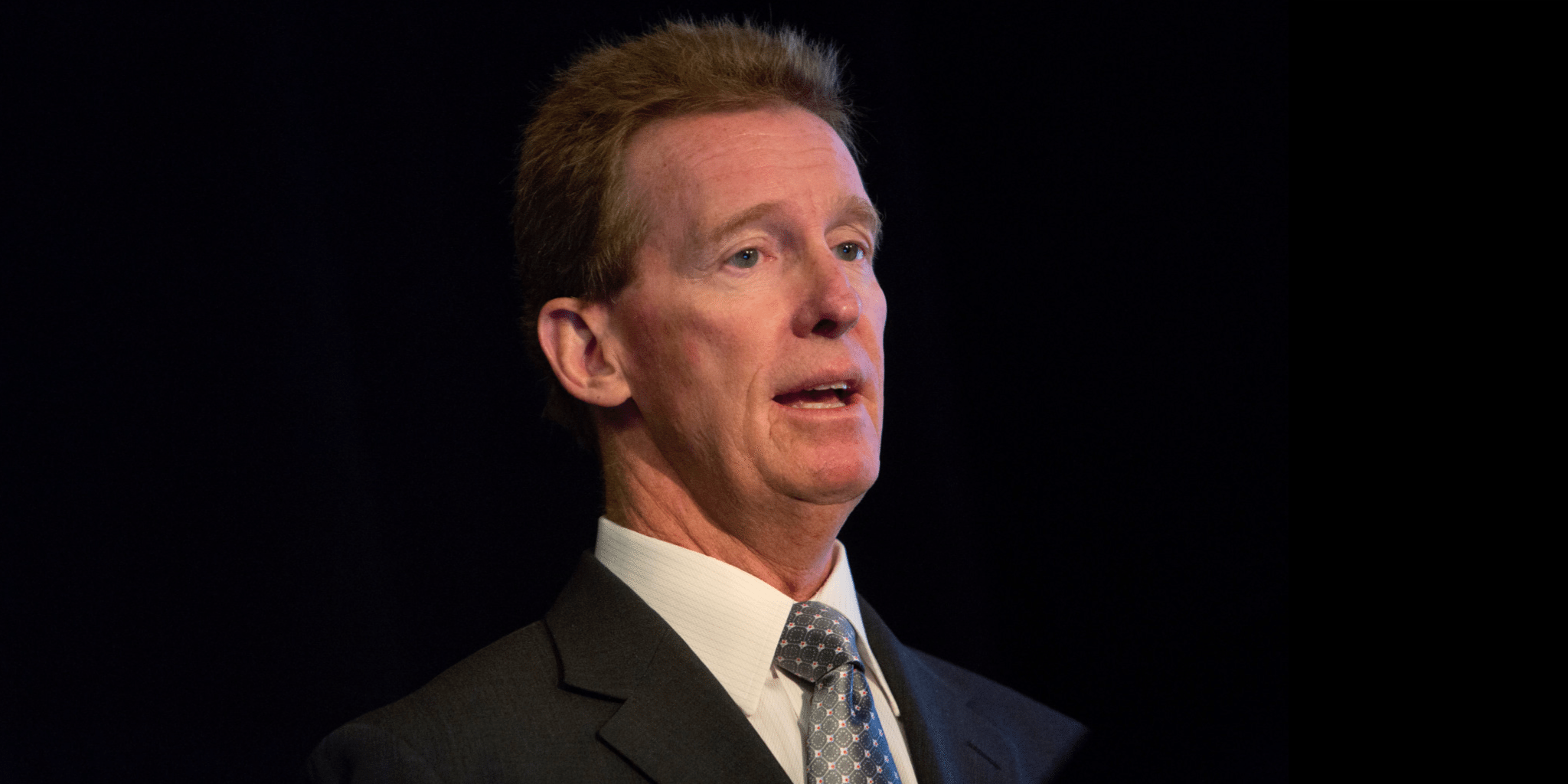 Hard charg­ing Neu­ro­crine hit with a sud­den set­back as Tourette study flops
Kevin Gor­man, CEO of Neu­ro­crine Bio­sciences, presents at a Jef­feries in­vestor con­fer­ence in 2013. bloomberg/via get­ty im­ages
---
Neu­ro­crine has been on a roll for the past five weeks — right up to Tues­day evening.
First the FDA ap­proved In­grez­za (val­be­nazine) for tar­dive dysk­i­ne­sia in April, their first ever reg­u­la­to­ry OK. Then just a few days ago its part­ner Ab­b­Vie came through with promis­ing late-stage da­ta for their en­dometrio­sis drug elagolix, out­li­censed to them in 2010.
But no­body pitch­es a per­fect game in biotech $NBIX. And on Tues­day af­ter­noon the biotech was forced to con­cede that a mid-stage study for In­grez­za in Tourette syn­drome had flopped.
In­ves­ti­ga­tors for the com­pa­ny im­me­di­ate­ly pinned the blame on what they called in­ef­fec­tive dos­ing of the drug, vow­ing to plow ahead with a bet­ter de­sign. And they pulled some sub­set da­ta out of the batch to il­lus­trate their case — that this is a set­back, not a lost cause.
The sub­set da­ta were none too clear in their state­ment on the tri­al fail­ure. All the com­pa­ny said was that for "the sub­set of sub­jects with phar­ma­ceu­ti­cal ex­po­sure in the ap­pro­pri­ate range, there was a sub­stan­tial re­duc­tion in tics (e.g., -11.3 to -13.7 points on the YGTSS (Yale Glob­al Tic Sever­i­ty Scale)). For sub­jects with sub-ther­a­peu­tic ex­po­sure, tic re­duc­tion was com­pa­ra­ble to place­bo (e.g., -4.7 to -8.3 points on the YGTSS)."
Sub­set da­ta are of­ten not sub­stan­tial enough to pro­vide any­thing more than an in­di­ca­tion. And they can be woe­ful­ly mis­lead­ing.
Neu­ro­crine shares dropped 9% on the fail­ure.
"This study showed that we un­der­es­ti­mat­ed the IN­GREZ­ZA dose need­ed for the pe­di­atric pop­u­la­tion but al­so pro­vid­ed us with a clear-cut view in­to the lev­el of dos­ing re­quired for fu­ture stud­ies," said Christo­pher F. O'Brien, chief med­ical of­fi­cer of Neu­ro­crine. "We have de­vel­oped a com­plete ex­po­sure-re­sponse mod­el from this study that we be­lieve ac­cu­rate­ly de­fines the ap­pro­pri­ate dose-range to be test­ed in the next clin­i­cal study that will be start­ed lat­er this year. We were very pleased with the con­duct of the T-Force GREEN study in that we were able to iden­ti­fy the ap­pro­pri­ate pe­di­atric sub­jects for the clin­i­cal tri­al, and the in­ves­ti­ga­tors demon­strat­ed con­sis­tent and ap­pro­pri­ate ap­pli­ca­tion of the Yale Glob­al Tic Sever­i­ty Scale."