Har­vard prof David Sin­clair backs an­ti-ag­ing up­start Life Bio, which just raised $50M for re­search
You can add Life Bio­sciences to the list of biotech star­tups look­ing to make a name for them­selves in the bur­geon­ing field of an­ti-ag­ing drug re­search.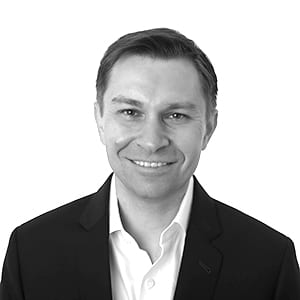 David Sin­clair
The Boston-based biotech — which has close ties to David Sin­clair, a Har­vard ge­neti­cist who's been in­volved in a va­ri­ety of star­tups — says to­day that it's lined up $50 mil­lion in B round cash. There's no word on who ex­act­ly is in­vest­ing in the com­pa­ny, but there's no short­age of am­bi­tion.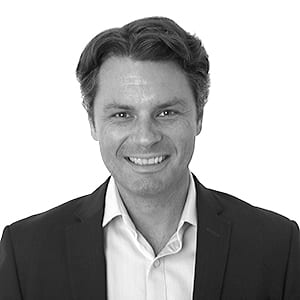 Tris­tan Ed­wards
"We have un­der­tak­en a big land-grab of longevi­ty-re­lat­ed in­tel­lec­tu­al prop­er­ty and we have pulled to­geth­er a lot of the world's longevi­ty sci­en­tists," Life CEO Tris­tan Ed­wards told the Fi­nan­cial Times in a pre­view of the an­nounce­ment. Ed­wards co-found­ed the com­pa­ny along­side Sin­clair.
The FT notes that the mon­ey is com­ing from wealthy in­vestors at­tract­ed to the longevi­ty field, but al­so of­fers no specifics. The re­port adds that the com­pa­ny val­u­a­tion is set at an es­ti­mat­ed $500 mil­lion.
Life's claim to fame is that it's pur­su­ing what the team de­scribes as "all 8" path­ways in­volved in ag­ing, which in­cludes some fa­mil­iar tar­gets rang­ing from cell senes­cence to stem cell ex­haus­tion and mi­to­chon­dria dys­func­tion re­lat­ed to the body's bat­tery packs. And they've es­tab­lished 6 sub­sidiary units to go af­ter these tar­gets in a col­lab­o­ra­tive fash­ion, with Senolyt­ic go­ing af­ter the old cells that ac­cu­mu­late in our bod­ies as we grow old­er.
Ed­wards is a trans­plant from Aus­tralia, which may help ex­plain why Life just days ago in­vest­ed $7.5 mil­lion in Prana Biotech­nol­o­gy $PRAN, a small Mel­bourne-based out­fit that's been en­gaged for years in high-risk neu­rode­gen­er­a­tion work.
An­ti-ag­ing re­search has looped in a va­ri­ety of play­ers, from Google's Cal­i­co to Uni­ty and Ju­ve­nes­cence. Oth­ers in biotech are tar­get­ing ag­ing re­lat­ed dis­eases, like mus­cle weak­ness, but go­ing af­ter spe­cif­ic ail­ments along the path to longevi­ty.