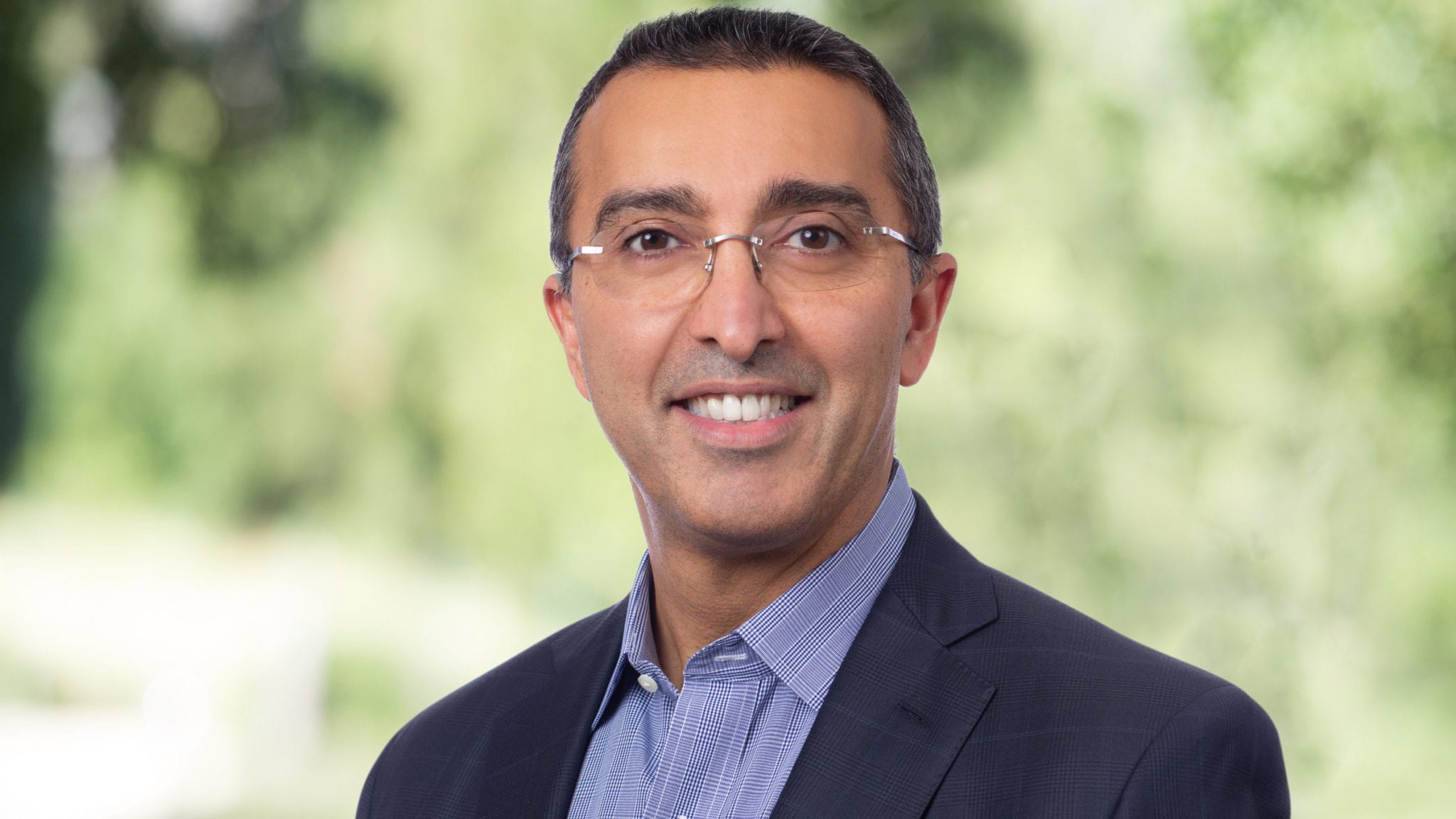 Har­vard prof Omid Farokhzad heads west, set­ting up a new Bay Area biotech on a mis­sion to start a rev­o­lu­tion in pre-symp­to­matic dis­ease de­tec­tion
As a Har­vard pro­fes­sor with close ties to MIT's Bob Langer, Omid Farokhzad has en­joyed a high-pro­file role in the Boston/Cam­bridge biotech com­mu­ni­ty, where he's par­tic­i­pat­ed in launch­ing a line­up of star­tups. And now Farokhzad — whose ac­com­plish­ments ex­tend to his role as physi­cian-sci­en­tist at Brigham and Women's Hos­pi­tal — has put it all in his rear view mir­ror, jour­ney­ing out to the Bay Area to launch a new biotech he vows can go on to play a rev­o­lu­tion­ary role in open­ing the door to the ear­ly de­tec­tion of dis­eases.
And this time, he's helm­ing the ven­ture as a first-time CEO.
The com­pa­ny is called Seer, which is tak­ing its place in the bustling biotech hub that Genen­tech helped cre­ate in South San Fran­cis­co. The big idea: Shift­ing away from ge­nomics, Seer's team has been build­ing a pro­teomics plat­form that will do some pop­u­la­tion-wide ex­plo­rations, build­ing a moun­tain of da­ta that can be probed with ma­chine learn­ing tech in search of in­sights in­to dis­eases that can be used to de­vel­op liq­uid biop­sy prod­ucts for ear­ly-stage di­ag­no­sis.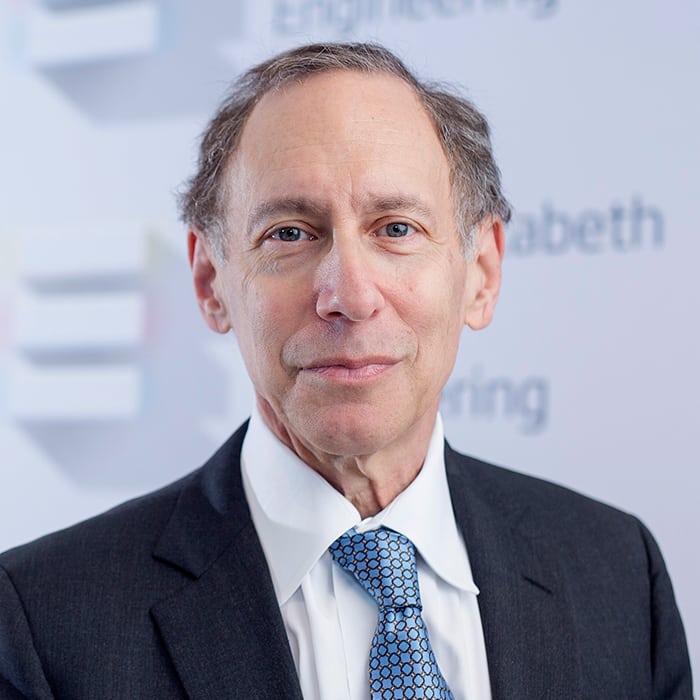 Bob Langer
The ear­li­er you are in de­tect­ing dis­ease, the bet­ter your chances of cur­ing it — or stop­ping it from be­com­ing a threat. If it works, Seer will build and mar­ket liq­uid biop­sy prod­ucts for pre-symp­to­matic dis­eases, start­ing with can­cer and neu­rol­o­gy.
Why the abrupt change of lo­cale and jobs? We talked about that.
"If I didn't put my own fin­ger­print on (Seer) in a mean­ing­ful way," Farokhzad tells me, "I knew I would re­gret it for the rest of my life."
The Bay Area, he adds, is the on­ly place he can find the right tal­ent mix to do this com­plex tech work on the pro­teome, a dis­ci­pline that would re­quire ex­per­tise in nan­otech­nol­o­gy (his spe­cial­ty), pro­tein chem­istry, ma­chine learn­ing and da­ta an­a­lyt­ics for a mas­sive amount of da­ta — "done rapid­ly at scale."
Hav­ing formed Seer a year ago, Farokhzad left his Cam­bridge/Boston post last March to join a team that has since grown to 20. Dur­ing that time, he's pieced to­geth­er $36 mil­lion in ven­ture sup­port for his com­pa­ny. That group of back­ers in­cludes Mav­er­ick Ven­tures and In­vus.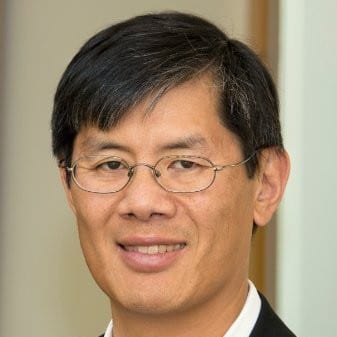 Philip Ma
MIT's pro­lif­ic Langer, who's al­lied with his for­mer post­doc stu­dent on star­tups like Blend Ther­a­peu­tics — which lat­er re­tooled its tech and changed its name to Tarve­da — is in for the ride, lead­ing the sci­en­tif­ic ad­vi­so­ry group for Seer. And then there's Philip Ma, the pres­i­dent and chief busi­ness de­vel­op­ment of­fi­cer. The ex-McK­in­sey part­ner set up the Dig­i­tal Health Tech­nolo­gies and Da­ta Sci­ences group at Bio­gen. The rest of the team — which will dou­ble in size over the next year — in­cludes a broad range of tal­ents.
Farokhzad be­lieves they should be po­si­tioned to start pro­duc­ing clin­i­cal read­outs from their de­vel­op­ment work in 2019 and 2020, with their first new prod­uct on the 2021 time hori­zon.
"Pre­clin­i­cal is tough to de­ci­pher," says the sci­en­tist. "You have to get in­to clin­i­cal stud­ies to re­al­ly un­der­stand what's go­ing on."
The sci­en­tist has banked plen­ty of ex­pe­ri­ence along the way of an event­ful ca­reer. His list of star­tups in­cludes Se­lec­ta as well as Bind Bio­sciences, which sold off its as­sets un­der bank­rupt­cy.
At this point, the tech­nol­o­gy he's now fo­cused on has reached the stage where you can do some­thing fast with a small num­ber of pro­teins, or take days and weeks to go broad. Farokhzad be­lieves Seer is po­si­tion­ing it­self to go broad fast, which could have ma­jor im­pli­ca­tions. Be­ing able at some point to re­li­ably iden­ti­fy pre-symp­to­matic Alzheimer's, to use the most ob­vi­ous and chal­leng­ing ex­am­ple, would open up a new ap­proach to drug de­vel­op­ment af­ter bil­lions of dol­lars have been burned up in fruit­less R&D pro­grams.
Big dream? You could say so. If Il­lu­mi­na is the leader in ge­nomics, Farokhzad be­lieves the new­ly un­veiled Seer can be­come a gi­ant just as big fol­low­ing the pro­teomics path­way.
"There is an ex­treme­ly large vac­u­um to fill in be­com­ing a leader in this field," he says. "We're talk­ing about many tens of bil­lions of mar­ket op­por­tu­ni­ty."
---
Im­age: Omid Farokhzad. SEER