Haul­ing in a $100M mega-round, gene ther­a­py start­up Gen­er­a­tion Bio builds al­ter­na­tive to po­ten­tial­ly risky vi­ral vec­tors
A gene ther­a­py com­pa­ny head­ed up by big­wigs and backed ear­ly on by At­las has pulled in a mega-round of $100 mil­lion. The 2-year-old start­up cap­tured in­vestors' at­ten­tion by sug­gest­ing it knows a bet­ter way to do gene trans­fer than the po­ten­tial­ly tox­ic vi­ral vec­tor strate­gies of late.
Gen­er­a­tion Bio is the Boston/Cam­bridge up­start, and it's a com­pa­ny that's strayed from the pack when it comes to the how of gene ther­a­py. While its ri­vals in the field are buck­ling down on vi­ral ve­hi­cles like ade­no as­so­ci­at­ed virus­es (AAV), Gen­er­a­tion Bio is tak­ing a dif­fer­ent route.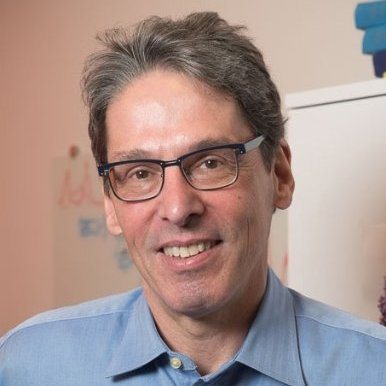 Robert Kotin
Found­ed in part by ex-NIH, ex-Voy­ager ex­ec­u­tive Robert Kotin, whom you may know as one of the world's top ex­perts on vi­ral trans­port, the new com­pa­ny cen­ters on a tech they're call­ing close-end­ed DNA (ceD­NA). This can move from the cy­to­plasm of the cell to the nu­cle­us with­out an AAV car­ry­ing it along. Once in­side the nu­cle­us, it can cre­ate high lev­els of gene ex­pres­sion ca­pa­ble of ad­dress­ing a broad range of ge­net­ic dis­eases.
Gen­er­a­tion Bio says the hope is that this tech can ad­dress the emerg­ing con­cern re­volv­ing around vi­ral vec­tors. Well-known gene ther­a­py com­pa­nies like Spark and Sol­id Bio­sciences are us­ing AAVs as vec­tors, a method that, when used in high dos­es, has re­cent­ly been called in­to ques­tion by a pi­o­neer in the field, Penn pro­fes­sor James Wil­son.
Wil­son sur­prised the gene ther­a­py com­mu­ni­ty in Jan­u­ary when he quit the ad­vi­sor board of Sol­id and raised alarms about the po­ten­tial tox­i­c­i­ty of high-dose AAV stud­ies.
Gen­er­a­tion Bio is cap­i­tal­iz­ing on the un­cer­tain­ty cloud­ing the lead­ing tech in the field by por­tray­ing their ther­a­pies as po­ten­tial­ly safer.
Last month, the com­pa­ny's CEO Ge­off Mc­Do­nough told End­points the com­pa­ny would start by us­ing a lipid nanopar­ti­cle to de­liv­er ceD­NA to the liv­er, where it will make sys­temic pro­teins to fight dis­eases.
"These ther­a­pies are de­signed to over­come the im­muno­genic­i­ty as­so­ci­at­ed with vi­ral-vec­tor gene ther­a­pies, which has his­tor­i­cal­ly lim­it­ed the num­ber of pa­tients that can be treat­ed and pre­vent­ed re-dos­ing," Gen­er­a­tion Bio stat­ed in a press re­lease. "Since its found­ing in 2016, Gen­er­a­tion Bio has demon­strat­ed durable, dose-de­pen­dent ex­pres­sion and the abil­i­ty to in­crease ex­pres­sion in the liv­er with re-dos­ing in vi­vo with the Ge­neWave plat­form."
In­vestors ap­pear to be in­trigued. The $100 mil­lion fi­nanc­ing was a Se­ries B led by Fi­deli­ty Man­age­ment & Re­search Com­pa­ny, with par­tic­i­pa­tion from In­vus, Deer­field Man­age­ment Com­pa­ny, Cas­din Cap­i­tal, Fore­site Cap­i­tal, and Leerink Part­ners' Af­fil­i­ates.
This round comes less than two months af­ter Gen­er­a­tion Bio an­nounced its $25 mil­lion Se­ries A backed by At­las.
The new mon­ey will be used to take two ther­a­peu­tic can­di­dates through IND-en­abling stud­ies.
"This will be a crit­i­cal­ly im­por­tant year for us as we de­vel­op the Ge­neWave plat­form and work to­wards our first de­vel­op­ment can­di­dates to ad­dress rare dis­eases of the liv­er," Mc­Do­nough said in a state­ment. "The round will al­so sup­port the de­vel­op­ment of ap­proach­es to de­liv­er ceD­NA to oth­er tis­sues such as the eye, the cen­tral ner­vous sys­tem and the lungs."
---
Im­age: Gen­er­a­tion Bio's pres­i­dent and CEO Ge­off Mc­Do­nough. Gen­er­a­tion Bio