Hav­ing sold its cor­po­rate self, Toca­gen auc­tions off sci­en­tif­ic plat­form to San Diego biotech
With the der­mati­tis spe­cial­ists at Forte Bio­sciences now in­hab­it­ing Toca­gen's cor­po­rate skele­ton, a small San Diego biotech has won rights to its sci­en­tif­ic plat­form.
De­n­o­vo Bio­phar­ma, a biotech based in San Diego and backed large­ly by in­vestors in Chi­na, will ac­quire Toca­gen's retro-vi­ral repli­cat­ing plat­form, in­clud­ing their for­mer lead gene ther­a­py for brain can­cer. The drug, now re­brand­ed as DB107, failed a Phase III clin­i­cal tri­al last year, but De­n­o­vo said they saw promis­ing signs in a sub­set of pa­tients and will use their bio­mark­er plat­form to se­lect pa­tients they be­lieve the ther­a­py will work on.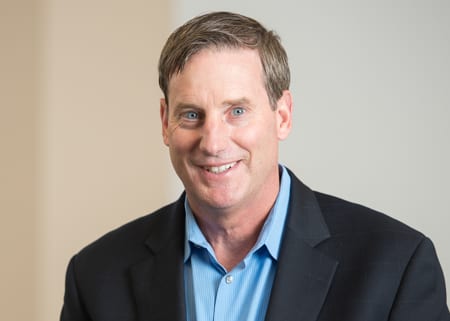 Mar­ty Du­vall
Three years ago, led by ARI­AD and Mer­ck vet Mar­ty Du­vall, Toca­gen and their can­cer gene ther­a­py ap­proach looked promis­ing enough to in­vestors that they were able to raise $85 mil­lion in an IPO. The idea was to do a two-part strike. Part 1 in­volved send­ing a vi­ral vec­tor that would in­fect can­cer cells and de­liv­er a gene for an en­zyme — the same strat­e­gy oth­er ex­per­i­men­tal gene ther­a­pies take in nor­mal tis­sue, such as Sarep­ta-Lyso­gene's MPS II­IA treat­ment. Part 2 in­volved in­ject­ing a pro­drug that is con­vert­ed in an an­ti-can­cer agent in the tar­get­ed cells.
It was an in­trigu­ing idea, but in Sep­tem­ber it failed a Phase III tri­al. Pa­tients in the con­trol arm ac­tu­al­ly out­lived pa­tients in the drug arm by a month. What was left of the com­pa­ny's stock price dis­in­te­grat­ed overnight. In Feb­ru­ary, Forte Bio­sciences, a biotech fo­cused on in­flam­ma­to­ry skin con­di­tions, bought Toca­gen and used it to re­verse merge on­to the pub­lic mar­ket.
De­n­o­vo Bio­phar­ma has built a pipeline of drugs that failed — gen­er­al­ly in late-stage tri­als — at oth­er com­pa­nies and which they be­lieve can work in a sub­set of pa­tients. Their lead drug is en­za­s­tau­rin, a ki­nase in­hibitor that failed a Phase III in dif­fuse large B cell lym­phoma at Eli Lil­ly in 2013. They al­so have a schiz­o­phre­nia drug from Lil­ly that failed in Phase III — and which Lil­ly has the rights to re­pur­chase — an acute myeloid leukemia drug from Sune­sis, a de­pres­sion drug from Bris­tol My­ers Squibb and an Alzheimer's drug from Ori­on.
The idea is to use ge­net­ic da­ta from pa­tient plas­ma to find new bio­mark­ers. The com­pa­ny was found­ed in 2012. Crunch­base records them as hav­ing raised CN¥300 mil­lion, or about $42 mil­lion to date.
So­cial im­age: Mar­ty Du­vall, Toca­gen CEO via YouTube