Hemab, still play­ing coy, gets its first ma­jor fundraise for he­mo­phil­ia bis­pecifics
A com­pa­ny seed­ed by No­vo's in­cu­ba­tor at the end of 2020 is tak­ing its next step Thurs­day, emerg­ing in­to the he­mo­phil­ia space with a hefty Se­ries A.
The Dan­ish biotech Hemab is putting the bow on a $55 mil­lion round ear­ly Thurs­day, raised with mon­ey from No­vo Seeds as well as promi­nent in­vestor RA Cap­i­tal. See­ing RA in­vest as ear­ly as a Se­ries A rais­es the nat­ur­al sus­pi­cion of a po­ten­tial IPO, and new­ly-ap­point­ed CEO Ben­ny Sorensen told End­points News he'd hoped to be asked about it.
But that doesn't mean he's giv­ing away any free an­swers, de­mur­ring with "it de­pends."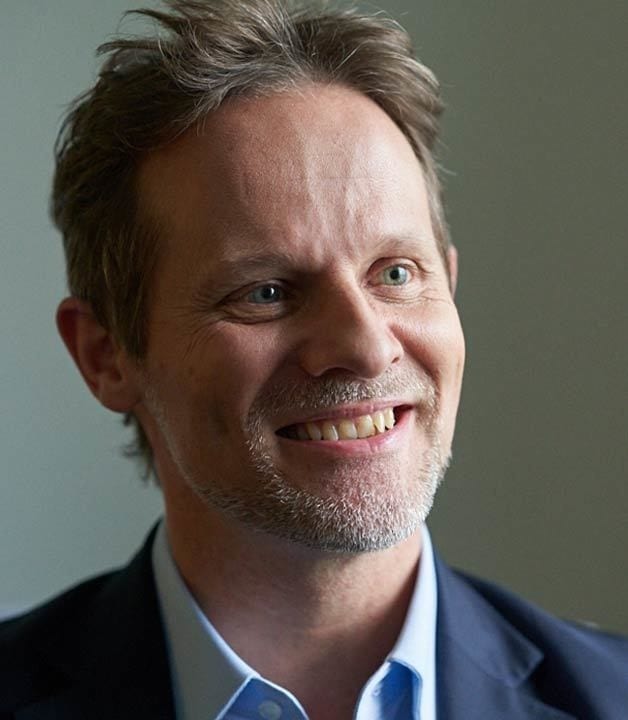 Ben­ny Sorensen
"We have tons of cap­i­tal to ad­vance pro­grams right now, but the very clear mis­sion for Hemab is to ad­vance the com­pa­ny and gen­er­ate fur­ther da­ta," Sorensen said. "Our clear­ly stat­ed mis­sion is to be­come a ful­ly in­de­pen­dent biotech com­pa­ny that dis­cov­ers and launch­es phar­ma­ceu­ti­cals for blood clot­ting dis­or­ders. We have to raise more cap­i­tal in the fu­ture, but right now we're ex­cit­ed to have plen­ty of cap­i­tal."
So what's gen­er­at­ing all the ex­cite­ment be­hind Thurs­day's raise? Hemab has been fo­cus­ing on its lead can­di­date, a bis­pe­cif­ic an­ti­body the com­pa­ny is look­ing to eval­u­ate in a "va­ri­ety" of bleed­ing dis­or­ders, Sorensen said. The biotech re­vealed lit­tle back in De­cem­ber, and Sorensen again kept things close to the vest.
The on­ly clue Sorensen dropped in­volves the "tremen­dous" amount of progress Hemab has made since that seed round sev­en months ago.
Re­gard­less of what in­di­ca­tion Hemab specif­i­cal­ly goes af­ter, Sorensen will be lead­ing the com­pa­ny in­to an ex­treme­ly crowd­ed he­mo­phil­ia mar­ket. The Dan­ish bio­phar­ma No­vo Nordisk, sep­a­rate from the in­cu­ba­tor that has fund­ed Hemab thus far, has its own pro­gram in con­cizum­ab it hopes can com­pete against Roche gi­ant Hem­li­bra.
Even though No­vo Nordisk got a Phase III tri­al back on track last sum­mer fol­low­ing safe­ty is­sues back in March 2020, Hem­li­bra is a tough cook­ie to catch. The drug quick­ly reached block­buster sta­tus af­ter ap­proval in Oc­to­ber 2018 for rou­tine pro­phy­lax­is to lessen bleed­ing episodes, tal­ly­ing al­most $2.4 bil­lion in 2020 sales and an­oth­er $720 mil­lion in the first quar­ter of 2021.
Roche is al­so look­ing to ex­pand the drug in­to mild to mod­er­ate he­mo­phil­ia A and re­leased fi­nal pos­i­tive analy­ses for a Phase II­Ib study in­to he­mo­phil­ia A pa­tients with in­hibitors to fac­tor VI­II last Mon­day. But No­vo Seeds is chas­ing small­er pa­tient pop­u­la­tion where there aren't any ap­proved treat­ments, man­ag­ing part­ner Søren Møller told End­points.
"The pro­gram fits, it's well po­si­tioned with rare bleed­ing dis­or­ders," Møller said. "We take sort of that or­phan niche ap­proach. We do feel that this is a prod­uct that can eas­i­ly work in the con­text of gene ther­a­py and oth­er ap­proach­es that are com­ing out."
In ad­di­tion to No­vo Seeds and RA Cap­i­tal, Health­Cap co-lead Thurs­day's round.