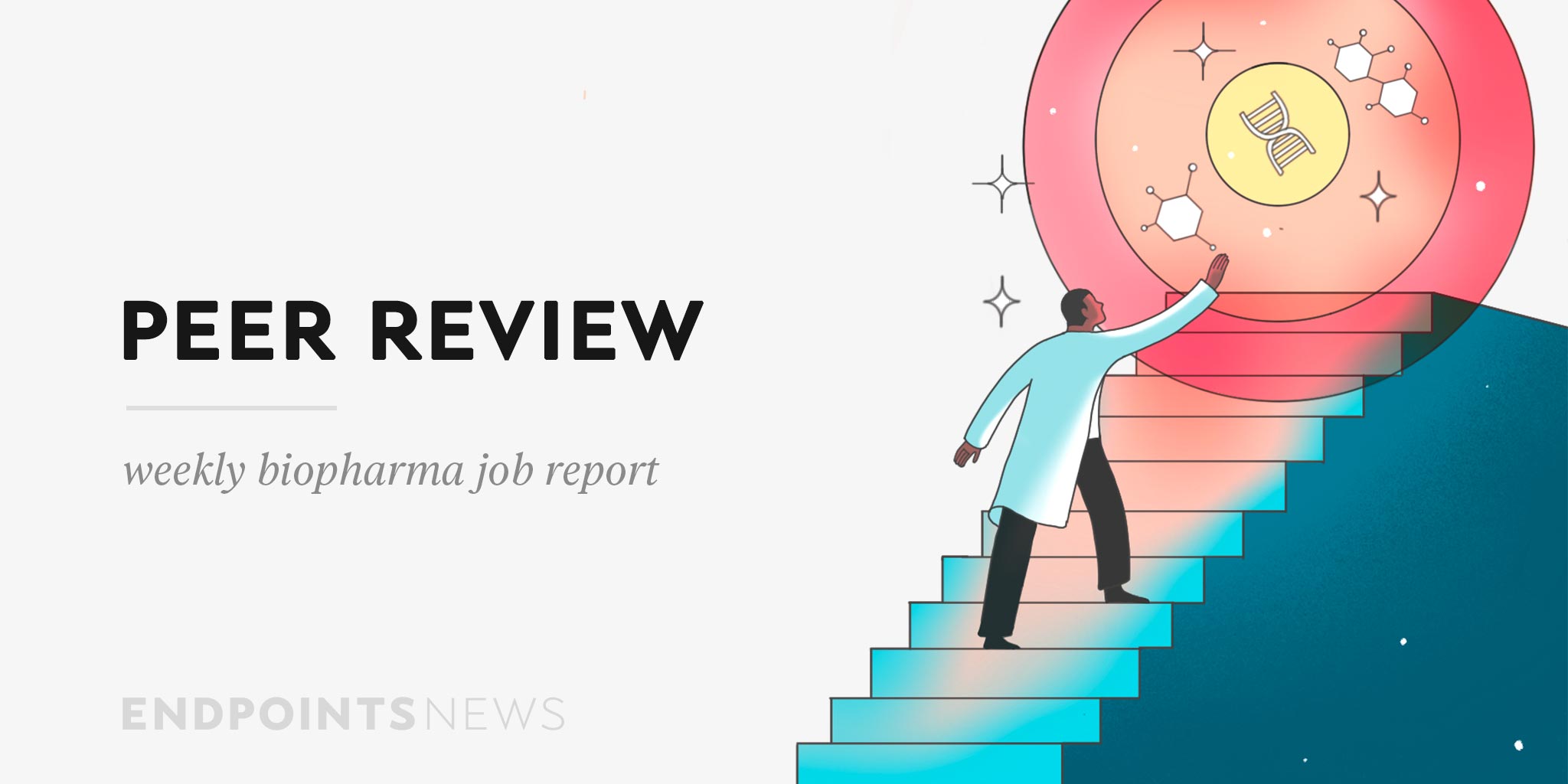 Hem­genix now ap­proved, Paul Per­reault plans his ex­it from CSL; Lian­Bio pres­i­dent hands in res­ig­na­tion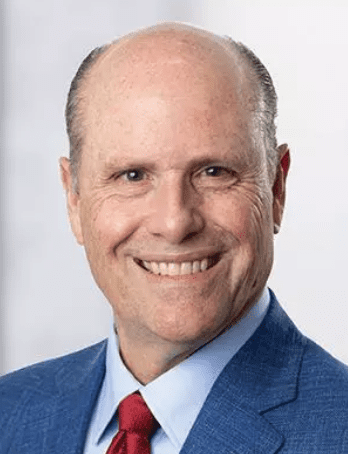 Paul Per­reault
→ As CSL trends up­ward, Paul Per­reault will soon step down, putting one of his lieu­tenants in the top spot.
Paul McKen­zie, the COO at the Aus­tralian phar­ma since 2019, will be­come CSL's chief ex­ec­u­tive on March 6, while Per­reault lends a hand in an ad­vi­so­ry ca­pac­i­ty for six more months af­ter the tran­si­tion takes ef­fect. McKen­zie owns Big Phar­ma ex­pe­ri­ence from Mer­ck, Bris­tol My­ers Squibb and J&J's Janssen, and was Bio­gen's EVP of phar­ma­ceu­ti­cal op­er­a­tions & tech­nol­o­gy be­fore CSL came call­ing.
The he­mo­phil­ia B drug Hem­genix, which CSL de­vel­oped with uniQure, was ap­proved in late No­vem­ber. But its $3.5 mil­lion price tag dwarfs that of No­var­tis' spinal mus­cu­lar at­ro­phy gene ther­a­py Zol­gens­ma, known as phar­ma's most ex­pen­sive drug at $2 mil­lion. Per­reault, who was named CEO in 2013, al­so steered CSL to an $11.7 bil­lion ac­qui­si­tion of Vi­for Phar­ma and teed up an mR­NA al­liance with Arc­turus for $200 mil­lion up­front.
"In work­ing close­ly with Dr. McKen­zie for more than three years, I am con­fi­dent he will con­tin­ue to in­no­vate and build on CSL's track record of growth for years to come," Per­reault said in a state­ment.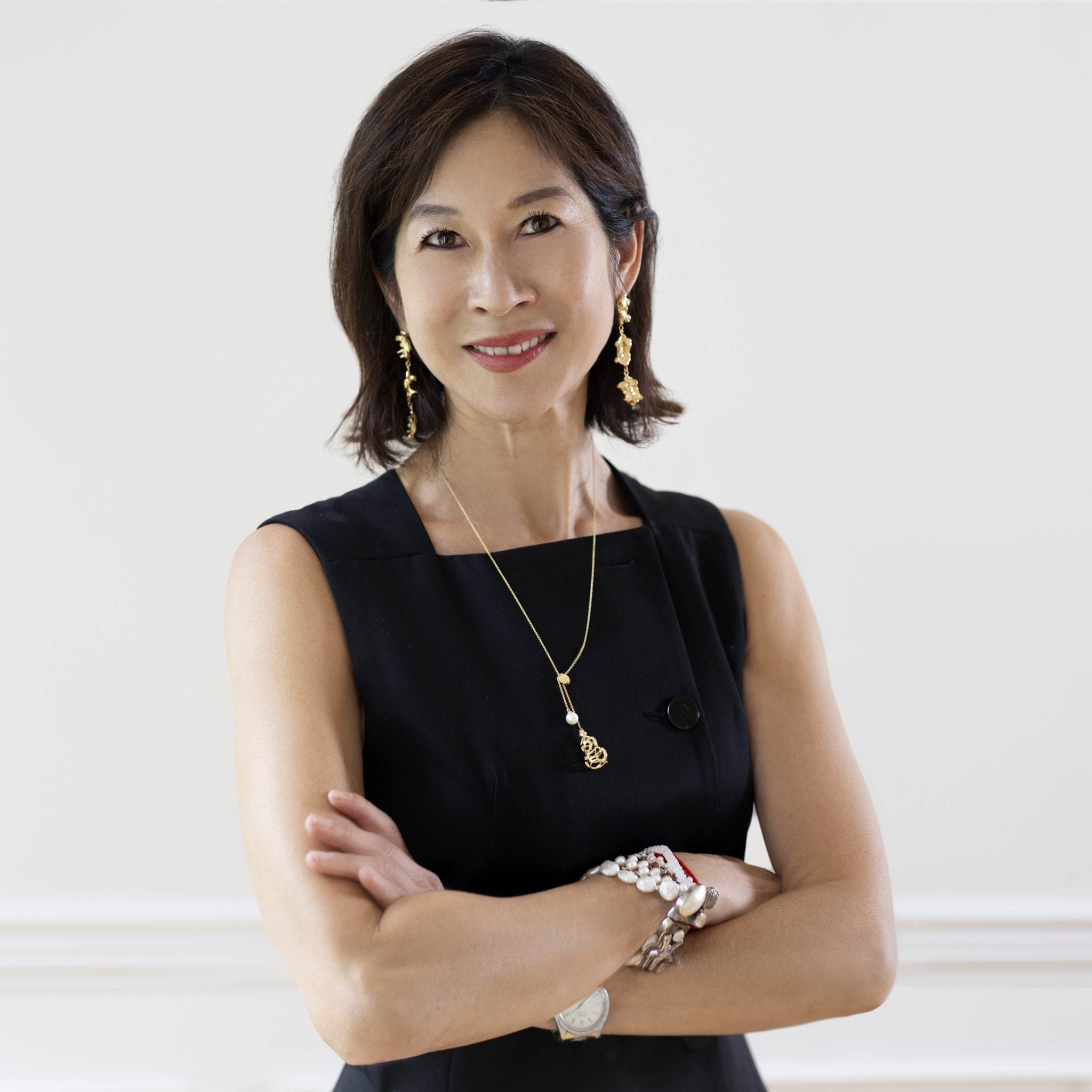 De­bra Yu
→ De­bra Yu and Bing Li built Lian­Bio as its first staffers in 2019, but Yu is walk­ing away as pres­i­dent and chief strat­e­gy of­fi­cer on Jan. 1 "to pur­sue oth­er busi­ness and pro­fes­sion­al in­ter­ests and op­por­tu­ni­ties," ac­cord­ing to the press re­lease.
With a large sup­port­ing cast, RA Cap­i­tal and Ven­rock led Lian­Bio's $310 mil­lion fi­nanc­ing round in Oc­to­ber 2020 — and a month lat­er, Pfiz­er fol­lowed up with $70 mil­lion more. The Per­cep­tive US-Chi­na start­up land­ed on Nas­daq with a $325 mil­lion IPO in No­vem­ber 2021, and through Bris­tol My­ers' ac­qui­si­tion of MyoKar­dia, the Big Phar­ma and Lian­Bio picked up an FDA nod with Camzyos, the ob­struc­tive hy­per­trophic car­diomy­opa­thy (HCM) drug known in­ves­ti­ga­tion­al­ly as mava­camten.
Yu jumped from CBO to chief strat­e­gy of­fi­cer in Sep­tem­ber 2021, not long af­ter Eli Lil­ly's Yizhe Wang re­placed Li as CEO.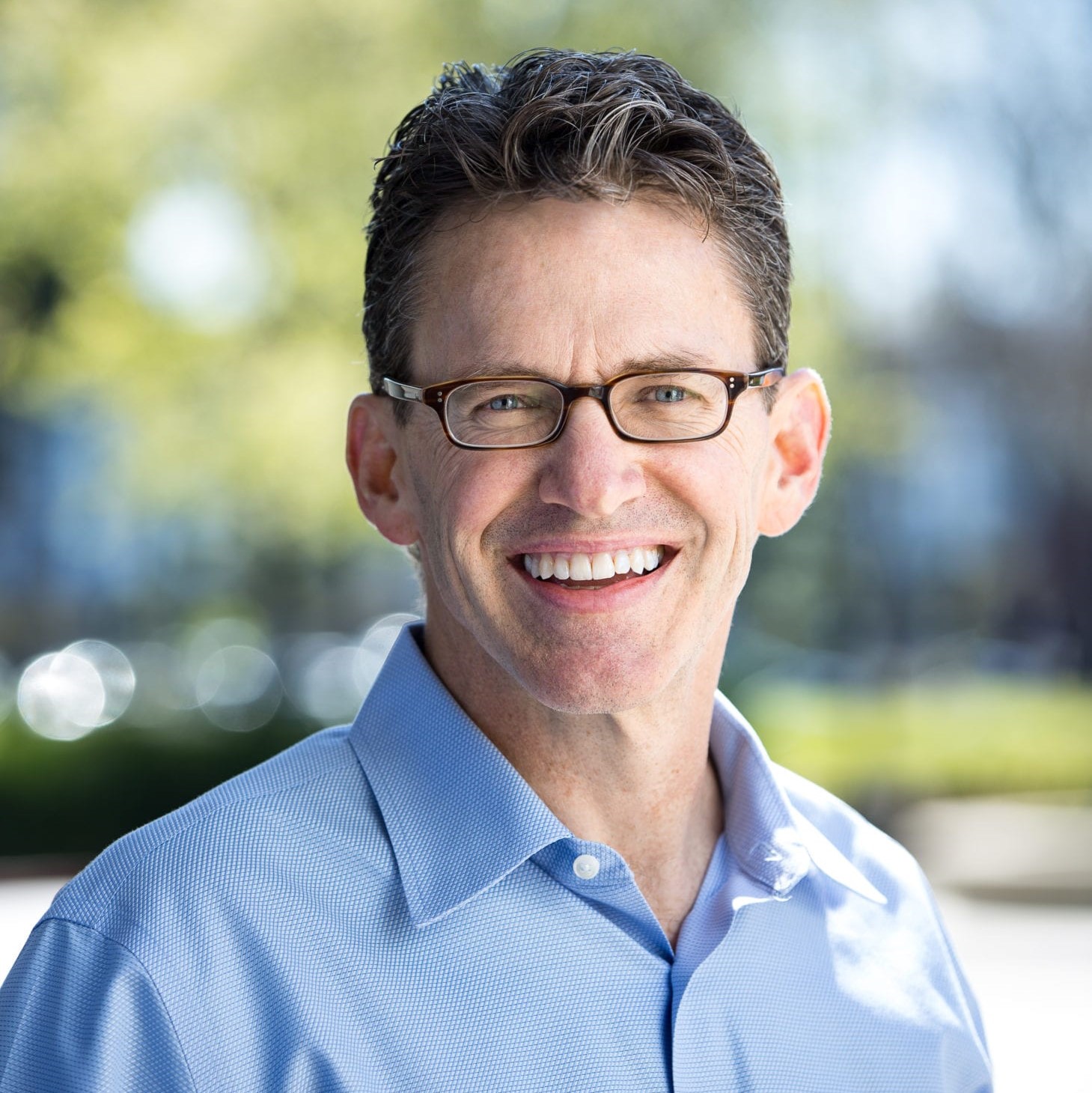 Bill An­der­son
→ Things were al­ready go­ing to look marked­ly dif­fer­ent from a lead­er­ship per­spec­tive at Roche when CEO Sev­erin Schwan an­nounced that he would de­part on March 14, 2023. But Roche Phar­ma­ceu­ti­cals CEO Bill An­der­son will leave first as the turnover con­tin­ues. This week's press re­lease in­di­cates An­der­son will ex­it to "pur­sue op­por­tu­ni­ties out­side of Roche" on Dec. 31, while Roche's CEO-in-wait­ing Thomas Schi­neck­er will lead Roche Phar­ma on an in­ter­im ba­sis.
Else­where at Roche, Silke Hörn­stein — the glob­al head of strat­e­gy and trans­for­ma­tion for Roche's di­ag­nos­tics group — takes on a new role as head of cor­po­rate strat­e­gy in April 2023, while Nestlé CEO Mark Schnei­der and Yale pro­fes­sor Akiko Iwasa­ki are slat­ed to be the newest board mem­bers.
Roche re­ceived a num­ber of FDA nods in An­der­son's tenure, with Zol­gens­ma and Spin­raza com­peti­tor Evrys­di as the stand­out, but an at­tempt at res­ur­rect­ing the Alzheimer's drug gan­tenerum­ab re­cent­ly whiffed in two Phase II­Is.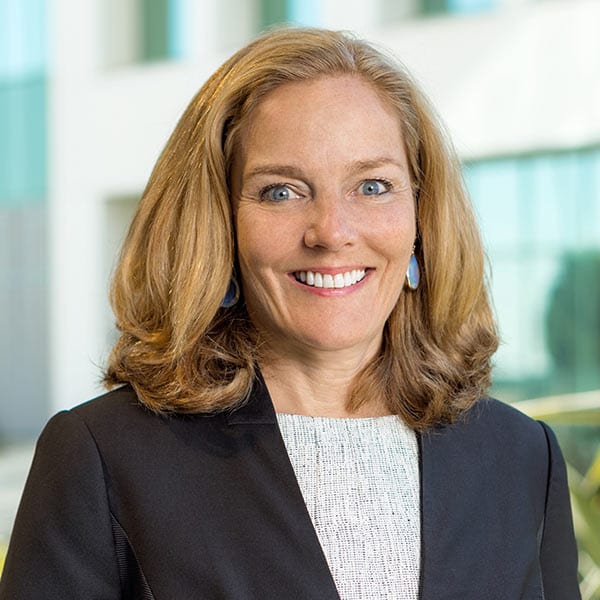 Lynn Seely
→ Lynn Seely is back at the helm of an­oth­er biotech, re­plac­ing Liz Homans as pres­i­dent and CEO of Rick Klaus­ner's T cell out­fit Lyell Im­munophar­ma. Seely, a board mem­ber at Lyell for the past year and a half, pi­lot­ed My­ovant Sci­ences to the ap­proval of its prostate can­cer drug Or­govyx dur­ing her tenure as CEO from 2016-21.
While My­ovant was get­ting an­oth­er OK for the uter­ine fi­broid med Myfem­bree in an aus­pi­cious start to the David Marek era, Lyell was about to make some noise of its own. In June 2021, at a time when com­pa­nies left and right were mak­ing a mad dash to Nas­daq, the South San Fran­cis­co biotech sep­a­rat­ed it­self from the pack by go­ing pub­lic with a $425 mil­lion IPO, the third-largest in the in­dus­try last year be­hind Sana and Re­cur­sion. But with a chill per­me­at­ing through the mar­kets, Lyell's stock price $LYEL has fall­en near­ly 80% since.
Homans has agreed to take a con­sult­ing role with Lyell un­til June 2024.
→ Cu­rate Bio­sciences has found its next CEO in David Backer. Backer takes the reins from found­ing CEO Michael Gr­isham, who will tran­si­tion to the role of chair­man of Cu­rate's board. Backer joins the crew from Ox­ford Bio­med­ica, where he served as CCO. Pri­or to that stint, Backer was SVP, com­mer­cial de­vel­op­ment at El­e­vate­Bio. Backer al­so boasts of an ear­li­er ca­reer at Mil­li­pore­Sig­ma as head of com­mer­cial de­vel­op­ment for gene edit­ing and nov­el modal­i­ties.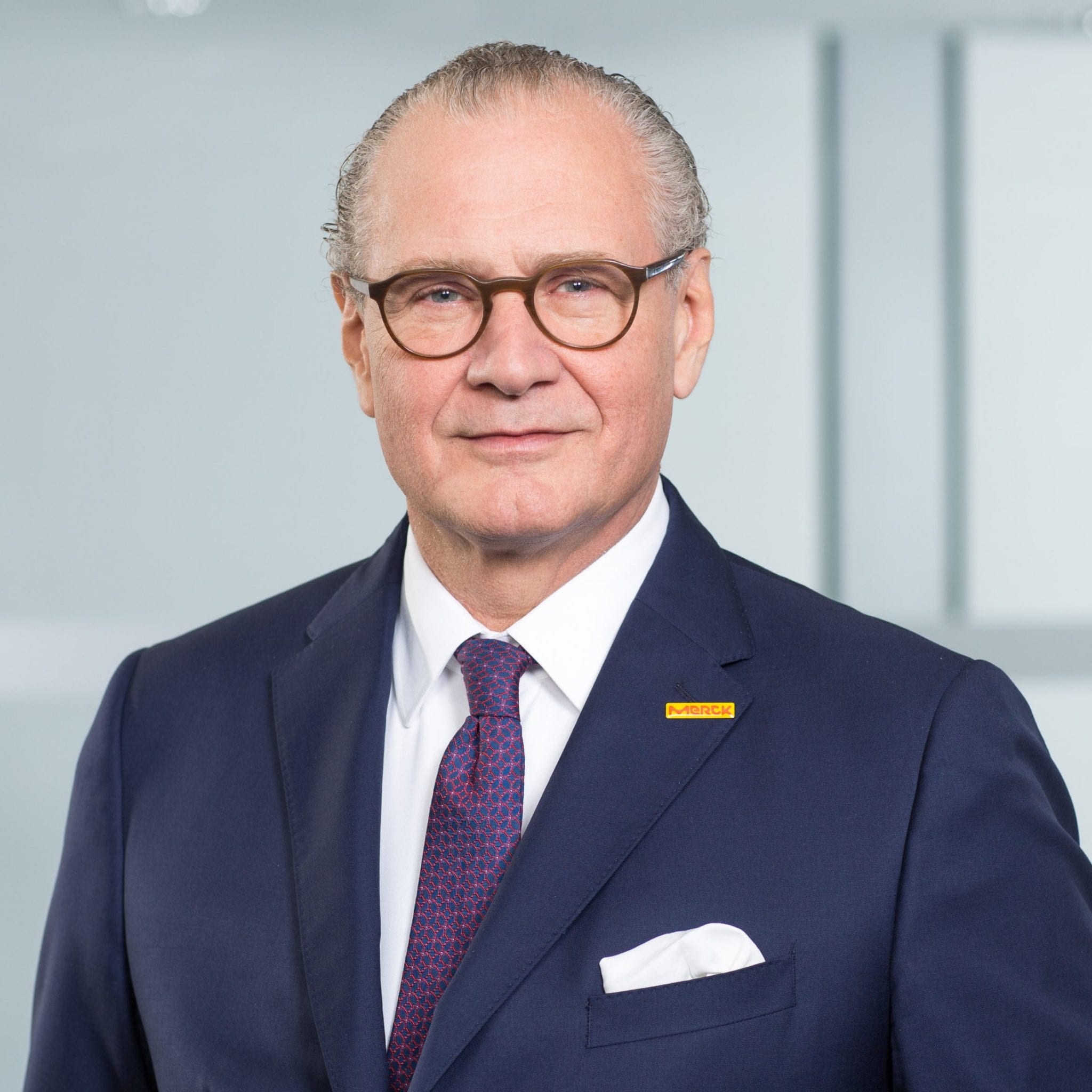 Ste­fan Os­chmann
→ Cit­ing "per­son­al rea­sons," Ste­fan Os­chmann is out af­ter a year as chair­man of Bel­gian multi­na­tion­al UCB, mak­ing Ex­e­Vir Bio COO Fiona du Mon­ceau in­ter­im chair un­til a suc­ces­sor is named. Os­chmann rose to chair­man and CEO of Mer­ck KGaA in April 2016, re­plac­ing Karl-Lud­wig Kley, but pres­i­dent/CEO of health­care Belén Gar­i­jo took over in May 2021 up­on Os­chmann's de­par­ture. UCB scored an FDA ap­proval in March for Fin­tepla — a drug it picked up from Zo­genix— in pa­tients ages 2 and up with Lennox-Gas­taut syn­drome. But the agency turned down UCB's BLA for its plaque pso­ri­a­sis drug bimek­izum­ab two months lat­er.
→ An­ti­body-based drug de­vel­op­er Kling Bio­ther­a­peu­tics out of Am­s­ter­dam has tapped Michael Koslows­ki as CEO. Koslows­ki is a Boehringer In­gel­heim vet who co-found­ed Adap­tate Bio­ther­a­peu­tics and was CMO/R&D chief at Gam­maDelta Ther­a­peu­tics, a start­up that was sold to Take­da last year. Ex-mu­si­cian DA Wal­lach has not on­ly in­vest­ed in Kling, but in Elon Musk's Neu­ralink with his VC firm Time BioVen­tures.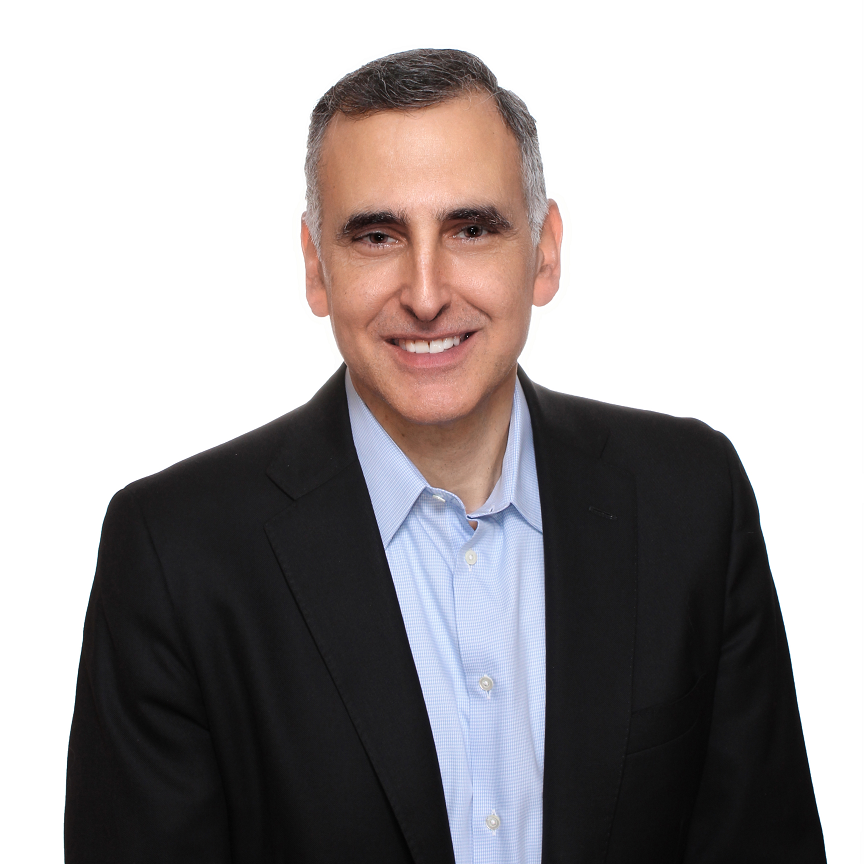 Steven Tuch
→ Now un­der the di­rec­tion of ex-eGe­n­e­sis chief Paul Sekhri, di­a­betes-fo­cused vTv Ther­a­peu­tics has in­stalled Steven Tuch as CFO. The ex-man­ag­ing di­rec­tor and head of health­care eq­ui­ty cap­i­tal mar­kets at BMO Cap­i­tal Mar­kets re­cent­ly led cor­po­rate de­vel­op­ment at Rally­bio, which just teamed up with Ab­Cellera on a rare dis­ease pact. With Sekhri run­ning the show, vTv hopes to re­bound af­ter a pipeline re­org, a sig­nif­i­cant staff re­duc­tion and the res­ig­na­tion of his pre­de­ces­sor Deepa Prasad, who last­ed four months.
→ Vig­il Neu­ro­science an­nounced Thurs­day that its CMO Spyri­don Pa­pa­petropou­los was hit­ting the ex­it to pur­sue a CEO op­por­tu­ni­ty. Now, we know where he went. Pa­pa­petropou­los is show­ing up at Aussie-based Bio­nom­ics to steer the com­pa­ny as its new CEO and pres­i­dent, re­plac­ing Er­rol De Souza. Pri­or to his role at Vig­il, Pa­pa­petropou­los was chief de­vel­op­ment of­fi­cer and SVP, head of de­vel­op­ment at Aca­dia Phar­ma­ceu­ti­cals and CEO at Swan­Bio. Pa­pa­petropou­los' ré­sumé al­so boasts of stints at Cavion, Bio­gen, Al­ler­gan, Pfiz­er and Te­va.
Spyri­don Pa­pa­petropou­los
→ Pa­pa­petropou­los' de­par­ture from Vig­il wasn't the on­ly change at the com­pa­ny. The Cam­bridge, MA-based biotech had al­so brought on David Gray as CSO. Gray joins from In­scopix, where he served in the same role. Pri­or to that, Gray was VP of chem­istry at Tony Coles-led Cerev­el Ther­a­peu­tics and had a 16-year long gig at Pfiz­er, cul­mi­nat­ing in his role as se­nior di­rec­tor, neu­ro­science bi­ol­o­gy.
→ Leonar­do Faoro has signed on as CMO of RAS ther­a­py de­vel­op­er Quan­ta Ther­a­peu­tics. Faoro comes to the South San Fran­cis­co biotech from Ex­elix­is, where he was SVP and ear­ly clin­i­cal de­vel­op­ment lead, and he worked on Avastin at Genen­tech from 2009-14. Sofinno­va, Ab­b­Vie, Sur­vey­or Cap­i­tal and Lon­gi­tude Cap­i­tal were among those that con­tributed to Quan­ta's $60 mil­lion Se­ries C in Oc­to­ber 2021.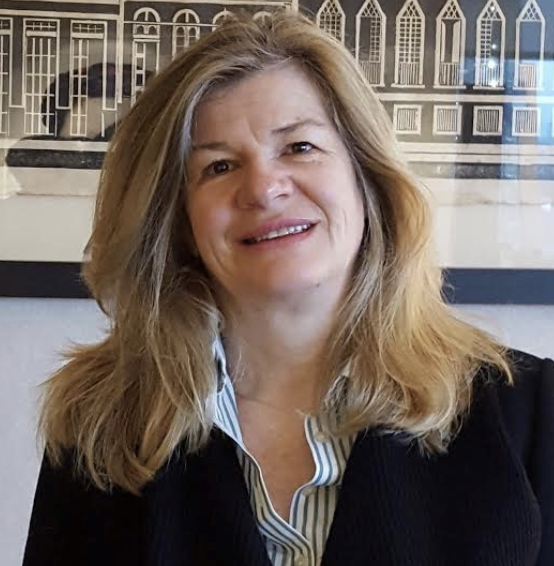 Ka­tia Schlienger
→ Vi­en­na-based im­munother­a­py com­pa­ny Hookipa Phar­ma will be ring­ing in the new year with a pro­mo­tion and board ap­point­ment. Hookipa is pro­mot­ing its EVP, clin­i­cal re­search and de­vel­op­ment Ka­tia Schlienger to the role of CMO. Schlienger joined Hookipa in Jan­u­ary 2021 af­ter a 14-year long stint at Mer­ck, where she held a va­ri­ety of roles across ear­ly and late-stage clin­i­cal de­vel­op­ment in on­col­o­gy and vac­cines.
Join­ing the board will be Mor­phoSys' chief re­search and de­vel­op­ment of­fi­cer Malte Pe­ters, who al­so sits on the board of Tan­go Ther­a­peu­tics.
→ Co­manche Bio­phar­ma has re­cruit­ed Al­li­son Au­gust as CMO. Au­gust hails from Mod­er­na, where she was VP of clin­i­cal de­vel­op­ment, in­fec­tious dis­eases. Al­so dur­ing her time with Mod­er­na, Au­gust helped lead clin­i­cal de­vel­op­ment of sev­er­al vac­cines in­clud­ing RSV, hM­PV-PIV, Zi­ka and chikun­gun­ya. Ear­li­er in her ca­reer, Au­gust was with No­vavax and No­var­tis Vac­cines and Di­ag­nos­tics.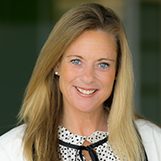 Wendy Dwyer
→ Wendy Dwyer ap­peared in this space last Sep­tem­ber when she took the CBO job at San­iona; this week she's turned up as busi­ness chief of AI Pro­teins, a de no­vo pro­tein mak­er from Boston. Pri­or to her time at San­iona, Dwyer was CBO at Sur­face On­col­o­gy and VP, cor­po­rate busi­ness de­vel­op­ment with Ipsen.
→ Lon­don VC Abing­worth has wel­comed Joy Ghosh to the team as man­ag­ing di­rec­tor. Ghosh, who held busi­ness de­vel­op­ment po­si­tions at No­var­tis and Bio­gen, had re­cent­ly been a port­fo­lio man­ag­er with Even­tide As­set Man­age­ment.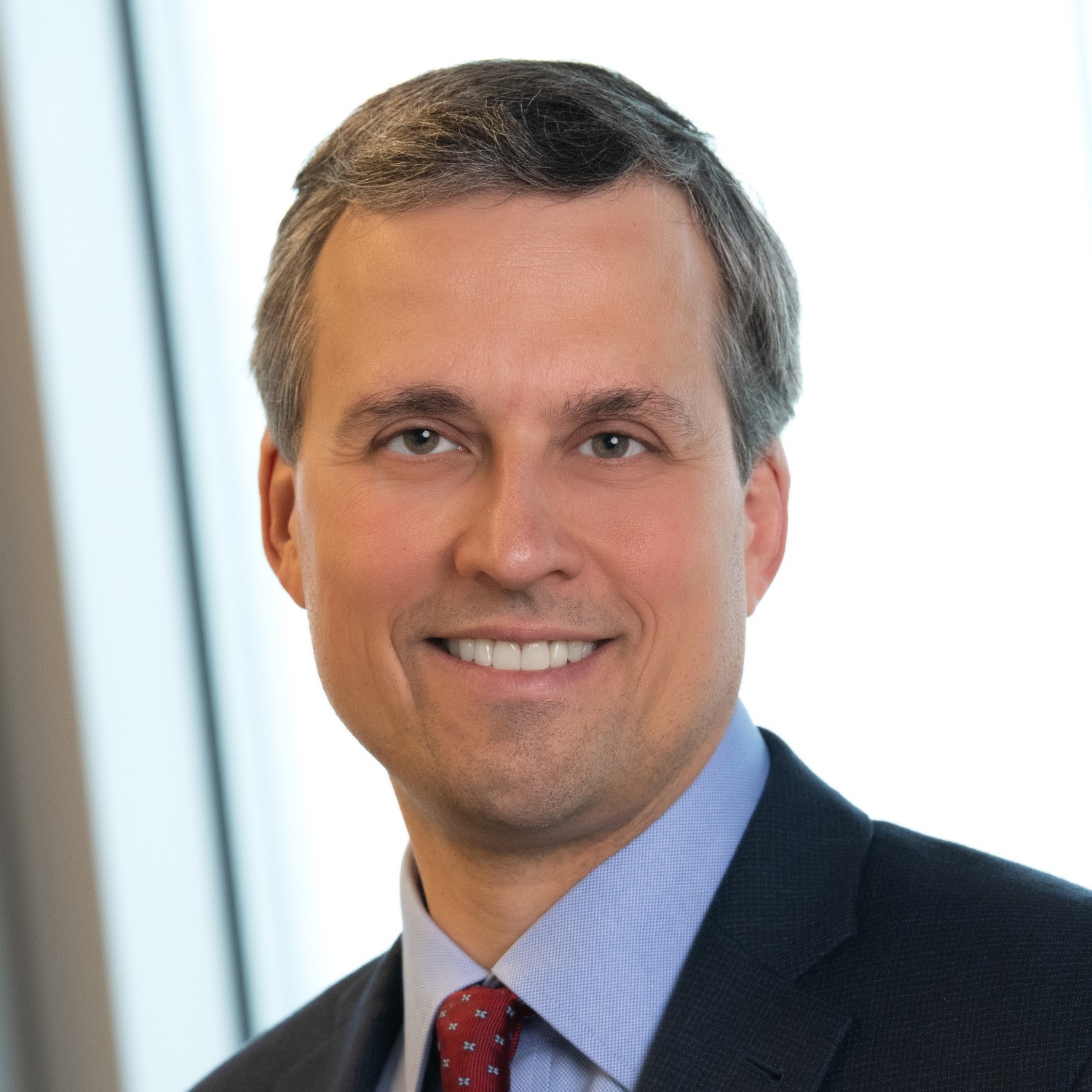 Kirke Weaver
→ Kirke Weaver will soon re­move the in­ter­im la­bel at Organon: He'll be the per­ma­nent gen­er­al coun­sel and cor­po­rate sec­re­tary for the Mer­ck women's health­care spin­out when the ball drops in Times Square on Jan. 1. Weaver had filled sev­er­al le­gal po­si­tions at Mer­ck since 2003 be­fore piv­ot­ing to Organon as SVP, com­mer­cial, reg­u­la­to­ry, se­cu­ri­ties, em­ploy­ment & deputy cor­po­rate sec­re­tary in ear­ly 2021.
→ Cy­brexa Ther­a­peu­tics is bring­ing Michael Nee­dle in­to the fold as CMO, tak­ing over for Arthur DeCil­lis, who will be tran­si­tion­ing back in­to a con­sult­ing role. Nee­dle boasts for­mer stints as CMO at Aveo On­col­o­gy, Ar­ray Bio­Phar­ma and as VP, pe­di­atric strat­e­gy at Cel­gene.
→ Bay Area genome se­quenc­ing out­fit Per­son­alis is say­ing good­bye to its CEO, co-founder and board mem­ber John West as he heads in­to re­tire­ment. West found­ed the com­pa­ny in 2011 with four Stan­ford pro­fes­sors. In the mean­time, CFO Aaron Tachibana will serve as in­ter­im CEO and Christo­pher Hall, Per­son­alis' SVP and head, di­ag­nos­tics busi­ness, has been pro­mot­ed to pres­i­dent.
→ Akron Bio is wav­ing in Christo­pher Mur­phy as CEO. Mur­phy brings ex­pe­ri­ence from his times at Ther­mo Fish­er (VP and gen­er­al man­ag­er of vi­ral vec­tor ser­vices), Bram­mer Bio (COO), Sanofi Gen­zyme, BioRe­liance and Led­er­le Lab­o­ra­to­ries.
Asha Ram­das
→ Texas-based car­diore­nal dis­ease play­er Renibus Ther­a­peu­tics has named Asha Ram­das as SVP, pro­gram man­age­ment, tech­ni­cal op­er­a­tions and man­u­fac­tur­ing. Ram­das had been glob­al prod­uct gen­er­al man­ag­er for teze­pelum­ab (mar­ket­ed as Tezspire) and then VP, com­mer­cial­iza­tion, pro­gram and port­fo­lio man­age­ment at Am­gen, the last phar­ma stand­ing to buy Hori­zon Ther­a­peu­tics in the in­dus­try's biggest M&A news of the year.
→ Peer Re­view knows you're shocked to hear this, but John Maraganore has land­ed an­oth­er ap­point­ment — long live the Maraganore Me­ter! This time around, the ex-Al­ny­lam chief has popped up as a strate­gic ad­vi­sor at Cal­i­co's AI part­ner Ter­ray Ther­a­peu­tics. Maraganore al­so has ad­vi­so­ry roles at such com­pa­nies as Pro­QR, Evelo Bio­sciences and Chro­ma Med­i­cine, among many oth­ers.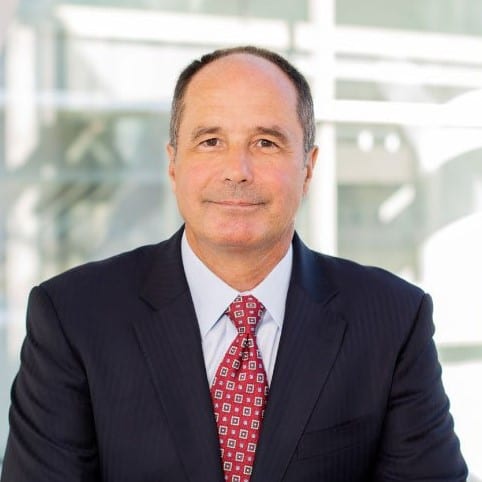 Di­eter Weinand
→ Ex-Bay­er CEO Di­eter Weinand has added Seat­tle I/O play­er Umo­ja Bio­phar­ma to his list of chair­man­ships. The for­mer Pfiz­er and Bris­tol My­ers ex­ec chairs the boards of Replimune, Mnemo Ther­a­peu­tics, Ziel­Bio, Fore Bio­ther­a­peu­tics and RNA start­up Ap­tah Bio.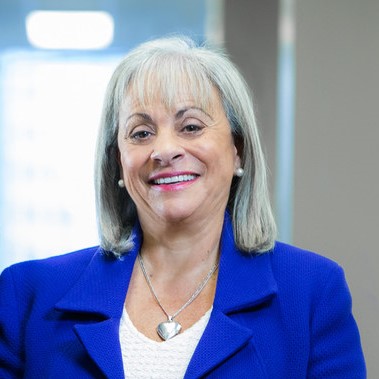 Dawn Svoronos
→ Dawn Svoronos has joined the board of di­rec­tors at Shao-Lee Lin's Ace­lyrin, which loaded up on cash yet again with a $300 mil­lion Se­ries C in Sep­tem­ber. Svoronos had a 23-year ca­reer at Mer­ck un­til her re­tire­ment in 2011, and she's cur­rent­ly on the boards of Xenon Phar­ma­ceu­ti­cals and Ad­verum Biotech­nolo­gies.
→ CSL's afore­men­tioned mR­NA part­ner Arc­turus has added John Markels to the board of di­rec­tors. Markels, who re­tired from Mer­ck as pres­i­dent of glob­al vac­cines af­ter 35 years with the com­pa­ny, al­so has a board seat at Sang­amo.
→ Mod­er­na's found­ing CSO An­tonin de Fougerolles is hop­ping in­to a seat on the board of di­rec­tors at Chimeron Bio. Since leav­ing his post at Mod­er­na, de Fougerolles has been CSO at Abl­ynx and is cur­rent­ly CEO of Evox Ther­a­peu­tics.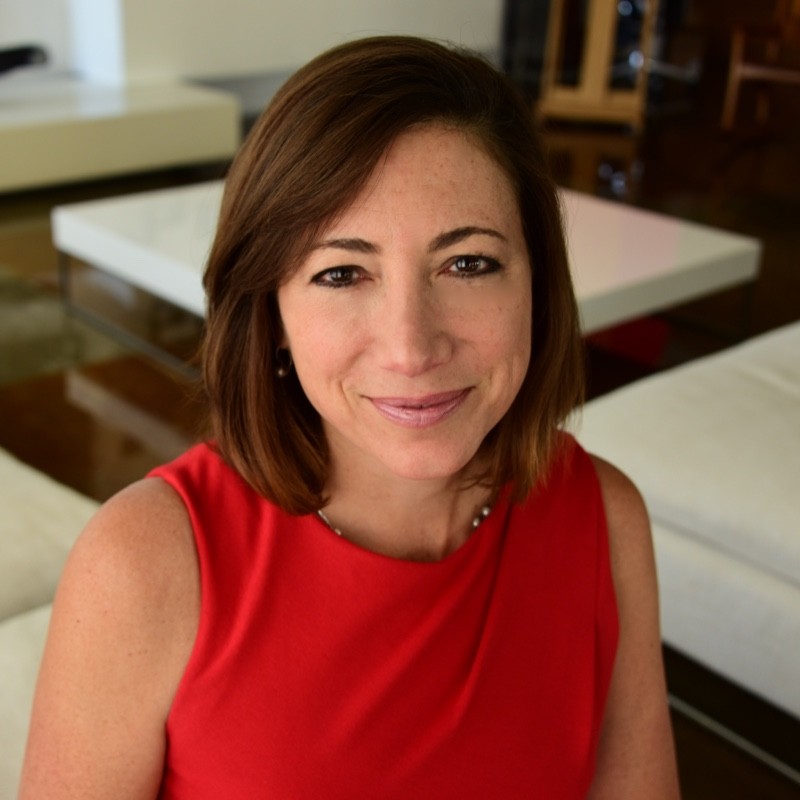 Grace Colón
→ Al San­drock's gene ther­a­py biotech Voy­ager Ther­a­peu­tics has elect­ed Grace Colón to the board of di­rec­tors. The one-time Gilead ex­ec was re­placed by Are­na's Robert Lisic­ki as pres­i­dent and CEO of In­Car­da Ther­a­peu­tics this fall.
→ GSK's sci­ence com­mit­tee chair is get­ting a new face as Jesse Good­man ends his ro­ta­tion af­ter more than five years. Tak­ing his place will be Hal Di­etz, who is the for­mer pres­i­dent of the Amer­i­can So­ci­ety of Hu­man Ge­net­ics.
→ Simos Sime­oni­dis has re­signed from the board of di­rec­tors at mi­croR­NA shop Reg­u­lus Ther­a­peu­tics to fo­cus on his du­ties as co-CEO and co-chief in­vest­ment of­fi­cer at Al­ly Bridge Group. Bio­gen and Ex­elix­is chair­man Ste­lios Pa­padopou­los al­so chairs Reg­u­lus, a com­pa­ny he co-found­ed in 1994.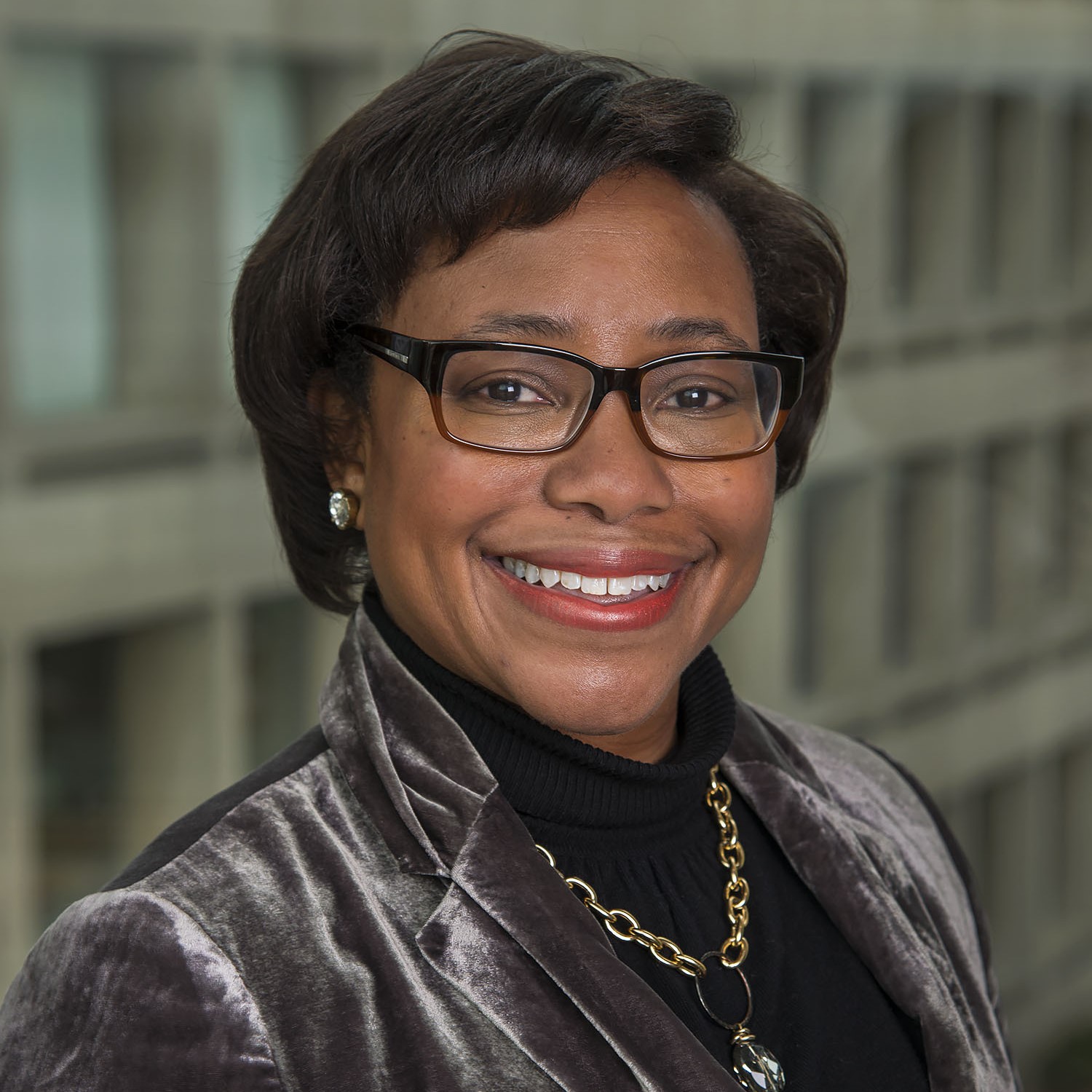 Paula Ham­mond
→ Re-eval­u­at­ing its pipeline and se­cur­ing a $123 mil­lion Se­ries C in Au­gust, Flag­ship's Sen­da Bio­sciences has ap­point­ed MIT chem­i­cal en­gi­neer­ing de­part­ment head Paula Ham­mond to the board of di­rec­tors. Ham­mond is on Mod­er­na's sci­en­tif­ic ad­vi­so­ry board and on the board of di­rec­tors at Alec­tor.
→ Randy Schatz­man-led Bolt Ther­a­peu­tics is ush­er­ing in Lau­ra Bern­er to its board of di­rec­tors. Bern­er cur­rent­ly serves as COO at TRexBio and pre­vi­ous­ly was with My­ovant as VP, head of busi­ness de­vel­op­ment & in­vestor re­la­tions.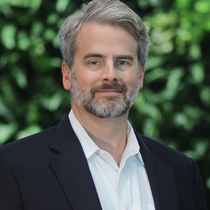 Robert Gagnon
→ Last we heard of Ve­rastem On­col­o­gy, the com­pa­ny had clinched a break­through des­ig­na­tion nod from the FDA for its com­bo ther­a­py in ovar­i­an can­cer. Now, the bio­phar­ma is of­fer­ing up a seat on its board of di­rec­tors to its for­mer CFO and CBO Robert Gagnon. Since leav­ing his post, Gagnon has served as CFO and op­er­at­ing part­ner at Gur­net Point Cap­i­tal.
→ Vyv­gart mak­er ar­genx has named Ana Ce­s­pedes to the board of di­rec­tors. A for­mer mar­ket­ing ex­ec with Mer­ck KGaA, Ce­s­pedes is COO of the In­ter­na­tion­al AIDS Vac­cine Ini­tia­tive (IAVI).
→ Ad­ju­vant Cap­i­tal-backed syn­bio play­er Coda­genix has brought on Paul Grint to its board of di­rec­tors. Grint most re­cent­ly served as CEO of Am­pliphi Bio­sciences and has pri­or ex­pe­ri­ence at Reg­u­lus Ther­a­peu­tics, Cerexa, Ka­lyp­sys and at the For­est Re­search In­sti­tute.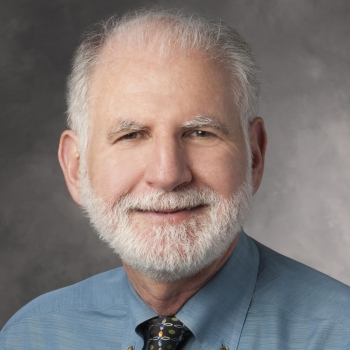 Robert Ne­grin
→ Los An­ge­les-based Ap­pia Bio, whose sci­en­tif­ic co-founder Lili Yang was fea­tured in this year's End­points' Women in Bio­phar­ma R&D spe­cial re­port, has wel­comed Robert Ne­grin to its sci­en­tif­ic ad­vi­so­ry board. Ne­grin is a pro­fes­sor of med­i­cine and for­mer chief of the di­vi­sion of blood and mar­row trans­plan­ta­tion at Stan­ford Uni­ver­si­ty.
→ Phar­max­is has ap­point­ed Si­mon Green to its board of di­rec­tors. Green spent 17 years at CSL, where he was SVP, glob­al plas­ma R&D and gen­er­al man­ag­er of CSL's man­u­fac­tur­ing sites in Ger­many and Aus­tralia.